UK Athletics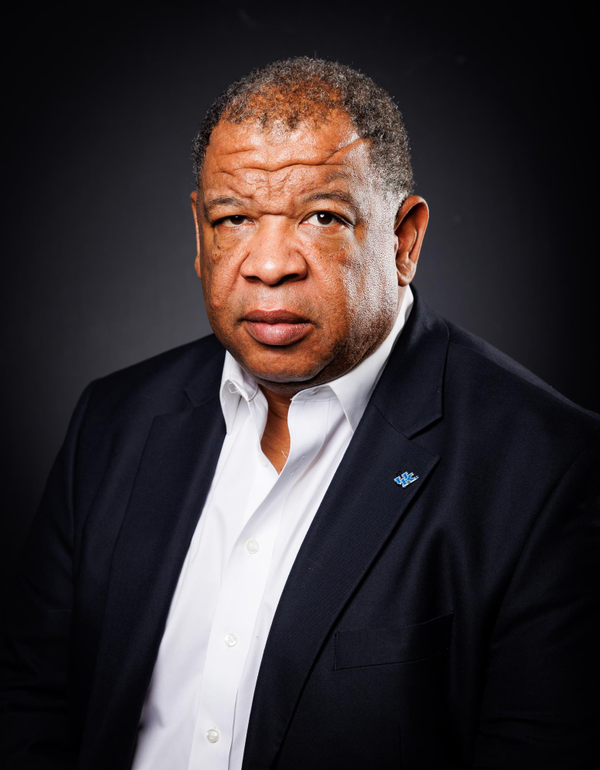 Vince Marrow (pronounced the same as in the term "bone marrow") joined head coach Mark Stoops' staff in 2012 as the tight ends coach, recruiting coordinator and the NFL liaison. In February of 2019, he was elevated to associate head coach.
Marrow's trio of tight ends, senior Justin Rigg and sophomores Keaton Upshaw and Brenden Bates, combined to catch 19 passes for 357 yards and four touchdowns in 2020, while providing solid blocking for the Wildcats' rushing attack that ranked third in the SEC.
Despite playing in a run-based offense the last eight games of the season in 2019, Marrow's tight ends combined to catch 19 passes, led by Rigg and Upshaw, while providing solid blocking for the Wildcats' record-setting rushing attack.
Under Marrow's guidance, tight end C.J. Conrad completed his career in 2018 as one of the best tight ends in Kentucky history. He compiled 1,015 career receiving yards in his four-year career, becoming the 28th player to join the 1,000-yard club. He also had 12 career TDs catches, the second-most TD receptions by a tight end in UK history, one behind James Whalen (13 from 1997-99).
In 2017, Conrad caught 16 passes and led the Wildcats with four touchdown receptions while receiving third-team All-SEC honors from Phil Steele's College Football. He became the first tight end with a receiving touchdown in consecutive games since Jacob Tamme in 2007.
Conrad and Greg Hart provided reliable receiving and solid blocking in 2016, helping lead the Wildcats to their first bowl appearance since 2010. Conrad was named National Tight End of the Week after catching five passes for 133 yards and three touchdowns in the win over New Mexico State.
When bringing Marrow to Kentucky, Stoops spoke prophetically — "His diverse experiences as a coach and NFL player will be invaluable to our players and our program. He also is a great recruiter, especially with his outstanding connections in Ohio."
Kentucky's eight recruiting classes under the current staff are UK's seven highest-rated groups in the history of the Rivals.com evaluation. Marrow, a native of Youngstown, Ohio, has played a key role in those efforts, spearheaded with numerous signees who hail from the Buckeye State.
Stoops and Marrow, both from Youngstown, Ohio, knew each other as children before playing football together at Cardinal Mooney High School. Marrow went on to have a successful playing career collegiately and professionally as a tight end before entering the coaching ranks.
Marrow came to UK from Nebraska, where he coached the Cornhuskers' tight ends for two years. In 2012, Marrow helped guide NU's tight ends to a combined 48 catches for 651 yards and five touchdowns, while their blocking ability helped NU rank eighth in the country in rushing offense. Two of Marrow's tight ends, Ben Cotton and Kyler Reed, who ranked fourth and sixth on the team respectively in receiving, earned honorable-mention All-Big Ten honors. The Huskers went 10-4 and played in the Capital One Bowl.
Marrow's knowledge and coaching had an impact on the Nebraska offense as the Cornhuskers ranked 26th in total offense and 28th in scoring offense nationally, an improvement from 44th in total offense and 39th in scoring offense the year before he arrived.
Marrow showed an impact on the Huskers' offense in his first season, helping Nebraska average nearly 30 points per game in 2011, scoring at least two touchdowns in every game throughout the season, a feat that an NU team had accomplished only twice in the past 10 seasons. The Cornhuskers went 9-4, including a trip to the Capital One Bowl.
Although Marrow's title was graduate assistant in his term at Nebraska, he had an expanded role in the spring of 2012, getting to hit the recruiting trail after Nebraska was granted a waiver from the NCAA to allow Marrow to recruit off campus while associate head coach Barney Cotton was unable to recruit because of surgery. Marrow made an immediate impact on NU's recruiting in Ohio.
Prior to his stint at Nebraska, Marrow spent six years in the coaching ranks, mostly in professional football with NFL Europe and the United Football League. The year before joining the staff at NU, Marrow was tight ends coach with the Omaha Nighthawks of the UFL.
Before serving as the head coach of Holland High School in Springfield, Ohio in 2009, Marrow earned his first collegiate coaching position at his alma mater, Toledo, in 2008. Marrow coached the Rockets' tight ends, helping John Allen and Tom Burzine to finish third and fifth on the team in receiving, respectively.
Marrow began his coaching career in NFL Europe, coaching tackles and tight ends with the Rhein Fire (Düsseldorf, Germany) from 2006-07 before holding the same position with the Berlin Thunder from 2005-06.
Marrow had a professional playing career as a member of NFL rosters on five teams, including Buffalo, Carolina, New York Jets, Chicago and San Francisco. After his NFL days ended, Marrow played for the Frankfurt Galaxy of NFL Europe in 1998, earning all-league honors with 32 receptions for 345 yards. He also played for the Orlando Rage in the XFL in 2001.
Marrow began his collegiate playing career at Youngstown State before transferring to Toledo. Marrow played two seasons at Toledo, earning second-team All-Mid-American Conference honors in 1991 before being drafted by the Bills in 1992.
Marrow graduated from Toledo with a degree in criminal justice. He has four children, Mike, Phylica, Victoria and Aryanna.
Marrow's Coaching History
| | | |
| --- | --- | --- |
| Year | School | Position, Postseason |
| 2005-06 | Berlin (NFL Europe) | Tackles, Tight Ends |
| 2006-07 | Rhein (NFL Europe) | Tackles, Tight Ends |
| 2008 | Toledo | Tight Ends |
| 2009 | Holland HS | Head Coach |
| 2010 | Omaha (United Football League) | Tight Ends |
| 2011-12 | Nebraska | Graduate Assistant/Tight Ends; two bowls |
| 2013 | Kentucky | Tight Ends; five bowls |
| 2014-2018 | Kentucky | Tight Ends, Recruiting Coordinator |
| 2019-present | Kentucky | Assoc. Head Coach, Tight Ends, Recruiting Coord. |
Marrow's NFL Playing History
| | | |
| --- | --- | --- |
| Year | Team | Position, Postseason |
| 1992-95 | Buffalo Bills | Tight End; two Super Bowls |
| 1995 | Carolina Panthers | Tight End |
| 1996 | New York Jets | Tight End |
| 1997-98 | Chicago Bears | Tight End |
| 1998-99 | San Francisco 49ers | Tight End |
Marrow's Postseason History
| | | |
| --- | --- | --- |
| Year | Bowl | School |
| 2011 | Capital One Bowl | Nebraska |
| 2012 | Capital One Bowl | Nebraska |
| 2016 | TaxSlayer Bowl | Kentucky |
| 2017 | Music City Bowl | Kentucky |
| 2018 | Citrus Bowl | Kentucky |
| 2019 | Belk Bowl | Kentucky |
| 2020 | Gator Bowl | Kentucky |
Read more