UK Athletics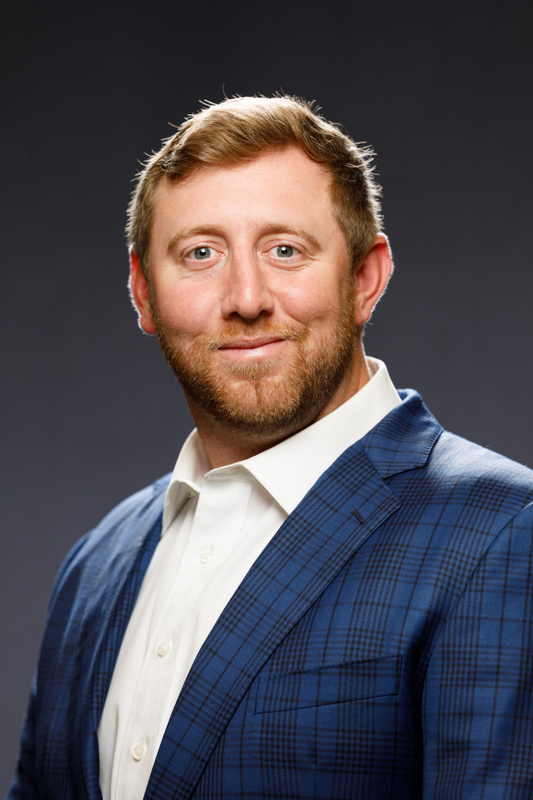 Liam Coen returned to the University of Kentucky football program in 2023, after serving one season as the offensive coordinator for the Los Angeles Rams in 2022-23. He returns to the Bluegrass as the offensive coordinator and quarterbacks coach, a title he also held at UK in 2021.
Under Coen in 2021, the Wildcats ranked fifth in scoring offense (32.3 points per game) and eighth in total offense (425.2 yards per game) in the Southeastern Conference, including fifth in rushing offense at 199.5 yards per game. With Coen's guidance, quarterback Will Levis finished sixth in the SEC in passing yards with 2,826, while running back Chris Rodriguez Jr. and wide receiver Wan'Dale Robinson each finished with the second-most rushing (1,379) and receiving yards (1,334), respectively, in the SEC.
Kentucky posted a 10-3 record, including a 5-3 mark in the SEC. The Wildcats finished the 2021 regular season with a Governor's Cup win over in-state rival Louisville, followed by edging Iowa in the Vrbo Citrus Bowl.
Before Kentucky, Coen spent three years on the Rams' staff from 2018-20. He served as assistant wide receivers coach in 2018 and 2019 before taking on assistant quarterbacks coach in 2020, when he helped Jared Goff post his fourth-consecutive season with 3,800 or more passing yards.
In 2019, Coen helped L.A.'s receiving unit produce two receivers with over 1,000 receiving yards for the second-consecutive season, a feat that had not been accomplished since a streak of four seasons from 1999-2002. WR Robert Woods posted his second-consecutive 1,000-yard season, finishing with 1,134. WR Cooper Kupp tallied his first 1,000-yard season, leading the team with 1,161 receiving yards.
With the help of Coen, who coached in the Super Bowl his first year in the league, the Rams quickly acclimated 2018 offseason acquisition Brandin Cooks into the league's No. 3 scoring offense. Last season, Cooks (1,204) and fellow WR Robert Woods (1,219) posted career-highs in receiving yards while becoming the first Rams receiving duo to surpass 1,000 yards each since Torry Holt and Isaac Bruce in 2006.
Coen spent the 2016-17 seasons serving as the offensive coordinator and quarterbacks coach at the University of Maine.  Coen was the signal caller for Maine for two years and was instrumental in QB Dan Collins' emergence in 2016, as well as the growth of freshman QB Chris Ferguson in 2017.  Collins signed with the Buffalo Bills and eventually played for Ottawa in the Canadian Football League.
Under Coen in 2017, the Black Bears had the fourth-best scoring offense in the Colonial Athletic Association (CAA), which was spearheaded by RB Josh Mack who led the FCS in rush yards per game. Mack rushed for 1,335 yards and nine touchdowns, averaging 5.5 yards per carry and 133.5 rushing yards per game during the 2017 campaign. As a unit, the Black Bears averaged 24.6 points and 388.4 total yards per game during the 2017 season, after putting up 22.3 points and 357.6 total yards per contest in 2016.
Prior to his time at Maine, Coen spent the 2014-15 season as the pass game coordinator and quarterbacks coach at his alma mater, the University of Massachusetts. He mentored First-Team All-Mid-American Conference QB Blake Frohnapfel, who signed NFL contracts with the New Orleans Saints and Indianapolis Colts.
He also served as the quarterbacks coach at Brown University in 2010 and from 2012-13 and as the pass game coordinator and quarterbacks coach at the University of Rhode Island in 2011. During the 2010 season at Brown, Coen's assistance on offense helped lead the Bears to the Ivy League's top passing game, averaging 244.3 yards. His quarterback, Kyle Newhall-Caballero, eventually signed with the Oakland Raiders. In 2011 at Rhode Island, his first and second-string quarterbacks both ranked in the top 10 in the Colonial Athletic Association (CAA) in total offense.
Coen is a native of Newport, Rhode Island, and his father, Tim, was a coach in college and high school.  As a senior in high school, Liam was named Gatorade Player of the Year and was an All-State selection as a quarterback at La Salle Academy in Providence. He went on to an illustrious career at UMass as a four-year starter at quarterback from 2005-08. He set nearly every career UMass passing record, including most yards gained (11,031), highest passing efficiency (152.92), completion percentage (63.9), completions (830) and touchdowns (90).
In 2006 and 2007, Coen led the Minutemen to conference championships and guided UMass to a NCAA Football Championship Subdivision (FCS) national runner-up finish in '06. During his career, he was honored with the Harry Agganis/Harold Zimman Award as the Outstanding Senior in New England Football. A two-time Walter Payton Award candidate, he earned All-CAA Second Team honors in 2008.
Coen, 37, earned his bachelor's degree in communications from UMass in 2008.
Following his time at UMass, Coen played quarterback with the Alabama Vipers of the Arena Football League in 2009.
He and his wife, Ashley, have one son, Jackson.
Coen's Coaching Career:
| | | | |
| --- | --- | --- | --- |
| Year | Position | School/NFL Team | Bowl Games/Super Bowl/Playoffs |
| 2023-Pres. | Offensive Coordinator | Kentucky | |
| 2022 | Offensive Coordinator | Los Angeles Rams | |
| 2021 | Offensive Coordinator/QBs | Kentucky | Citrus Bowl |
| 2016-17 | Offensive Coordinator/ QBs | Maine | |
| 2014-15 | Pass Game Coord./QBs Coach | UMass | |
| 2012-13 | Quarterbacks Coach | Brown | |
| 2011 | Quarterbacks Coach | Rhode Island | |
| 2010 | Quarterbacks Coach | Brown | |
Read more