UK Athletics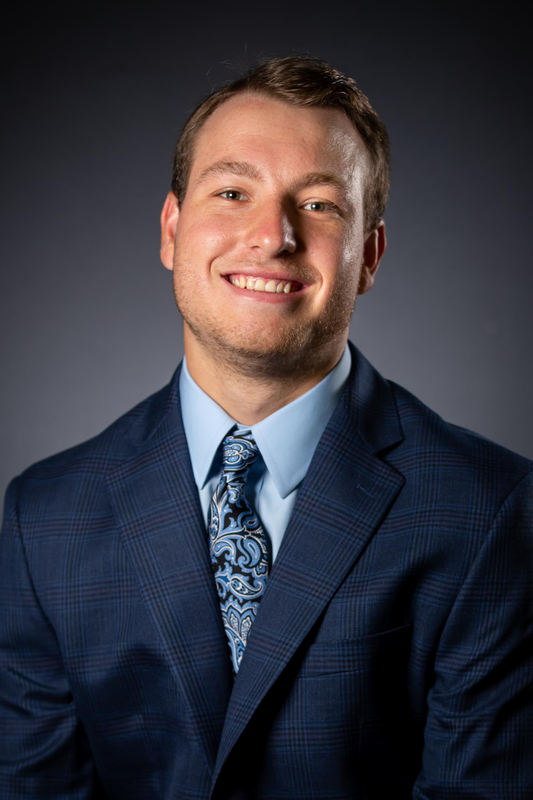 Former Wildcat Bryan Berezowitz is in his sixth season in a coaching role at Kentucky, his second as quality control/defensive analyst for the defense.
Works closely with safeties coach Frank Buffano, defensive backs coach Chris Collins and defensive coordinator Brad White.
In addition to the secondary, also has experience coaching inside linebackers and outside linebackers.
Prior to his current role, served as a graduate assistant for defense at Kentucky from 2019-21 and was an on-field student assistant in 2018.
In 2022, was instrumental in helping UK's defense rank in the top three of the SEC rankings, including second in total defense (311.38 ypg), second in pass defense (170.77 ypg), and third in scoring defense (19.23 ppg).
Assisted in the development of notable UK defensive backs, including Derrick Baity, Mike Edwards (2018 NFL Draft, 3rd round), Lonnie Johnson (2018 NFL Draft, 2nd Round), Kelvin Joseph (2021 NFL Draft, 2nd Round), Yusuf Corker, Brandin Echols (2021 NFL Draft, 6th round), Quandre Mosely, Keidron Smith, Carrington Valentine (2023 NFL Draft, 6th round) and Chris Westry.
While working primarily with the defensive backs, was part of a defensive staff that guided the SEC-leading pass defense in both 2019 (167.8 ypg) and 2020 (224.6 ypg).
In 2020, UK also led the league in interceptions (16) and saw five defensive players drafted in the 2021 NFL Draft, including cornerbacks Joseph and Echols.
In 2019, the Wildcats ranked third nationally and led the SEC in pass defense (167.8 ypg), ranked 14th nationally in scoring defense (19.3 ppg) and ranked tied for second nationally with Ohio State in surrendering only nine touchdown passes all season.
Also very knowledgeable in recruiting services having previously worked evaluating high school prospects.
Played wide receiver for the Wildcats from 2016-17 before a sustaining a career-ending back injury.
Has been a part of Kentucky's school-record seven straight bowl appearances, including two as a player (2016 Gator and 2017 Music City) and five as a member of the coaching staff (2019 Citrus, 2020 Music City, 2021 Gator, 2022 Citrus and 2023 Music City).
Two-time member of the SEC Academic Honor Roll and earned a spot on the dean's list every semester in his collegiate career.
Graduated summa cum laude from Kentucky in2019 with a degree in both business finance and management.
Went on to earn a master's degree in sport leadership from UK in 2021.
A native of Lexington, Kentucky where he enjoyed a stellar prep career on the gridiron at Henry Clay High School.
Read more