UK Athletics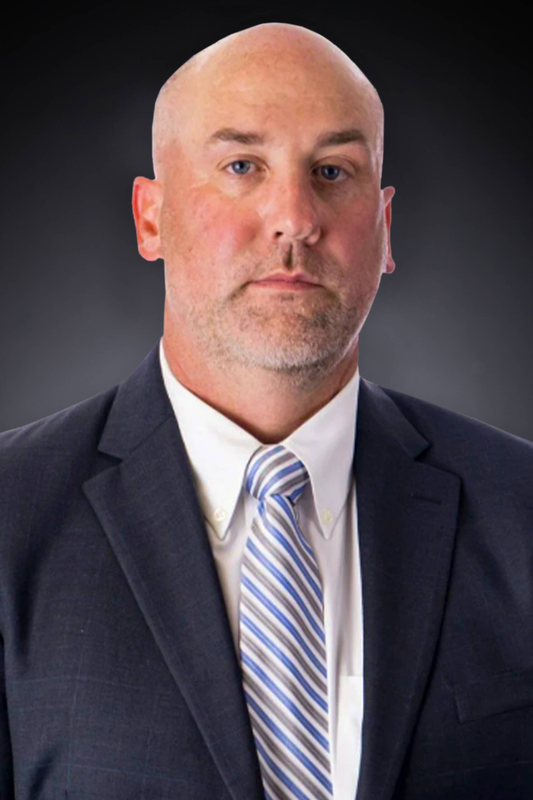 Brian

Picucci
title

Quality Control - Offense
Brian Picucci (pronounced pi-COO-chee) began his first season as a quality control coach for offense in 2023, reuniting with current Kentucky offensive coordinator Liam Coen, who Picucci coached at UMass from 2005-08.
Picucci comes to the Bluegrass with more than 28 years of coaching experience, including seven as an offensive coordinator. Most recently, he served as the tight ends/offensive coordinator with the NFL Alumni Academy (XFL/USFL) in Arlington, Texas (2022). He also spent one season as the wide receivers coach at Florida International (2021) and was an offensive assistant/assistant tight ends coach with the Detroit Lions for two seasons (2018-19) under head coach Matt Patricia.
Picucci joined Maine's coaching staff in 2016 as the running backs coach before being promoted to offensive coordinator/quarterbacks coach in 2017.
Picucci's longest coaching tenure came at UMass, where he spent 11 total years (1998-99, 2004-12). He served as the run game coordinator/offensive line coach from 2004-08 before being promoted to offensive coordinator in 2009, a position he held until 2012. While at UMass, Picucci's squad led the Coastal Athletic Association (CAA) in total offense in 2009 and 2010 and led the league in pass offense in 2010.
Picucci mentored a 1,000-yard rusher in seven of his eight seasons and led UMass to the 2006 Division I-AA National Championship game and conference titles in back-to-back years (2006-07). During his first stint at UMass (1998-99), Picucci assisted with the offensive line (1998) and coached the interior defensive line (1999). In 1998, he helped coach UMass to the 1998 1-AA National Championship.
He began his coaching career at Southern Connecticut State in 1994 before joining the Minutemen in an assistant offensive line role in 1998.
He left UMass in 1999 to take a role as the run game coordinator and offensive line coach at Northeastern. During his years with the Huskies (2000-03), Picucci helped guide Northeastern to its first Atlantic-10 Championship and Division I-AA playoff berth in school history (2002).
Picucci returned to UMass in 2004, where he would mentor 19 All-Conference players and eight All-Americans from 2004-11, one of them being Coen, who was named to the UMass Hall of Fame in 2022. Coen is currently the career record-holder for passing yards (11,031), pass attempts (1,303), pass completions (830), touchdown passes (90), completion percentage (.639), passer efficiency (152.92), yards per pass attempt (8.47). He holds the UMass single-season record-holder for completion percentage (.650; 2006) and passing efficiency (160.52; 2006).
Picucci accepted his first head coaching position in 2013 when he took an interim role at the helm of Central Connecticut State. Picucci was quick to continue his offensive success as his team led the Northeast Conference in total offense during his first season while the offensive line, under his guidance, led all of FCS football in fewest sacks allowed (5).
Picucci joined Widener University in 2014, spending a year as its offensive coordinator/offensive line coach. The Pride went 12-1 during his tenure, capturing the MAC Championship and making it to the NCAA D-III quarterfinals and achieving a No. 10 national ranking.
Prior to joining Maine, Picucci guided the offense at Becker College in Leicester, Massachusetts during the 2015 season. Becker, which went 1-9 prior to his arrival, averaged 33.0 points per game under Picucci and finished the year 7-3 while setting 46-school records and leading the league in total offense.
Picucci also had stints at Northeastern (2000-03) as the run game coordinator and Southern Connecticut State (1994-95) as the offensive tackles/tight ends coach.
Picucci, a native of Leominster, Massachusetts, graduated from Syracuse University with a bachelor's degree in education in 1994. While at Syracuse, Picucci earned three varsity letters with the Orange as a fullback/tight end (1989-93) and was a member of four victorious bowl teams (Peach, Aloha, Hall of Fame, Fiesta).
Read more