UK Athletics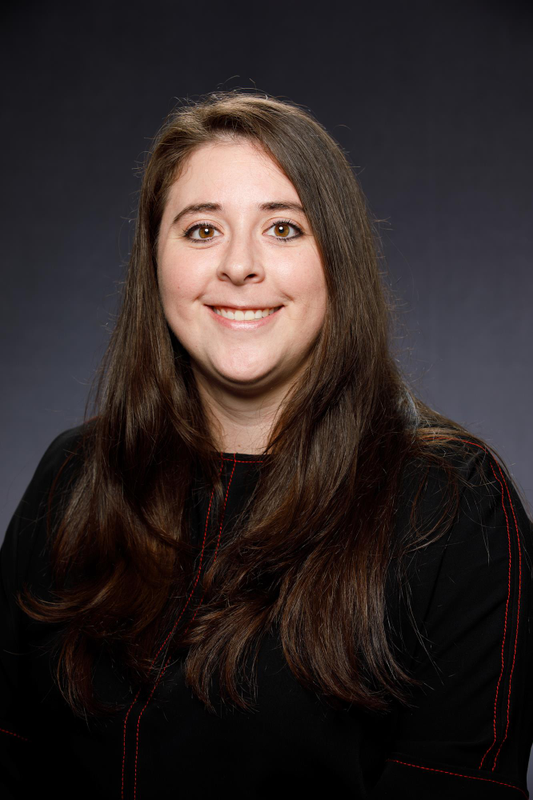 Becky Sauceda was hired at Kentucky in June of 2021 as the sports nutritionist/dietitian for the Wildcats' football program.
She coordinates all nutritional aspects for the football team, including individualized nutritional counseling and assessments, game-day fueling and fuel bar management.
Also handles pre- and post-practice hydration and fueling, individual meal orderings and smoothie making, menu coordinating and planning for all meals provided to athletes.
Additionally, she serves as the dietitian for the gymnastics team and oversees the performance nutrition GA for the Wildcats' baseball program.
Sauceda came to Kentucky in June of 2021 after one season as the assistant dietitian for football, lead dietitian for volleyball, women's rowing, women's lacrosse, and fencing at Duke University through the Gatorade SNIP (Sports Nutrition Immersion Program) Fellowship.
Prior to Duke, she served as a regulatory affairs administrative assistant and oncology research internship coordinator for two years (2017-19) at the UT Health San Antonio MD Anderson Cancer Center.
She also served as a performance nutrition intern in the University of Texas at Austin athletics' department where she assisted all four years at UT's football training camp and assisted with hydration testing and management of the football team (2015-18)
Sauceda graduated from Texas in 2015 with a bachelor's degree in nutrition with an emphasis on dietetics/didactic program, and a bachelor's degree in communication studies with an emphasis in corporate communication …
She went on to receive a master's degree in nutrition from the University of Incarnate Word in 2019.
In addition to her degrees, Sauceda also has a business certificate focusing on the fundamentals of marketing, finance, and operations and is ServSafe (food and alcohol safety) certified.
During the COVID-19 pandemic in 2020, she also completed an Aramark Distance Learning Dietetic Internship in Fort Worth, Texas at Baylor Scott and White – All Saints Medical Center (2020).
The San Antonio, Texas, native is a registered dietitian nutritionist (RDN) and a member of the Collegiate and Professional Sports Dietitians Association (CPSDA), the Academy of Nutrition and Dietetics (AND), and the Sports, Cardiovascular, and Wellness Nutrition (SCAN).
Read more