UK Athletics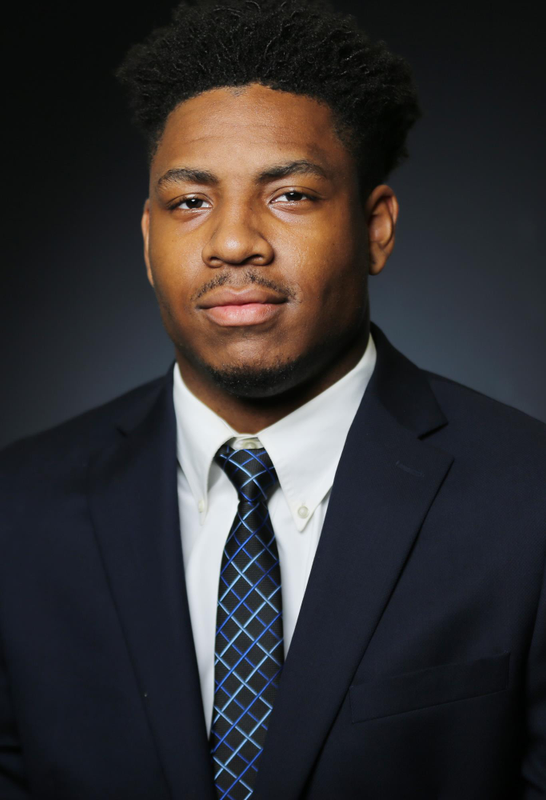 Ahmad

Wagner
title

Graduate Assistant – Offense – Off the Field
Ahmad Wagner is in his second season as an offensive graduate assistant, working primarily with assistant coach Scott Woodward and the wide receivers.
The former Wildcat was a wide receiver at Kentucky from 2018-19, seeing action in 23 games with 11 starting assignments.
Totaled 15 catches for 254 yards and two touchdowns, all coming in 2019, and averaged 16.9 yards per catch.
Was a target 42 times in his career, 12 of which drew a pass interference call.
Before transferring to UK to play football, he played three seasons at Iowa (2015-18) for the basketball team.
Saw action in 96 career games with 25 starting assignments on the basketball team.
Scored double figures in six games and led the team in steals eight times and blocked shots six times in three years.
Averaged 3.1 points and 2.6 rebounds per game and shot at a 50 percent clip or better all three seasons.
Totaled 70 assists, 43 steals and 29 blocks in his three-year career.
Earned the team's Most Improved Player Award and the inaugural Kenny Arnold Hawkeye Spirit Award as a sophomore.
The East Haven, Ohio native graduated from Kentucky in 2020 with a degree in communication and is currently working on a master's degree in sport leadership.
Read more