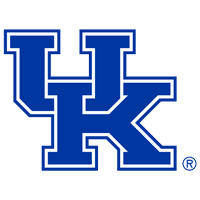 Sharif

Webb
class

Senior

Previous School

South Plains Junior College

High school

Don Bosco Prep
2009-10 (Junior): Outdoor – Just barely missed qualifying for a trip to Eugene, Ore., in the men's 800m run., finished right outside of the 12 advancing spots by coming in 13th with a quarterfinal time of 1:48.02 … At the 2010 SEC Outdoor Championships, finished fourth with a personal-best time of 1:47.64 claiming second in Kentucky's all-time record books … Time of 1:47.64 was also a top-10 mark nationally. Indoor – Earned All-America honors for a ninth place finish in the 800m run at the 2010 NCAA Indoor Championships with a time of 1:49.78 … At the Alex Wilson Invitational, earned an NCAA automatic qualifying mark in the men's 800m run with a time of 1:47.86 moving him into second place all-time in the UK record books behind David Freeman … Previous-best time of 1:49.84 was set at the Southeastern Conference Indoor Championships where he finished third and scored six points for the team. Cross Country – Did not compete.
Previous College (South Plains): Transfer from South Plains Junior College where he was a three-time NJCAA All-America selection … Has two years of eligibility remaining for both indoor and outdoor track seasons … Two-time All-America honoree last season for indoor 600m run and outdoor 800m run … Claimed silver medals in both events with personal-best 600m time of 1:18.7 and personal-best 800m time of 1:49.4 … Also earned NJCAA All-America recognition as a freshman in 2008 in the 800m run … Set personal-best 400m time last season of 47.4 … Coached by Chris Beene … Member of two-time defending NJCAA Indoor and Outdoor National Championship teams.
High School: 2007 New Jersey state champion in 800m run as a senior … Claims school records the 600m run and outdoor 400m (48.8) and 800m (1:51.07) runs … Coached by Rob Decarlo and Maurice Gibbs… Member of 2006 non-public New Jersey Class A state championship team as a junior … Earned six letters in indoor/outdoor track … Served as a student ambassador in high school.
Personal: Full name is Sharif Lamar Webb … Born: June 9th, 1989 in Orange, NJ. … Parents are Al-Tariq Dunson and Hakima Webb-Dunson … Has one brother Al-Tariq Dunson Jr. and one sister Zania Dunson … Major is journalism.
Read more