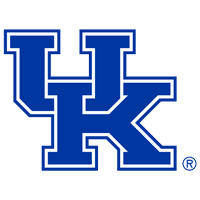 Marie

Patton
class

Senior

High school

Praire Ridge
2001: Earned a varsity letter while competing during the indoor and outdoor season? Ran a season-best 2:17.89 at the Eastern Kentucky Invitational.
2000: Cross Country – Ran an 18:31 at the Crimson Classic to place third on the team. Indoor – Ran a top time of 2:14.66 at SEC Championships. Outdoors – Reestablished her personal best in the 800 meters twice: first at the Sea Ray Relays with a 2:14.39 and then at the SEC Championships with a 2:14.19.
High School: School record holder in the 800 meters and the 300 hurdles… Claimed fifth in the 800 meters at the Illinois Class AA State Championships with a time of 2:15.39… Made All-State as a junior and senior.
Personal: Born June 25, 1981… Parents are Lorraine and Richard Patton… Majoring in communication disorders.
Personal Bests:
800 Meters: 2:14.19
1,500 Meters: 4:48.49
Read more