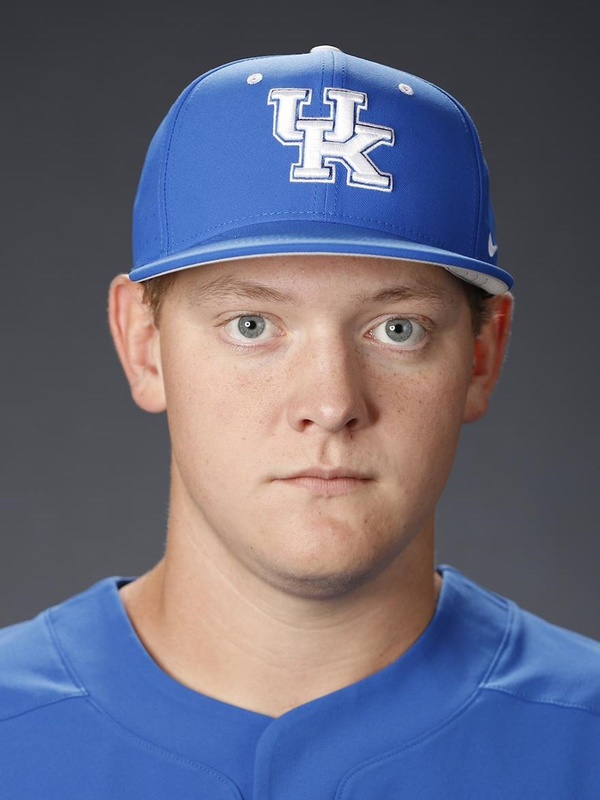 14
Zack

Thompson
height

6-3

Weight

225

class

Junior

Hometown

Selma, Ind.
• First-Team Coaches Preseason All-SEC (2019)
• USA Baseball Golden Spikes Award Watch List (2019)
• USA Baseball Collegiate National Team (2018)
• Perfect Game Preseason All-SEC (2019)
• 2019 No. 7 college junior (Perfect Game)
• 2019 D1Baseball.com No. 3 college pitching prospect
• 2019 D1Baseball.com No. 6 overall college prospect
• 2019 Baseball America No. 6 college prospect 
• 2019 MLBPipeline.com No. 7 college prospect 
• 2019 MLBPipeline.com No. 15 draft prospect 
• 2019 Perfect Game No. 8 college prospect 
• 2019 Draft Prospect, USA Baseball Collegiate National Team (Baseball America)
• 2019 Draft SEC Prospect, No. 1 (Baseball America)
• 2019 Draft SEC Prospect, No. 2 (D1 Baseball)
• Perfect Game/Rawlings First-Team Freshman All-America (2017)
• Baseball America Second-Team Freshman All-America (2017)
• D1 Baseball Second-Team Freshman All-America (2017)
• SEC First-Year Academic Honor Roll (2017)
• 11th Round Draft Pick in 2016 (Tampa Bay Rays)
SUMMER 2018
Played for the USA Baseball Collegiate National Team that went 12-3 overall in three series against Chinese Taipei, Japan and Cuba…Made three appearances (one in each series) with one start…Went 1-0 with a spotless ERA of 0.00 in 8.2 innings…Allowed just three hits and struck out seven while walking five…Opponents hit just .107 against him…Started against Chinese Taipei in the 18th USA vs. Chinese Taipei International Friendship Series on 6/30, posting three hitless innings while not allowing a run, striking out four and walking two…Came on in relief in the seventh inning against Japan on 7/9 in 42nd USA vs. Japan Collegiate All-Star Series…Entered with the game tied and pitched three scoreless innings to help extend it to extra innings…Allowed just one hit, walked three and struck out two…Got out of a bases loaded, one-out jam in his first inning of work…Earned the win in series-clinching game of the 7th annual USA-Cuba International Friendship Series, working 2.2 innings while allowing two hits and striking out one…Also pitched two games for the Brewster Whitecaps in the Cape Cod League before joining the Collegiate National Team, allowing two earned runs, five hits, three walks and striking out four in 5.2 innings.
2018
Pitched in nine games with seven starts, posting a 2-1 record in 31.0 innings…Allowed just 24 hits and struck out 42, good for a 12.19 K/9 innings rate…Opponents hit just .212 and had only five extra-base hits…Missed the first seven starts of SEC play while rehabbing an injury…Returned on 5/5 at Tennessee and struck out seven while not allowing a hit in 3.0 innings…Followed that up with a two-hit, one-run effort in 4.0 innings against eventual College World Series semifinalist Mississippi State…Went 6.0 shutout innings with only four hits and seven strikeouts against No. 20 Sam Houston State on 3/3…Posted a 2.77 ERA in SEC play with hitters managing just a .174 average against him…Ranks sixth on UK career list for winning percentage (.714)…Ranks second on career list for hits allowed/9 innings at just 6.24…Career strikeout/9 inning rate is 11.64.
2017
Pitched in 20 games, starting 13…Went 8-3 with a 3.45 ERA in 75.2 innings… Gave up just 50 hits and struck out 96…Was named First-Team Freshman All-American by Perfect Game/Rawlings…Made his collegiate debut on 2/22 at Liberty, striking out eight in 4.2 innings…First nine appearances were all starts before shifting into role as weekday starter and weekend reliever during SEC play…Earned his first career save on 5/6 vs. Georgia with 2.1 perfect innings and five strikeouts…Opponents hit just .187 against him on the season…Did not allow a run in 11.1 innings as a reliever…Ranks second on UK single-season list for hits allowed per nine innings with just 5.95, which also was good for 19th in Division I baseball last season…That mark also puts him second on the UK career list for pitchers with at least 75 innings pitched…Twice beat Indiana, including in an elimination game in the NCAA Lexington Regional where he logged a career-high 7.0 innings…In his first start against Indiana he struck out a career-high 10 batters in 6.0 innings…Averaged 11.42 strikeouts per nine innings, good for 26th nationally.
 
HIGH SCHOOL
Ranked the No. 23 left-handed pitcher and No. 134 overall player in the high school class of 2016 by PerfectGame.org… Boasted a 0.98 ERA over 185.2 innings for his entire varsity career … Owns a career record of 23-2, going undefeated on the mound over his sophomore (13-0) and junior (6-0) seasons … Won the 2A State Championship as a sophomore … Hit .500 with 39 hits, 36 RBI, 36 runs, 15 doubles, 8 home runs …  Held a 1.88 ERA during his senior year in 56 total innings where he racked up 114 strikeouts and, ultimately, nabbed four wins … Named First-Team All-State three consecutive years ranging from his sophomore to senior year … Held a 0.64 ERA over 87 innings his sophomore year while he struck out 152 of those that stepped up to the plate … His lowest single-season ERA of 0.49 came his junior year where he also accumulated 95 strikeouts … Set school record for strikeouts in a career with 405 … Set school records during his senior season for strikeouts in a game (20), triples in a season (6), doubles in a season (15), and season slugging percentage (1.154) … Has four baseball letters … Coached by Brian Dudley … Member of the National Honor Society.
PERSONAL
Full name is Zachary David Thompson…Major is Management…Son of Bill and Jan Thompson…Born in Anderson, Ind…. Has an older brother, Nick (25)…Member of the National Honor Society…Favorite MLB team is the Chicago Cubs…Drafted by the Tampa Bay Rays in the 11th round of the 2016 MLB Draft.
Read more