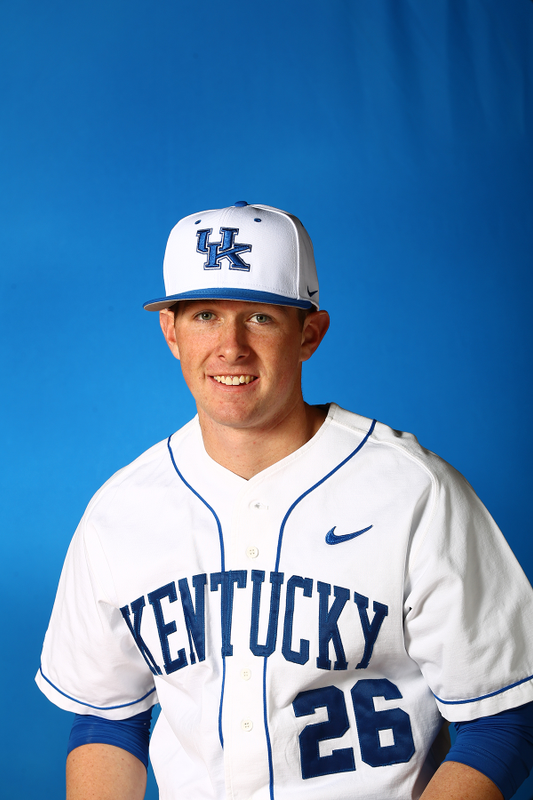 3
Tyler

Marshall
height

6-1

Weight

200

class

Junior
Outlook
Perhaps the most versatile position player on the team, having played second base, third base and right field in 2016…Spent the fall working mostly at third base and right field…Has battled some knee issues but is expected to be healthy for the season…Coaches believe his bat has improved and he will hit when given the opportunity.
Summer
Appeared in 12 games with the DeLand Suns of the Florida Collegiate League…Raked during his short stint with the team, hitting .419 with a double, nine runs scored, six runs batted in, six walks and a stolen base in only 31 at bats.
2016
Appeared in 23 games with 11 starts…Was extremely versatile player, starting games at designated hitter (4), third base (3), second base (3) and right field (1)…Batted No. 6, 7 or 8 in all 11of his starts…Batted .233 with seven runs scored, one double, one home run and one RBI…Smacked his first career home run against USC Upstate on 3/12…Went 3-of-4 with a stolen base against Arkansas on 4/22…Served as the Wildcats' first base coach five times, all in the first 10 games of the season…Did not make an error in the field.
2015
Played in three games as a reserve … Was called on to pinch hit in the season opener for his collegiate debut vs. Ball State … Also pinch hit vs. Nebraska-Omaha and Murray State … Played first base defensively in relief vs. Murray State. 
2014
Redshirted season. 
High School 
Third-team all-state selection as a senior … First-team all-region junior and senior years…Named first-team all-district tournament team as a junior … Tabbed as all-region honorable mention by Perfect Game … Batted .381 with 20 RBI and 23 stolen bases as a senior … Helped lead team to district championships his sophomore and junior seasons.
Personal
Full name is John Tyler Marshall … Born in Louisville, Ky. … Son of John and Lynne Marshall, who both attended Kentucky … Has a younger brother, Brett, who is a freshman pitcher for the Wildcats … Major is Communications…Father played for the Phillies organization in 1988-89, playing in the Appalachian League, the South Atlantic League and the Florida State League … Played in 128 minor league games, with a .266 average (115-for-465) with 14 doubles, one triple, 11 homers and 62 RBI…Favorite MLB team is the Boston Red Sox…Has worn No. 3 since childhood, when his friends wore No. 4 and No. 5.
Read more