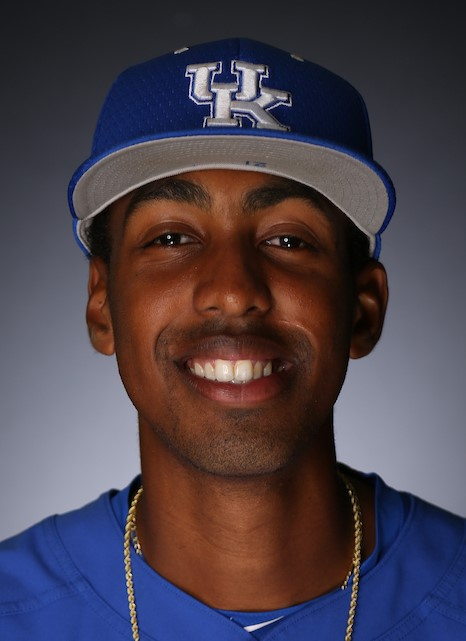 21
Justin

Lewis
height

6-7

Weight

205

class

Redshirt Junior

Hometown

Suwanee, Ga.
• 2018 MLB Draft College Prospect, No. 59 (D1 Baseball)
• 2018 MLB Draft Prospect, No. 95 (Baseball America)
• 2018 Draft SEC Prospect, No. 16 (D1 Baseball)
• 11th round draft pick in 2017 (Tampa Bay Rays)
• SEC Academic Honor Roll (2017)
• 2016 Freshman All-America (Collegiate Baseball) 
• SEC No. 22 2017 draft prospect (D1 Baseball)
• 2015 Perfect Game League All-Star (SP)
• 19th round draft pick in 2014 (San Diego Padres)
Outlook
2017 Sunday starter…Surprised some people by returning for another season…Gives the Cats an anchor on the weekend…When he's at his best is nearly untouchable..Came within six outs of a perfect game last season…Has sixth-best UK career ERA as he enters junior season…Devastating change up…Good athlete on the mound…Stands 6-foot-7 and has filled out physically…Former basketball player…One of the most likeable and out-going players on the team…Family a who's who of professional athletes.
2017
Made 17 appearances with 16 starts…Went 6-4 with a 3.56 ERA in 91.0 innings…Allowed 71 hits and 27 walks while striking out 72…Opponents hit .224 against him on the season…Was 4-2 with a 3.81 ERA in 10 SEC starts…Threw his first complete game in a win over LSU on 4/23…Gave up two hits and no runs in second-career start on 2/26 vs. Delaware…Followed that up with a near perfect game, giving up only an eighth inning solo HR while striking out a career-high eight in a win over UC Santa Barbara on 3/5…Earned a series-clinching win over Ole Miss on 3/25 with seven innings of one-run baseball…Despite being sick, earned series-clinching win at Missouri while allowing just one run on 4/16…Gave up just one hit in 5.1 innings vs. South Carolina in SEC Tournament…Ranks fifth on UK career chart for hits allowed per nine innings at 7.6…Is sixth on UK's career ERA list (3.19)…Was drafted in the 11th round by the Tampa Bay Rays but rebuffed offers to sign to return for junior season. 
2016 SUMMER
Played for the Hyannis Harbor Hawks of the prestigious Cape Cod League…Appeared in nine games with three starts…Finished with an 0-1 record and 4.78 earned run average in 26.1 innings pitched…Allowed just 22 hits and struck out 29…Got stronger as the summer went on…Best game came as a starter, yielding just one run on two hits and striking out eight in 6.0 innings…Team made the CCL playoffs.
2016
Posted a 2-0 record with a 2.08 earned run average and four saves in 21 games…Served as the Cats' setup man for much of the season…Struck out 25 batters and gave up just 25 hits in 30 1/3 innings of work…Held opposing hitters to a .221 batting average against…His 2.08 ERA was the second-lowest on the team (Zach Strecker, 1.84) by pitchers with multiple appearances on the season…Did not give up an earned run in 17 of 21 appearances…Struck out three batters in 3 1/3 scoreless innings to earn a save against No. 1 Florida on Mar. 26…Earned a save on Mar. 20 with four scoreless innings on the road against Georgia…Recorded multiple strikeouts six times.
2015
Redshirted season. 
High School
All-region and all-county selection as a senior in 2014 while playing for Cliff Shelton at Greater Atlanta Christian … Had a 7-3 record as a senior in 65 innings … Finished third in school history in ERA in his career … Hit .345 as a senior, belting three homers, with two going as walk-off blasts … One walk-off homer came on senior night and a second in the first round of the state playoffs … Hit .310 as a junior with two homers … Paced team to a state runner-up finish as a senior … Led team to back-to-back state championships in basketball … Finished his final basketball season leading the club to a 32-0 record and a No. 11 final ranking by USA Today … Member of the academic honor roll.
Personal
Full name is Justin Mark Lewis … Son of Joe and Robin … Born in Suwanee, Ga. … Major is Communications…Has two high-profile cousins, including former Kentucky basketball great and NBA veteran Chuck Hayes … Also cousins with Seattle Seahawks cornerback Richard Sherman … Active in the community, participating in the Fellowship of Christian Athletes, the Special Olympics and the Hosea Feed the Hungry program….First MLB game he attended was in 1996, where he took a photo with former Dodgers manager Tommy LaSorda…Wears No. 21 in honor of former Chicago Cubs outfielder Sammy Sosa. 
Read more