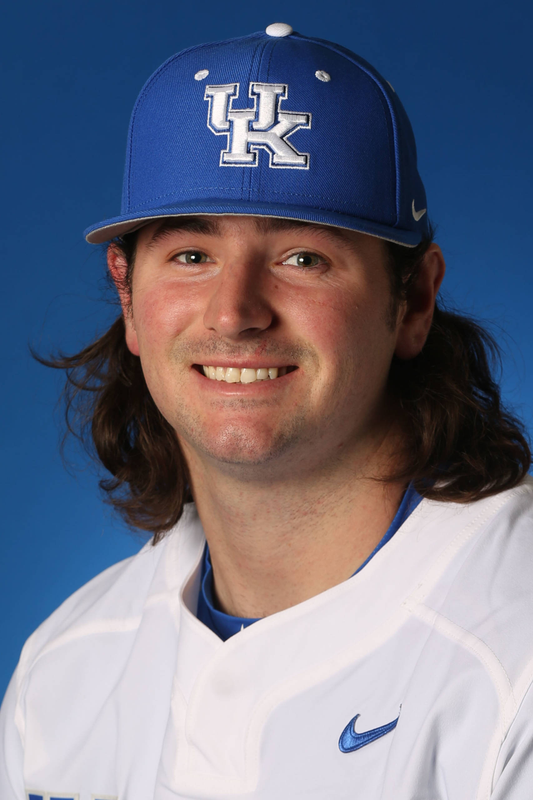 25
Gunnar

McNeill
height

6-2

Weight

230

class

Senior

Previous School

Chipola College/Florida International
• SEC First-Year Academic Honor Roll (2016)
• 2014 Valley League All-Star (1B)
• 2014 Valley League Hitter of the Year
Outlook
Began the 2016 scorching hot before falling into a slump the second half of the season…Coaches feel like he tried to do too much during the slump and struggled to find his way out of it but were impressed with his mental approach during the fall…Absolutely loves to hit…Takes every at bat seriously…A very smart player who coaches see as a grinder…A productive offensive player…Could flash more power in his second season in the SEC…With Evan White the everyday first baseman likely slotted back in the DH role he occupied in 2016.
Summer
Played in 52 games with the Kenosha Kingfish of the Northwoods League…Batted .281 with nine doubles, a home run and 16 walks…Scored 22 runs, had 18 runs batted in and stole three bases.
2016
Appeared in 56 games with 55 starts…Batted .249 in 221 at bats with 25 runs scored, eight doubles, five home runs, 38 runs batted in, 11 walks and 41 strikeouts…Had a 23-game hitting streak from 2/28 to 4/3…Had a hit in 32 of the team's first 35 games…Was batting .405 as late as 3/25…Recorded 14 multi-hit games and 11 multi-RBI games…Hit in the middle of the Wildcats' order with 16 starts as the No. 3 hitter, 20 as the cleanup hitter and 14 as the No. 5 hitter…Had five hits with four RBI on opening weekend…Was 4-of-4 against Buffalo on 3/5…Went 7-of-16 with two runs, six RBI, a double and a home run in a three-game series victory at Georgia…Snacked five hits, including a home run, in a three-game series victory at Tennessee…Started 50 games at designated hitter and four at first base.
Junior College
Coached by Jeff Johnson at Chipola Junior College … Led team to the conference championship in 2015 … Played in 52 games, hitting .362 (67-for-185) with six homers, 48 RBI, 34 runs and six steals … Had 15 walks and 23 strikeouts with a .407 on-base percentage and a .551 slugging mark … On the mound, had a 3-1 record with four saves with a 2.12 ERA in 34 innings, walking five and striking out 37. 
2014 (FIU)
Played in 41 games with 14 starts in 2014 for FIU at the plate, also appearing in 15 games on the mound in relief, with a 1-2 record, one save and a 2.05 ERA … Hit .280 (14-for-50) with 10 runs, three doubles and one homer, owning seven walks and seven strikeouts with 10 RBI … Worked in 26.1 innings, allowing 18 hits and 10 walks, striking out 19 … During the 2014 summer, led the Valley League with a .402 average, six homers and 50 RBI, earning all-star honors … Was named the Valley League's top hitter by the circuit coaches. 
High School
Attended West Orange High School and played for coach Jesse Marlo…Was named team MVP in 2012 and 2013…Also earned All-Metro honors in 2012 and 2013…Won two district titles with West Orange…Was named to the 2013 Rawlings All-Florida Region second team…Was also recruited by Florida, Clemson, Auburn, Florida Atlantic and High Point.
Personal
Full name is Gunnar Cole McNeill … Son of Carl and Ronda McNeill … Born in Orlando, Fla. … Major is Communications…Father is a PGA professional…Favorite MLB team is the St. Louis Cardinals…Wears No. 25 in honor of former San Francisco Giants star Barry Bonds. 
Read more