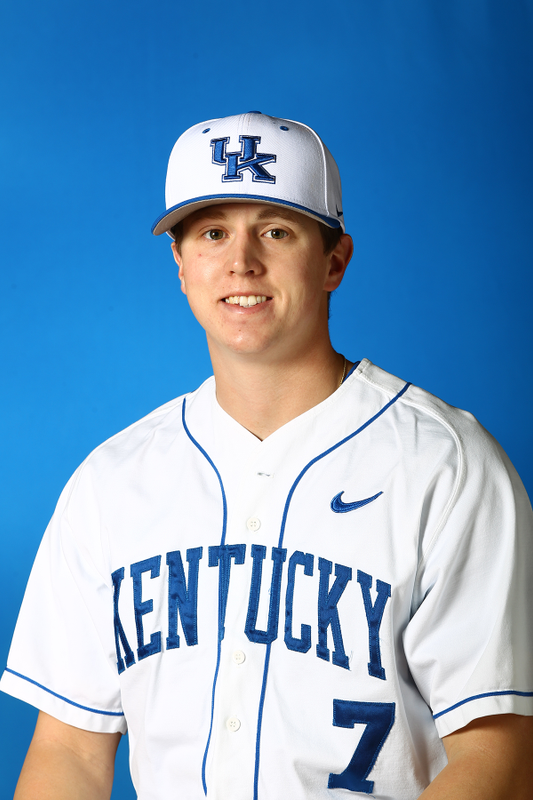 7
Connor

Heady
height

6-0

Weight

170

class

Senior
• SEC Academic Honor Roll (2016, 2015)
• SEC Freshman Academic Honor Roll (2014)
• 2014 preseason 38th-best freshman in NCAA 
(Baseball America)
• 2014 preseason 12th-best freshman in SEC (Baseball America)
• 2012 USA Baseball National Team 18U
Outlook
Has been bothered by injuries throughout his career, none more so than in 2016 when he missed a large portion of the early-season schedule…Is finally healthy and showed it with a productive fall practice season…Coaches rave about his natural baseball instincts…Is slated to be the starting shortstop (65 career starts) but could also play second base if necessary (17 career starts)…Coaching staff feels he can be a .300 hitter with good health for an entire season…Tremendous arm for middle infielder…Makes the defensive side of the game look effortless.
Summer
Played in 57 games with the Wisconsin Woodchucks of the Northwoods League…Batted .257 with 12 doubles, eight home runs, 30 walks and five stolen bases…Scored 41 runs and knocked in 34…His eight home runs were the second-most on the team and his 34 RBI ranked third.
2016
Battled through an injury-plagued season, missing 14 of the Wildcats' first 19 games…Appeared in 20 games, starting 14 (seven at shortstop, six at second base and one in right field)…Batted in the bottom third of the order…Had two-hit games at Auburn on 5/1 and against Missouri in the regular season finale on 5/21…Had his only career triple against Auburn on 4/30…Doubled, scored two runs and drove in a run against Mizzou on 5/21…Had a .966 fielding percentage, making just two errors on the season.
2015 
Served as UK's everyday shortstop for a second consecutive season, starting 50 of UK's 55 games at shortstop … Hit .211 (32-for-152) with 27 runs, two doubles, two homers and 11 RBI, stealing 2-of-5 bases … Had 21 walks, was hit by 13 pitches and struck out 25 times … Had a .355 on-base percentage and slugged .263 … Collected four multi-hit games and two multi-RBI games … Hit a homer at Florida and vs. Nebraska-Omaha in Port Charlotte, Fla. … Batted .174 (15-for-86) in SEC games with a double, homer and five RBI, owning a .529 OPS … Hit .221 in 24 home games and .164 on the road … In games UK won, batted .325 and fielded .936 with his two homers and 10 RBI … In games UK lost, had a .083 average with a .879 fielding percentage … Batted .263 (5-for-19) in Feb., .217 (13-for-60) in March, .265 (9-for-34) in April and .128 (5-for-39) in May … Had a .177 (11-for-62) average in 19 starts vs. top-25 foes … Started UK's first three games of the year at shortstop, collecting two hits vs. Richmond … Hit first homer of the year vs. Nebraska-Omaha … Had a nine-game hitting streak to end February and star march, also adding eight walks in the stretch … Ripped a double and had a walk in a series finale at No. 1 LSU, helping UK to a series win at the Tigers … Was hit by three pitches in a win at Arkansas … Had a career 3-for-3 outing vs. Vanderbilt … Ended the season taking a hit to his average, with two hits over his final 33 at-bats … Played in four games for the Amsterdam Mohawks in the Perfect Game Collegiate League … Hit .214 (3-for-14) with two RBI, two walks and one steal. 
2014
Played in 30 games with 19 starts in his freshman season, serving as UK's primary middle-infield backup … Hit .133 (8-for-60) with 15 runs, three doubles and 10 RBI … Had a .286 on-base percentage with a 12-21 walk-strikeout ratio … Played in nine SEC games, with two starts, batting 1-for-11 … Made 11 starts at second base and eight at shortstop … Hit No. 8 in the order twice and No. 9 17 times … Was UK's opening-day starter at second base vs. No. 1 Virginia, going 1-for-2 with a double, walk and steal … Started the following game at second base at UNC Wilmington, going 1-for-4 with an RBI … Made 10 consecutive starts at second base to open his career … With UK's three-year starting shortstop Matt Reida nursing an injury, made his next six starts at shortstop, becoming the first UK player to start at shortstop, not named Matt Reida, since 2011 … Had an illness on Saturday at Alabama during a doubleheader, before coming off the bus to play shortstop in the second game of the twinbill, in relief of Reida, who was also struck with the illness … Was used as a late-inning defensive replacement, pinch runner and pinch hitter for the remainder of the season. 
High School 
Member of the USA Baseball 18-and-under National Team after a rigorous tryout round that whittled the team down to a 20-man roster … Coached on the 18U national team by Scott Brosius … Played in the IBAF/AAA World Championship in Seoul, Korea, and traveled to play Chinese Taipei in Taichung, Taiwan … The No. 3 overall prospect in the state, the No. 1 shortstop in the state … Also ranked as the 88th-best recruit in the nation and the No. 13 shortstop by Perfect Game USA … Before the 2013 MLB Draft, was ranked as the ninth-best prospect (including college and high school) available in the state, ahead of UK greats Jerad Grundy and J.T. Riddle … Named 2013 Rawlings second-team All-American and first-team all-region … Named honorable mention in 2011 and 2012 … Tabbed first-team underclassmen All-America by Perfect Game … Earned five varsity letters while attending North Oldham High School for coach Erik Phelps …The 8th Region Player of the Year as a senior … Helped lead team to back to back 8th region championships sophomore and junior years … Broke single-season home run record at North Oldham with nine round trippers junior year … Won a district championship as a senior … Two-time all-state selection … Selected all-region for three seasons … Member of the all-district team all five seasons playing for North Oldham … Batted .450 as a senior … Played basketball his freshman year.
Personal
Full name is Connor Joseph Heady … Born in Louisville, Ky. … Son of Lee Heady and Tricia Walker … Major is Communications… Has an older brother, Quint (24), and a younger sister, Makena (14)…Brother was an athlete at Northern Kentucky University…Favorite MLB players are former New York Yankees shortstop Derek Jeter and Toronto Blue Jays third baseman Josh Donaldson…Wears No. 7 because he was born in July, the seventh month of the year.
Read more