UK Athletics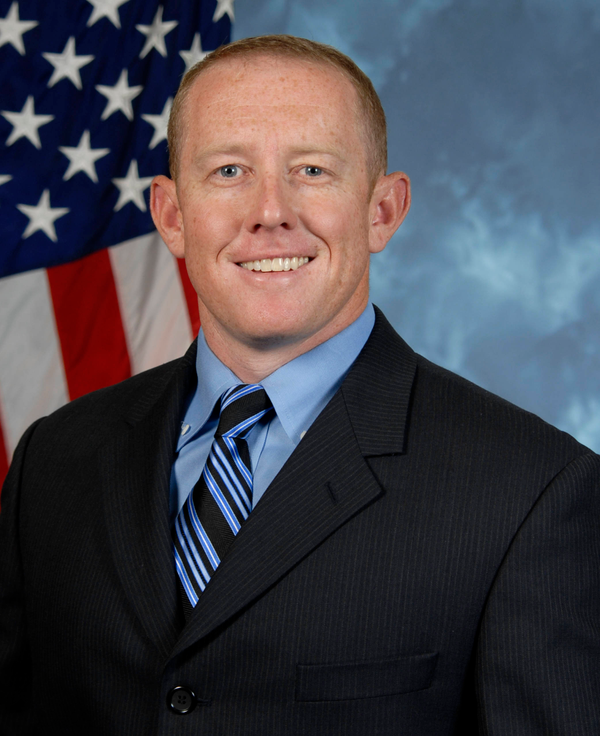 After spending five seasons as an assistant coach at the Air Force Academy Toby Bicknell is in his first year as Kentucky's recruiting coordinator.   
"Toby Bicknell is a proven coach and recruiter widely respected in our industry," Henderson said. "Toby's unique skills, experience and background will compliment a coaching and support staff I am proud and excited to lead. We look forward to welcoming him to the Kentucky baseball family."
Bicknell joins the Kentucky coaching staff after serving as Air Force's recruiting coordinator, hitting coach and defensive coordinator from 2011-15. Known for a tireless work ethic and passion for the game, Bicknell joined the Air Force coaching staff after two seasons with Davidson as the offensive and defensive coordinator, and two campaigns with Clemson as the volunteer assistant with the Tigers. 
"I am honored for the opportunity Coach Henderson extended me to become a part of The University of Kentucky and the baseball program," Bicknell said. "I am excited to work with such an amazing group of coaches, staff and players. I am looking forward to competing in the SEC and continuing the championship culture that is already in place here at Kentucky."
Bicknell had a positive impact on the Falcons program, recruiting a competitive roster in the Mountain West. He recruited three top-100 recruiting classes and led the Falcons to a Division I school-record for wins in 2015. The 2011 Air Force team had its most wins since 2002, while setting a school-record for fielding percentage, which was later shattered by his 2015 club. Prior to Air Force, Bicknell dramatically changed the landscape of the Davidson program in his two seasons and during his time at Clemson, saw the Tigers total 70 wins and advance to the NCAA Starkville Super Regional. 
During his time at Air Force, Bicknell helped outfielder Tyler Jones earned freshman All-American honors after batting .338 in 2014. Under Bicknell's guidance, Jones became Air Force's first freshman since 1991 to earn all-conference honors.
In 2012, Bicknell coached a trio of Falcons to Mountain West Baseball All-Conference team. The Falcons were led by senior Blair Roberts who earned first-team honors at second base. Roberts earned the selection with a .302 conference batting average, becoming Air Force's first all-conference middle infielder in the Mountain West era. The Falcons also set a school record with 46 sacrifice bunts and ranked 33rd in the nation in triples per game. 
Defensively, the Falcons fielded .959 on the season, the second-best mark in school history. The Falcon catchers combined to throw out 30 baserunners on the season ranking second in the Mountain West. 
In 2011, Bicknell helped lead the Fighting Falcons to the most wins since 2002. Defensively, Air Force set the school record for fielding percentage at .960. 
Bicknell spent the 2009 and 2010 seasons at Davidson College. At Davidson, Bicknell dramatically helped turn around the offense and defense. During his first season with the Wildcats, the 2009 team improved in eight offensive categories – home runs (30 to 66), doubles (89 to 122), runs scored (272 to 313), RBI (252 to 283), total bases (647 to 827), slugging percentage (.375 to .468), on-base percentage and stolen bases (45 to 56), and finished seventh or higher in the Southern Conference in five offensive categories. Davidson had five starters that batted over .300, three with double-digit homers and four starters with double-digits in doubles.
Prior to his time at Davidson, Bicknell spent two seasons as the Volunteer assistant coach at Clemson University. During his time at Clemson, Bicknell worked primarily with infielders and hitters along with coordinating summer camps at Clemson. The Tigers compiled a 70-51-1 record during his two years.
In his first season at Clemson in 2007, Bicknell helped coach one of the best infields in Tiger history, led by first baseman Andy D'Alessio, shortstop Taylor Harbin, and third baseman Marquez Smith. 
The Tigers advanced to the NCAA Super Regional in 2007 after capturing the NCAA Regional title. Clemson had 12 wins over teams ranked in the top-25 and had a school-record 11 players selected in 2007 MLB draft, including five players in the first three rounds.
Prior to his time at Clemson, Bicknell spent two years as an assistant coach at North Carolina-Pembroke. The Braves posted a record of 63-47 in those two years, received a national ranking as high as seventh, and posted back-to-back 30 win seasons for the first time in program history, while tying the school record for wins at 32. The 2006 team posted school records in seven offensive categories while also having six of its starters hit .315 or better.
Bicknell, who is entering his 15th year as a coach, spent seven years coaching high school and travel baseball in the Charlotte area. He coached 30 high school players that played college baseball.
As a collegiate athlete, Bicknell was a starter for the Wingate baseball team, where he played third base.
Bicknell earned his bachelor's degree in physical education at Wingate University in 2002, and his master's degree in sports administration at UNC-Pembroke in 2006.
Read more