UK Athletics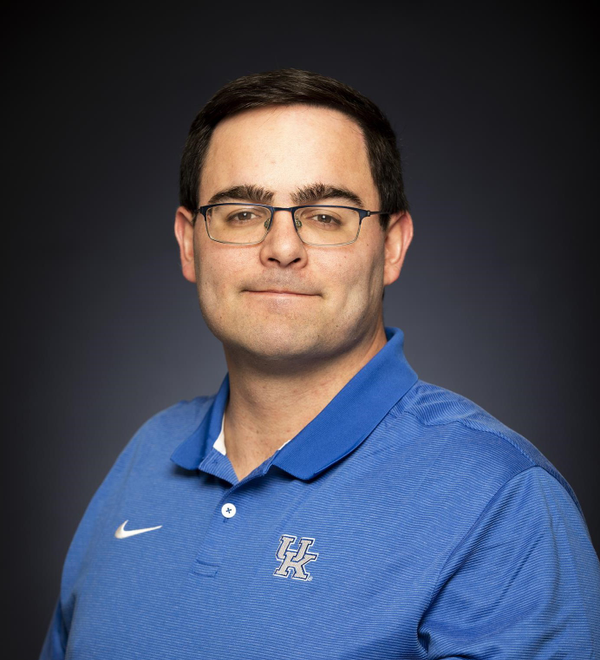 Jake Scott is in his second season as the Wildcats' Director of Player Development. He helps oversee all technology and additional avenues of individual and team development.
Prior to arriving at UK, Scott worked in the private sector after spending the 2016 season as director of baseball operations at Ole Miss. He was promoted to that role after spending the previous six seasons with the Diamond Rebs in different roles. While director of operations he performed a variety of operational duties that include: overseeing the ordering of equipment and apparel, coordinating team meals and assisting with team travel.
Scott served as the Rebels' equipment manager in 2014 before becoming the assistant coach at Northeast Mississippi Community College. He coached the Northeast Mississippi C.C. outfielders and catchers while also assisting in the team's recruiting efforts. Scott also organized team travel and all team meals.
In 2013, Scott spent the summer as an assistant coach of the North Delta Dealers of the Cotton State Baseball League in New Albany, Mississippi. Serving as the team's hitting coach, Scott helped lead the Dealers to the regular season and postseason championships.
Scott graduated from Ole Miss in 2013 with a bachelor's degree in general studies. As a student, he worked with the Rebel baseball team for five seasons; he remained with the team following graduation.
A native of Booneville, Mississippi, Scott attended Booneville High School. He lettered in baseball and football prior to graduating in 2009.
Read more