UK Athletics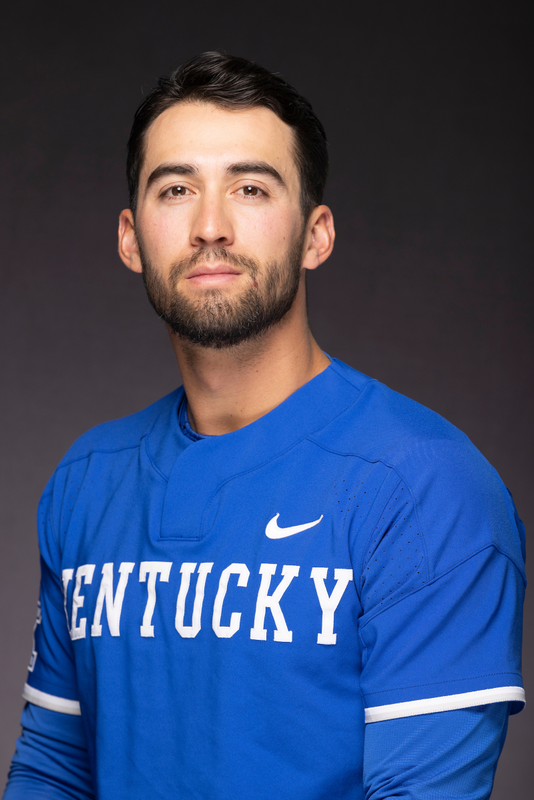 Austin

Cousino
title

Assistant Coach / Recruiting Coordinator
Austin Cousino is coming home.
The former Kentucky All-American and USA Baseball alum has been named assistant coach/recruiting coordinator, the school announced.
"We are excited to welcome Austin home to Lexington," Kentucky head coach Nick Mingione said. "Austin is one of the most accomplished players in this program's history in addition to having experience in both the collegiate and professional ranks as a player, coach and talent evaluator. His baseball acumen and wealth of knowledge about all aspects of the game, coupled with his ability to connect with student-athletes, will be an invaluable tool for current and future Wildcats."
Cousino is coming back to UK after a successful scouting career for Major League Baseball's Detroit Tigers and Tampa Bay Rays organizations. He also has collegiate coaching experience at both Mississippi State and Xavier. He has coached 25 players from the Bulldogs and Musketeers to the professional ranks.
"I want to thank Coach Mingione and the entire University of Kentucky administration for entrusting me with this opportunity," Cousino said. "Coach Minge has created and fostered an environment that allows everyone in and around the program to be the best version of themselves and that's exciting. Returning to Lexington is a dream come true and I can't wait to help the program take the next step."
Cousino, who was a Freshman All-American and Southeastern Conference Freshman of the Year in 2012, starred at UK from 2012-2014 before being selected in the third round of the 2014 draft by the Seattle Mariners. He reached Triple-A in just two seasons before injury short-circuited his career.
He joined the coaching ranks shortly thereafter as a graduate assistant at Mississippi State. In 2018, he began a two-year stint at Xavier University as its hitting and outfield instructor.
Cousino then made the jump to professional baseball as a scout for the Detroit Tigers. In four years he was the main scout for six drafted players and two free agent signees. Responsible for parts of Illinois, Indiana, Kentucky, Michigan, Ohio, Pennsylvania and Wisconsin, prospects from his territory received nearly $3 million in signing bonus money. He signed half the highest-drafted players in the organization in the last 15 years from his territory, showcasing his evaluation skill.
During his three seasons in Lexington, he was one of the best players in the country. He batted .295 in 859 at-bats with 216 hits, 47 doubles, seven triples, 19 home runs and 106 RBI. He stole 48 bases and was hit by 47 pitches. He was named to the SEC All-Defensive Team in each of his three seasons, twice awarded the prestigious Gold Glove Award and was a three-time alum of USA Baseball.
In 2012, Kentucky set the school record for victories in a season with 45 and advanced to the first of two NCAA Regionals during his three years in Lexington. In total, UK won 112 games during his time as a player and set a school record with a 22-game win streak in 2012. He is 10th on the school's all-time hit list with 216 career knocks and remains UK's only SEC Freshman of the Year. He also was an Academic All-American in 2014.
THE COUSINO FILE
Born: April, 1993
Hometown: Dublin, Ohio
High School: Dublin Coffman
College: Kentucky (2012-14)
2014: Drafted by Seattle Mariners (3rd round, MLB Draft)
2014-16: Played minor league baseball
2017-18: Graduate Assistant, Mississippi State
2018-19: Assistant Coach, Xavier
2019-22: Area Scout, Detroit Tigers
2022-23: Area Scout, Tampa Bay Rays
2023-: Assistant Coach/Recruiting Coordinator, Kentucky
Read more