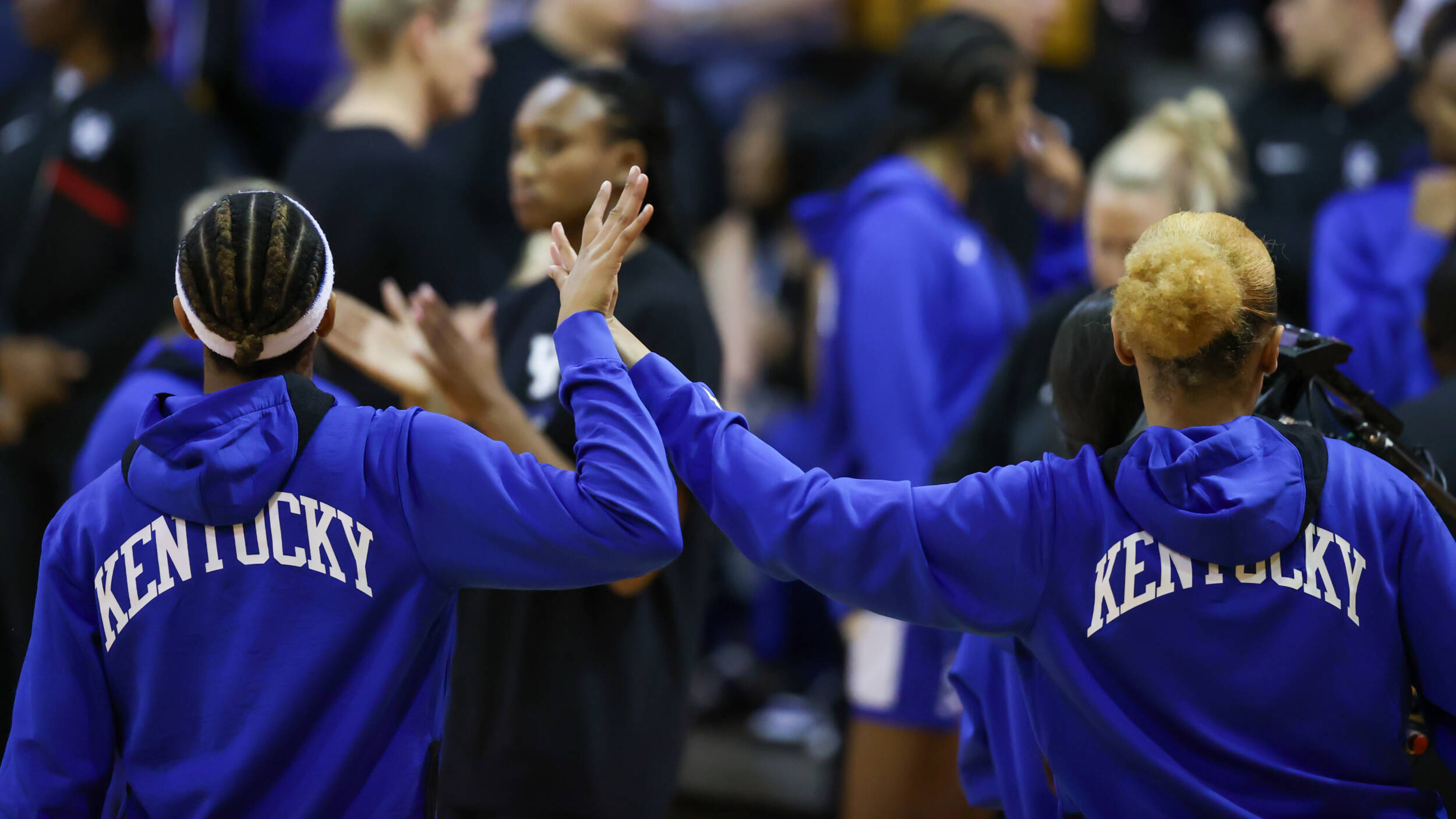 November 18, 2023 - 08:00 AM
Kentucky Meets Florida Gulf Coast in First True Road Game
LEXINGTON, Ky. – The University of Kentucky women's basketball program will play in its first true road game of the season at Florida Gulf Coast in Alico Arena in Fort Myers, Florida, on Sunday, Nov. 19 at 2 p.m. ET. The game will be broadcast on ESPN+, with John Vittas and Cindy Stein on the call.
Kentucky is 2-1 to begin the season after a loss to Austin Peay, 68-63, in a home game at the Davis-Reid Alumni Gym last Tuesday.
Despite the final score, senior forward Ajae Petty continued to prove her offseason transformation. The senior forward put up a career-high tying 19 points and a career-high 14 rebounds in the game, marking her second double-double of the young season. She is one of just nine players in the Southeastern Conference to have registered at least two double-doubles this season.
The Wildcat also added a team-high tying three steals in the matchup. She is currently second in the Southeastern Conference and 15th in the nation in rebounds per game (12.0).
The Wildcats will have played in five different arenas to begin 2023-24, as Memorial Coliseum undergoes an $82 million renovation. Their season opener was hosted at the Clive M. Beck Center on the campus of Transylvania University, the second game was hosted at Rupp Arena at Central Bank Center and the third game was hosted at the Davis-Reid Alumni Gym on the campus of Georgetown College. The Wildcats' next game is at Florida Gulf Coast at Alico Arena on Nov. 19, before playing three teams, including two ranked teams, in the Paradise Jam in the Virgin Islands at University of Virgin Islands Sports and Fitness Center from Nov. 23-25.
Four players are currently averaging double-digit scoring, including Petty (16.7), Maddie Scherr (13.0), Saniah Tyler (11.0) and Eniya Russell (10.0). Kentucky will rely on balanced scoring in 2023-24, as seven players have already scored at least 10 points to start the season. In fact, Kentucky produced five double-digit scorers in its first two games, including all five starters in the season opener against ETSU, which marked the first time it has done that since 2016.
UK is posting 73.0 points per game, holding opponents to 62.7 points per game, while it is also outrebounding opponents by an average of six rebounds.
For more information on the Kentucky women's basketball team, visit UKathletics.com or follow @KentuckyWBB on X, Instagram and Facebook.