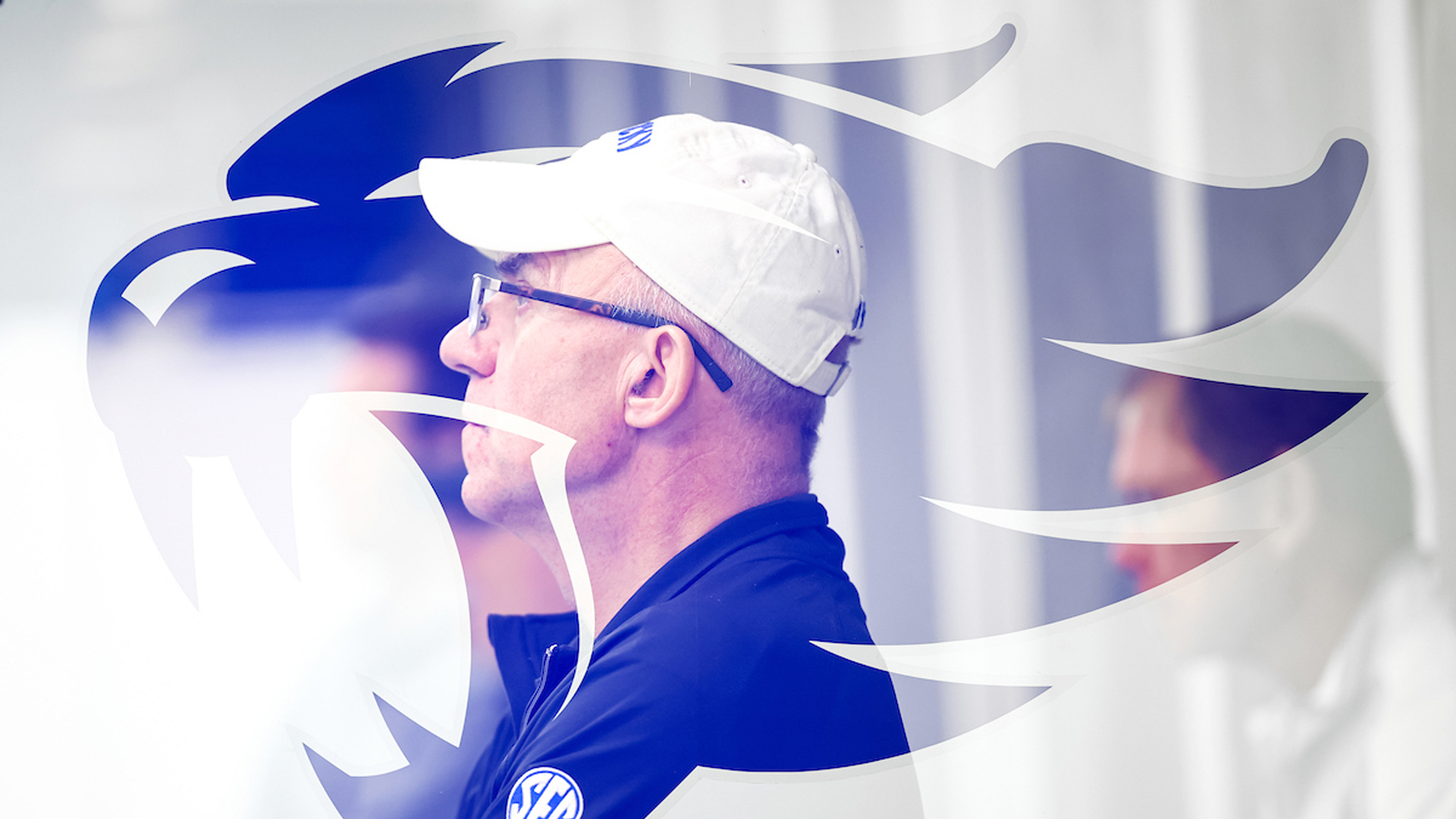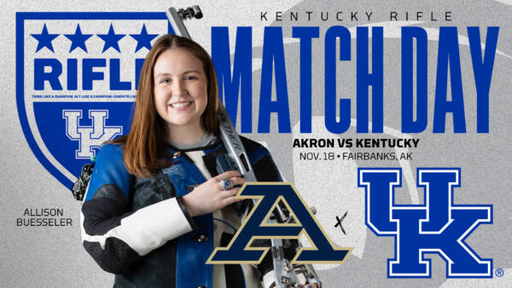 LEXINGTON, Ky. – The University of Kentucky rifle team is looking to continue its winning ways as it wraps up its fall schedule this weekend in Fairbanks, Alaska for two matches in the winter wonderland.
The action starts Saturday as Kentucky takes on Akron inside the Patty Center in Fairbanks. Sunday, Kentucky will take on both Akron and Alaska-Fairbanks inside the Tanana Valley Sportsmen's Association. Live targets and a NCAA Scorecard are available both days online at UKathletics.com. Both matches are scheduled to start at 1 p.m. ET.
"We are looking forward to seeing how we handle the travel second time around this weekend," UK head coach Harry Mullins said. "Obviously, we were on our best game last time we traveled, so I think this trip is important for us to put that behind us and show what we are capable of on the road. Akron is a great team and obviously Alaska is the defending national champions. We will have to be at our best to do what we want to do up there. This is a great group to be around and I am looking forward to a good weekend."
Kentucky is coming off a victory over Memphis last weekend inside the UK Rifle Range. UK scored a 2344 in smallbore and 2379 in air rifle for its second-highest team aggregate of the season of 4723. Sophomore Sofia Ceccarello led Kentucky with a 1182 aggregate, scoring a 584 in smallbore and 598 in air rifle. Fifth-year senior Jaden Thompson and Emmie Sellers each performed well in the match. Thompson scored a 588 in smallbore and 593 in air rifle, while Sellers posted a career-high in smallbore with a 587 and added a 593 in air rifle. Junior Allison Buesseler scored a 586 in smallbore and 592 in air rifle, while freshman Braden Peiser scored a 581 in smallbore and season-best 595 in air rifle. Wrapping up the countable performers was sophomore Martin Voss, who scored a 585 in smallbore and 590 in air rifle.
Ceccarello leads Kentucky this season in both smallbore average and air rifle average. She is averaging a 587.6 in smallbore and 598.4 in air rifle for an aggregate average of 1186. She is the only athlete in the nation that has posted three or more 599 air rifle scores this season. Thompson is right behind her averaging 583.2 in smallbore, 594.2 in air rifle and a 1174.4 aggregate, while Sellers is third on the squad in aggregate average at 1175.6 with a 584.2 in smallbore and 591.4 in air rifle. Peiser is earning a 583.2 in smallbore and 591.4 in air rifle for a 1174.6 aggregate, while Voss is posting a 582.6 in smallbore and 588.6 in air rifle for a 1171.2 aggregate. Buesseler is earning a 580.2 in smallbore and 589.6 in air rifle for a 1169.8 aggregate average. Junior Kayla Kalenza, sophomore AJ Hotko and freshman Emily Marne are all having good seasons. Kalenza is averaging 570.5 in smallbore and 588 in air rifle, while Hotko is earning a 567 in smallbore and 586.5 in air rifle and Marne a 556.25 in smallbore and 566.5 in air rifle.
As a team, Kentucky is averaging a 2341.20 in smallbore and 2376.60 in air rifle for an aggregate average of 4717.80. UK currently sits 5-0 on the season with wins over Morehead State, at Navy, vs. Akron, Ole Miss and Memphis at home.
The 2023 National Champions, Alaska-Fairbanks is averaging 2339.75 in smallbore and 2379.25 in air rifle for a 4719 aggregate. Alaska's season-best score so far was a 4723 scored in early October against Ohio State. Rachael Charles leads the team with aa 589 smallbore and 1183.75 aggregate. Sara Karasova leads in air rifle with a 595.5.
This will be the second time this season that Kentucky has faced Akron in a dual match. The Wildcats defeated the Zips a few weeks back in Lexington, 4714-4696.
The weekend in Alaska concludes the fall schedule for Kentucky, who will return to action in mid-January.
For more information on the Kentucky rifle team, visit UKathletics.com or follow UKRifle on Twitter, Instagram and Facebook.