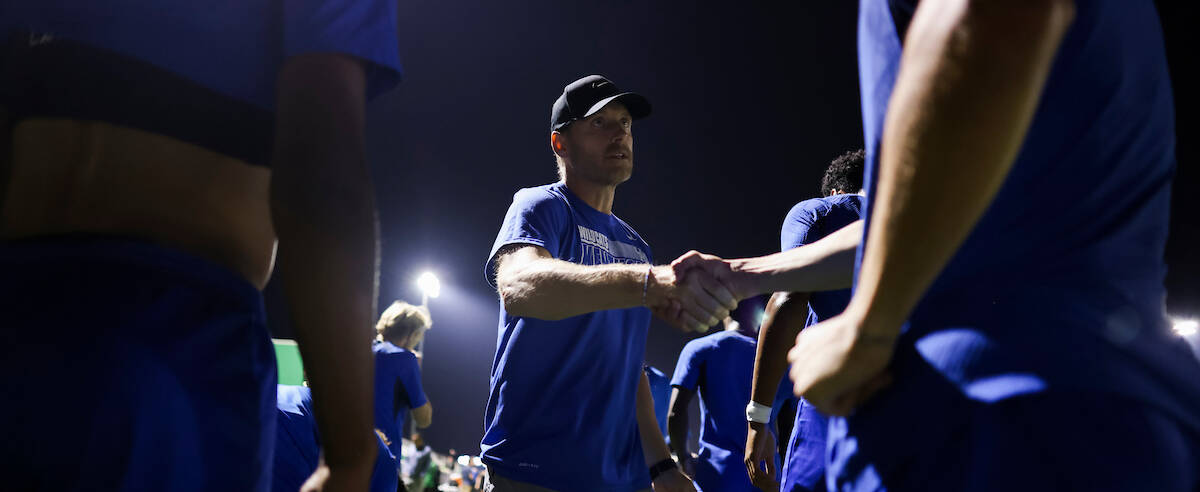 November 15, 2023 - 10:58 AM
Men's Soccer Begins Road to Louisville Thursday
LEXINGTON, Ky. – Kentucky men's soccer (7-7-4, 3-3-3 Sun Belt) will kick off the first round of the NCAA Division I Men's Soccer Tournament at Corcoran Field going head-to-head with Xavier (9-3-6, 4-1-3 Big East) on Thursday at 7 p.m. EST.
Head coach Johan Cedergren will lead Kentucky to its 10th NCAA Tournament run under his direction and 14th appearance in program history.
The Wildcats enter Thursday's match after falling to Marshall in the semifinal round of the 2023 Sun Belt Conference Tournament. Meanwhile, the Musketeers earned their first ever Big East Conference Tournament title defeating Georgetown in a penalty kick shootout to advance to the big dance.
Kentucky and Xavier hold an all-time series record of 8-5-3 (UK) with the last matchup taking place in 2020 which resulted in a 2-1 (OT) victory for the Cats. The two programs first went head-to-head in 2000 which ended in a 3-1 win for the Musketeers.
Live stats will be available for the match against Xavier by clicking here. Fans can also stream the contest on ESPN+. For more information on the Road to Louisville, click here.
For the latest on Kentucky Men's Soccer, follow @UKMensSoccer on X, Facebook and Instagram, as well as on the web at UKAthletics.com.