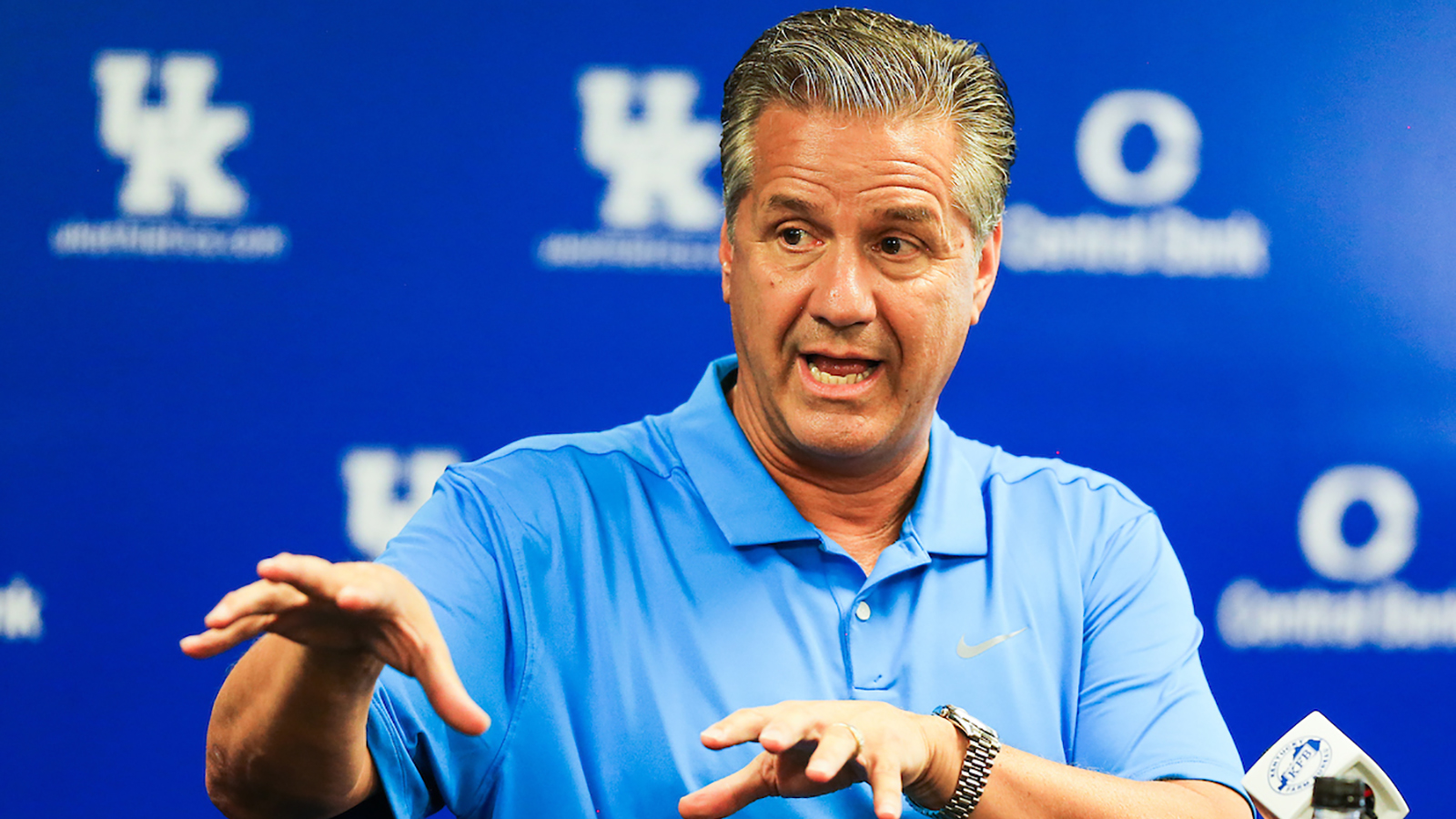 November 14, 2023 - 01:00 PM
State Farm Champions Classic Returns to Atlanta in 2024
ESPN Events' State Farm Champions Classic season-opening men's college basketball event featuring Duke, Kansas, Kentucky and Michigan State will be played at State Farm Arena in Atlanta on Nov. 12, 2024.
The neutral site doubleheader that debuted in 2011 and features four of the most accomplished programs in the history of the sport returns to Atlanta for a second time. The event was previously held at the Georgia Dome in 2012. The 2025 venue will be announced at a later date.
"We're very excited to bring one of the signature events of the men's college basketball season back to Atlanta for the first time in more than a decade," said Stephanie Grant, director of events and basketball operations, ESPN Events. "State Farm Arena is a world-class facility and a perfect venue for this event considering State Farm's partnership in the Champions Classic since its inception."
Added Trey Feazell, Executive Vice President of Arena Programming for State Farm Arena: "After seeing the success of the State Farm Champions Classic over the years, we couldn't be more excited to be hosting this one-day college basketball showcase at State Farm Arena. The success and tradition at these four schools is second to none. We are excited to welcome these great fanbases to Atlanta and State Farm Arena."
Tonight's 13th annual State Farm Champions Classic will feature No. 9 Duke facing No. 18 Michigan State at 7 p.m. ET on ESPN, followed by No. 17 Kentucky taking on No. 1 Kansas at 9:30 p.m. at the United Center in Chicago.
State Farm® has been the title sponsor of the Champions Classic since the inaugural doubleheader in 2011.
Tickets for the 2024 State Farm Champions Classic will go on sale in the fall. Fans can sign up for first access through the event pre-sale at https://espnevents.com/champions-classic/pre-sale-sign-up.
Future State Farm Champions Classic matchups:
Nov. 12, 2024 (Atlanta)
Kansas vs. Michigan State
Kentucky vs. Duke
2025 (date/site TBD)
Michigan State vs. Kentucky
Kansas vs. Duke
Champions Classic History:
Champions Classic games annually rank among the most-viewed college basketball games of the season. The 2022 event averaged 1.8 million viewers on ESPN.
The event features three of the top four all-time winningest men's college basketball programs: Kansas (first), Kentucky (second) and Duke (fourth), while Michigan State has made 25 straight appearances in the NCAA Tournament, the second-longest active streak in Division I.
Since the Champions Classic began in 2011, all four teams have reached the Final Four at least once, with Kentucky (2011-12), Duke (2014-15) and Kansas (2021-22) winning national titles.
The four participating programs have combined for 19 NCAA Division I Men's Basketball Championships (since 1939): Kentucky (eight), Duke (five), Kansas (four) and Michigan State (two).
About State Farm Arena
Home to the NBA's Atlanta Hawks, the award-winning State Farm Arena is a next-generation sports and live entertainment venue focused on experience, sustainability and service. Inspired by the city, the venue features fan-friendly food pricing, premium restaurant options as well as experiential and celebrity-inspired spaces. In 2022, State Farm Arena became the world's first venue to earn TRUE (Total Resource Use and Efficiency) Platinum certification for zero waste. State Farm Arena consistently ranks among the top 10 concert and event venues in the world from industry-leading publications Pollstar and Billboard. In 2021, Pollstar Magazine ranked State Farm Arena No. 5 on its year-end list of top arenas. Accessible to every fan, the downtown Atlanta arena hosts approximately 175 events and close to 2 million guests annually and stakes its claim as the city's best sports and live entertainment venue. For more information on State Farm Arena, visit StateFarmArena.com or follow on Twitter @StateFarmArena and Instagram @StateFarmArena.
About ESPN Events
ESPN Events, a division of ESPN, owns and operates a portfolio of collegiate sporting events nationwide. In 2023, the 33-event schedule includes four early-season college football kickoff games, 17 college bowl games, nine college basketball events, and a college softball event, in addition to a new a college gymnastics event coming in 2024. Collectively, these events account for over 400 hours of live programming on ESPN platforms, while reaching 60 million viewers and attracting more than 650,000 annual attendees. Each year, the portfolio of events features more than 20 Division I conferences and hosts over 4,000 participating student-athletes. With satellite offices in more than 10 cities across the country, ESPN Events builds relationships with conferences, schools and local communities, as well as providing unique experiences for teams and fans. For more information, visit the official website, Facebook, X/Twitter or YouTube pages.