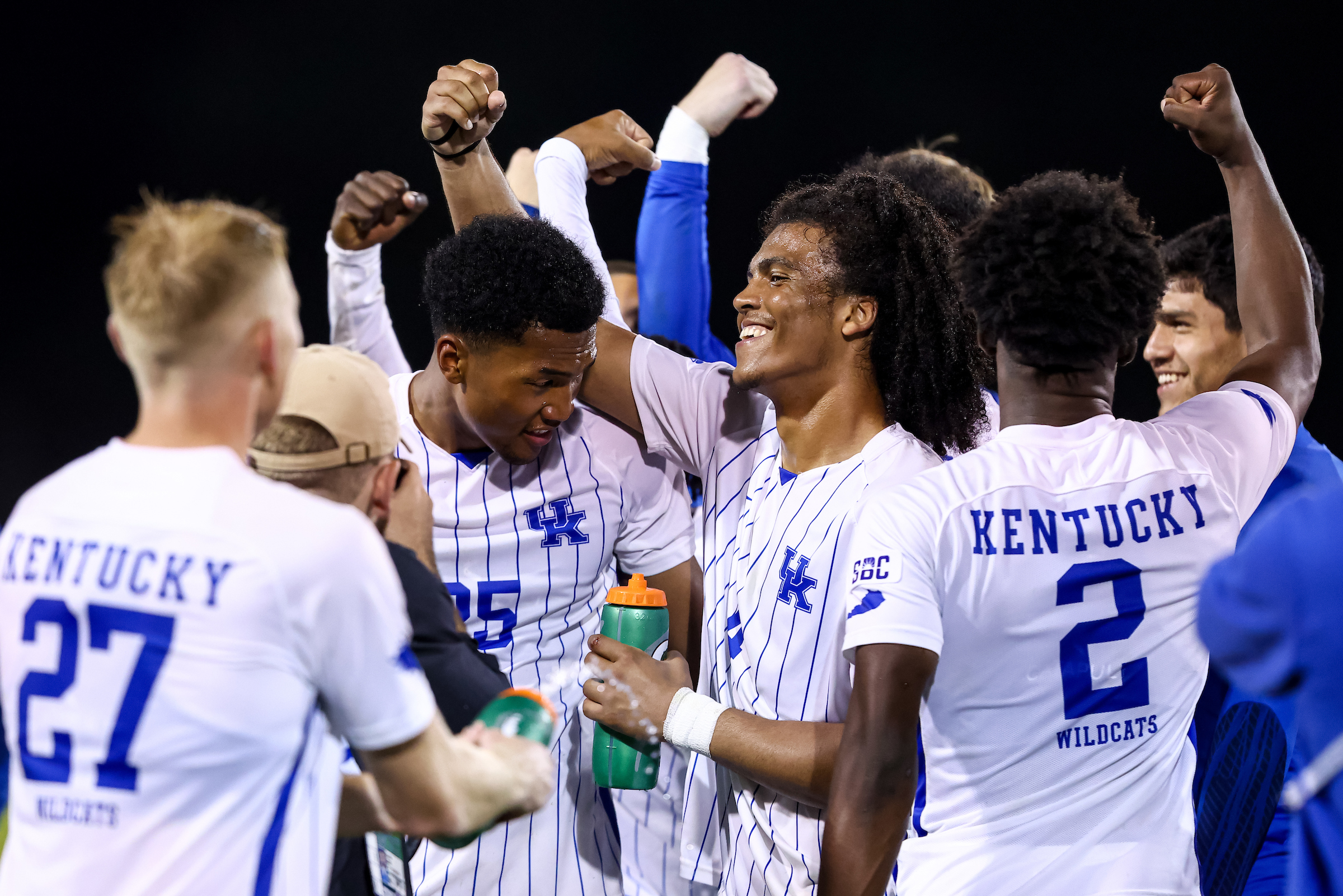 November 13, 2023 - 02:38 PM
Men's Soccer Receives At-Large Bid for 2023 NCAA Tournament
LEXINGTON, Ky. – Kentucky men's soccer received an at-large bid for the 2023 NCAA Division I Men's Soccer Tournament, the NCAA announced on Monday afternoon during its selection show.
The Wildcats were one of the last of 48 teams to be unveiled by the NCAA Division I Men's Soccer Committee for the Road to Louisville. UK joins Marshall, West Virginia, UCF, and James Madison in representing the Sun Belt Conference.
UK will travel to nearby Cincinnati, Ohio where it will take on Xavier in a Thursday first-round contest. The time of the match is to be announced.
The Wildcats head into the tournament with a 7-7-4 record going 3-3-3 in the Sun Belt Conference. Kentucky fought through the conference tournament where the Cats faced defeat against No. 1 Marshall in the semifinal round.
Xavier enters the tournament 9-3-6 with a Big East record of 4-1-3. The Musketeers advanced to the NCAA tournament following their 0-0 shootout win over Georgetown to secure the program's first Big East Conference Tournament title.
For the full 2023 NCAA Men's Soccer Tournament bracket and information, click here.
For the latest on Kentucky Men's Soccer, follow @UKMensSoccer on X, Facebook and Instagram, as well as on the web at UKAthletics.com.