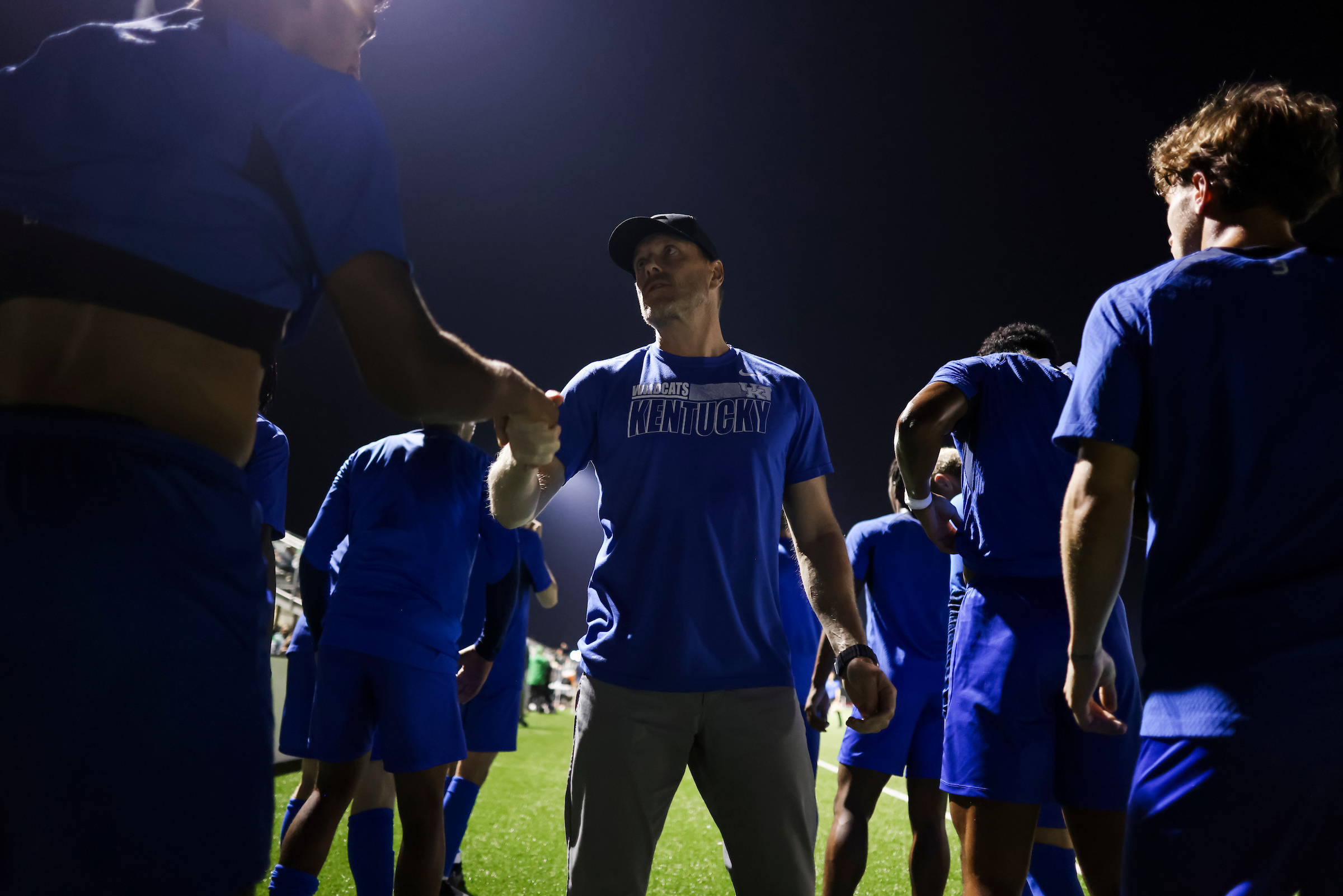 November 13, 2023 - 11:50 AM
Ben Damge and Casper Mols Named to Sun Belt All-Tournament Team
LEXINGTON, Ky. – Kentucky men's soccer duo Ben Damge and Casper Mols have been named to the 2023 Sun Belt Conference All-Tournament Team, the conference announced at the conclusion of Sunday's championship match.
"Really proud of Ben and Casper for making the all-tournament team," head coach Johan Cedergren said. "They both had excellent performances in the quarterfinal and semifinal matches."
Ben Damge
Forward Ben Damge earned his first conference award of the season with all-tournament team honors. His game-winning goal against James Madison in the quarterfinal match sealed the deal to advance Kentucky to the semifinal contest. Damge saw action in all 18 matches this season with 11 starts. He recorded two goals which were each game-winners for the Cats in addition to 18 shots with eight on goal. The senior has represented Kentucky on the pitch in 57 matches with 10 goals scored throughout his four years as a Wildcat.
Casper Mols
Sophomore goalkeeper Casper Mols received conference tournament honors following two strong in-net performances. His saved penalty kick against James Madison on Wednesday resulted in a quarterfinal victory advancing the Cats to the semifinal round of the tournament. Mols has seen action in 16 matches this season recording 16 starts which resulted in 59 saves and six shutouts. The 2023 Preseason Sun Belt Goalkeeper of the Year holds a season record of 7-5-4. In the conference tournament alone, Mols recorded seven total saves with four goals against.
Kentucky fell in the semifinal round of the Sen Belt Conference Tournament and awaits its postseason fate which will be announced this afternoon during the NCAA Selection Show at 1 p.m. EST. Fans can tune in live by clicking here.
For the latest on Kentucky Men's Soccer, follow @UKMensSoccer on X, Facebook and Instagram, as well as on the web at UKAthletics.com.