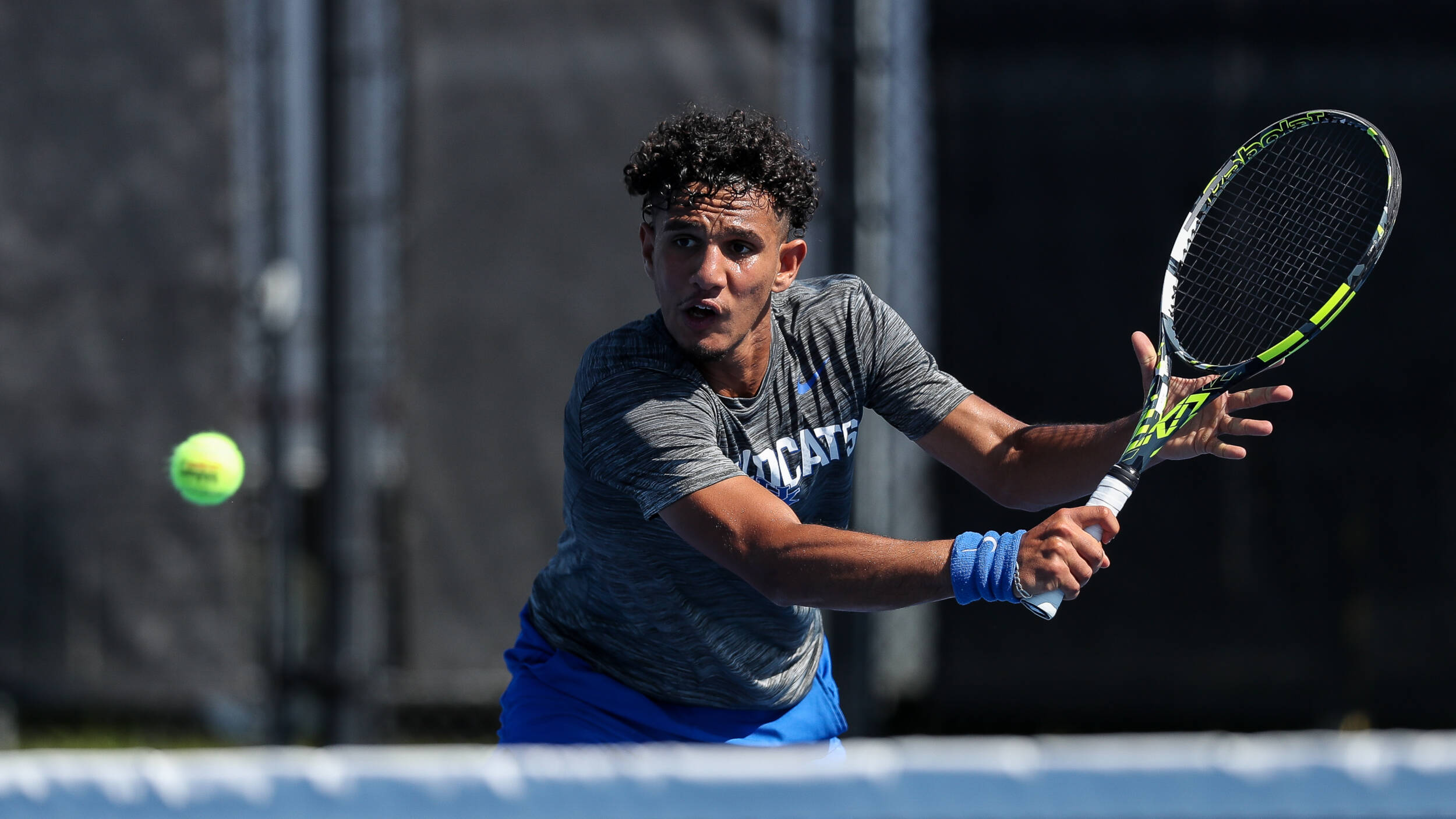 November 10, 2023 - 02:53 PM
Taha Baadi Elected Men's Tennis Captain
LEXINGTON, Ky. – Kentucky men's tennis and head coach Cedric Kauffmann have announced Taha Baadi as a team captain ahead of the 2024 spring season. Baadi joins teammate Tate Sandman as captains on the defending SEC Tournament Champions.
"Taha has clearly emerged as one of the leaders of our group," Kauffmann said. "He brings it every day and pushes his teammates to be better on and off the court. He is a tremendous representation of what Kentucky is all about and is a joy to be around. We have the utmost confidence in Taha to serve as one of our captains this season."
"Taha is a special person who sets the standards with his consistency, work ethic and drive," Associate Head Coach, Matthew Gordon, said. "He has the ability to bring up others with him and has the mentality needed to be a great leader."
A fifth-year transfer from Wake Forest, Baadi is currently in his second year with the Wildcats in 2023-24. The Montreal native was named All-SEC Second Team in 2023 after posting a spring singles record of 19-8, primarily at the fourth position. Baadi led the team with eight clinches last season, including two during Kentucky's NCAA Tournament run to the national quarterfinals. He also held down the No. 1 doubles spot for the Cats alongside Alafia Ayeni, playing 20 matches on the top court. Baadi was named SEC Athlete of the Week on Feb. 8, 2023, after securing the clinching victory in the Wildcats' 4-3 upset over No. 1 Virginia.
"I am incredibly proud and honored to be named captain of one of the best teams in the country," Baadi said. "I am fully committed to preserving the Kentucky blue culture that our campus takes so much pride in. The love and support from my team and this school has been truly humbling. I am grateful for all that this school has given me and I can only give it my all in return."
For the latest on UK Men's Tennis, follow the Wildcats on X and Instagram at @UKMensTennis.