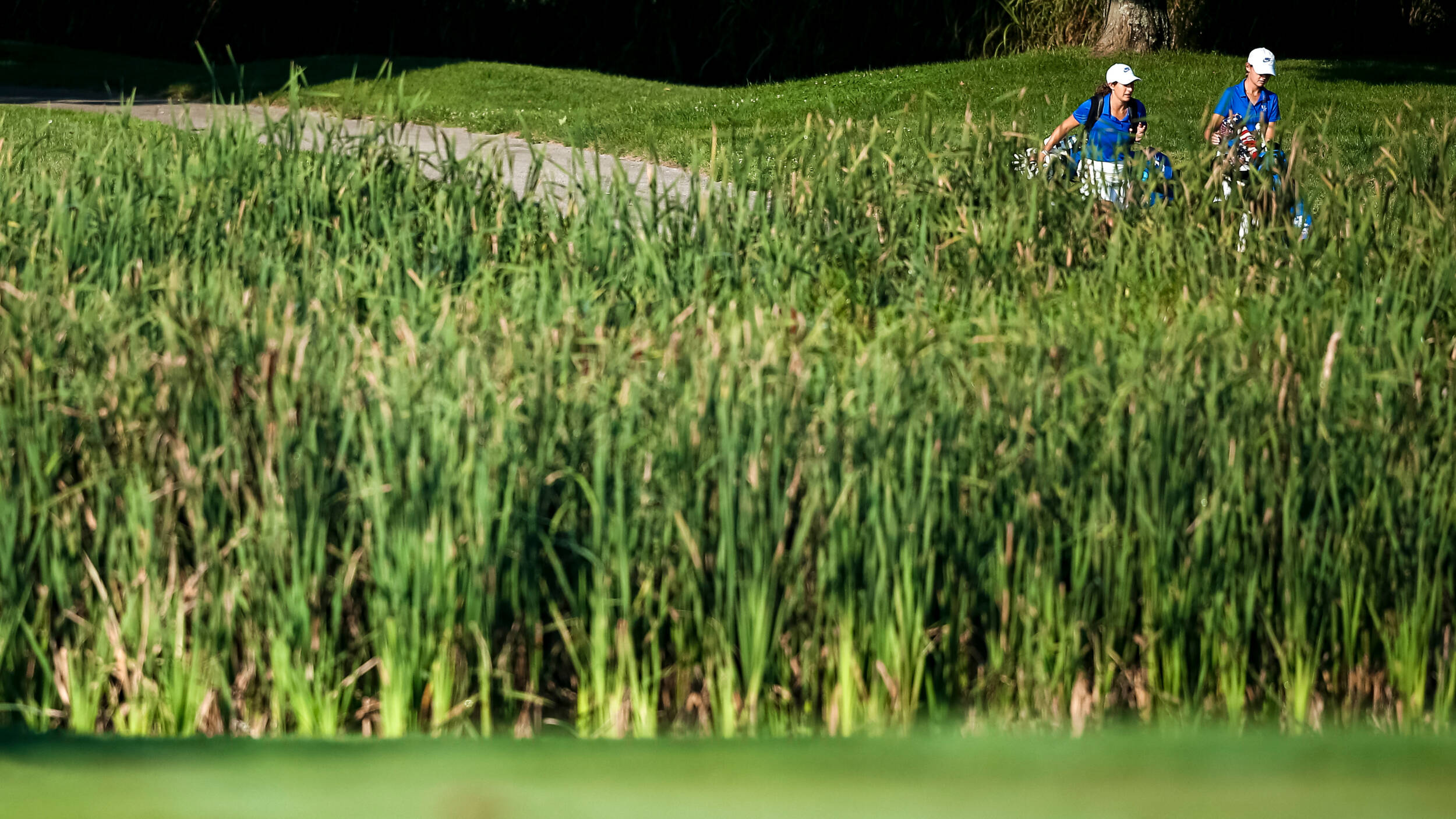 November 10, 2023 - 09:32 PM
Kentucky Women's Golf Signs Karlie Campbell Friday
LEXINGTON, Ky. – The University of Kentucky women's golf program completed its class of 2024 on Friday, adding Karlie Campbell to the mix, it was announced by head coach Golda Borst.
Kentucky's five signees from the early signing period include:
Karlie Campbell (Ethridge, Tenn.)
A. Carter (Lexington, Ky.)
Anastasia Hekkonen (Helsinki, Finland)
Elin Pudas Remler (Gothenburg, Sweden)
Raleygh Simpson (Kerrville, Texas)
"We have a really strong class coming in next fall, and it's a group that we are very proud of," Borst said. "It's a diverse group of players from near and far, who all bring something different to our team. I think Big Blue Nation will love what they all bring to the table. We have big shoes to fill within the Kentucky women's golf program in the years to come, and I know that these players, along with our returners next season, are ready for that task and more!"
Karlie Campbell
Karlie Campbell, an Ethridge, Tennessee, native, is a five-year letterwinner on the Summertown golf team (2019-2023). Each year, she has helped her high school to peak success, hauling in five straight Tennessee State Championships. From 2019 to 2022, she also earned runner-up at the state championship. As a senior in 2023, Campbell was crowned the individual champion.
Beyond high school, she also has spent time on the Sneds Tour, American Junior Golf Association, MidSouth Golf Series and Hurricane Junior Tour. In 2023, she topped the leaderboard at the Send Tour Elite at Mossy Oak, Tennessee PGA Section Junior Championship and the Tennessee Girls Junior Amateur Championship. The Wildcat also rallied runner-up at the HIGT Spring College Prep Series at the UK Club, tied for third place at the Golf Capital of Tennessee Women's Open and fifth place at the AJGA-Huntsville.org Junior Championship.
Other wins in her career include the MidSouth Tournament at Saddle Creek (2022), MidSouth Tournament at Tim's Ford (2022), Sneds Tour Masters Tournament at Grasslands (2022), Sneds Tour Masters at Old Natchez (2022), MidSouth Tour Championship at Towhee (2022), Sneds Tour Tournament of Champions (2021), Sneds Tour Masters Tournament at Harrison Bay (2021) and Sneds Tour Masters Tournament at Willow Creek (2021).
Borst on Campbell:
"Karlie is another strong addition to our freshman class and our program. I am confident that she will come in and have an immediate impact in our program, both on and off the course. She is a natural leader, and we are thrilled she chose to become a Wildcat!"