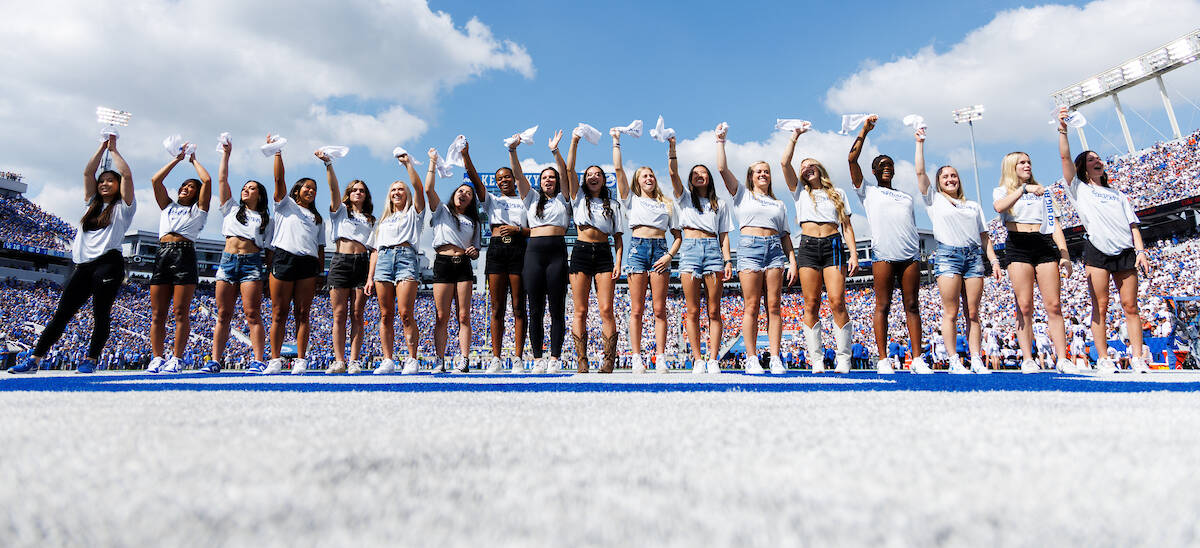 November 10, 2023 - 02:07 PM
Gymnastics Signs Four New Wildcats on National Signing Day
LEXINGTON, Ky. – Kentucky gymnastics added four new Wildcats for the 2025 season this week on National Signing Day. New signees include Chesney Bennett, Ryan Noonan, Abby Bednar and Carly Busch.
Chesney Bennett
An incoming freshman from Charleston, S.C., Chesney Bennett comes from the Gymnastics Academy of Charleston. She has been doing gymnastics since the age of four and knew by nine years old she wanted to compete on the collegiate level. Through intense training and hard work, she achieved her goal. In 2020, she began competing Level 10 and was named a state champion on vault, bars, beam, and floor, as well as a state champion all-around winner. In 2022, she became a national champion on the floor exercise. Outside of gymnastics, Chesney enjoys numerous activities at Bishop Edward High School which include National Honor Society, Random Acts of Kindness Club, Student Board, and the Mental Health Awareness Club. She also swims on her local neighborhood's swim team.
Ryan Noonan
Ryan Noonan joins Team 51 from Del Mar, Calif. where she competes for TRC Gymnastics and attends Santa Fe Christian School. She began taking gymnastics classes at the age of three because she had so much energy and it was a great way for her to use it. After that, she fell in love with the sport and began competing and working toward her collegiate goals. Ryan is a national qualifier and chose Kentucky because of the amazing staff and team culture. She plans on double majoring in Finance and Accounting. Ryan cannot wait to step foot in Lexington and is excited to be a Wildcat.
Abby Bednar
Hailing from Waxhaw, N.C., Abby Bednar joins the incoming freshman class from Everest Gymnastics. She also attends North Carolina Cyber Academy. Since beginning gymnastics at the age of four, Abby has qualified for national competition four times and was a 2021 Nastia Liukin Cup qualifier. She chose Kentucky because of the team culture and the amazing coaching staff. She also chose to be a Wildcat for the outstanding athletic and academic opportunities as she plans to major in Human Health Sciences.
Carly Busch
Originally from St. Louis, Mo., Carly Busch joins the Wildcat Family from Nernix Hall High School and Team Central Gymnastics. At the age of five, Carly constantly climbed on furniture and had a lot of energy, so her mother enrolled her and her sister in gymnastics classes. She is a national qualifier and knew Kentucky was the right fit for her as soon as she stepped on campus. She felt right at home and was welcomed from the start by the staff and her future teammates.
For the latest on the Kentucky gymnastics team, follow @UKGymnastics on Twitter, Facebook and Instagram, as well as on the web at UKAthletics.com.