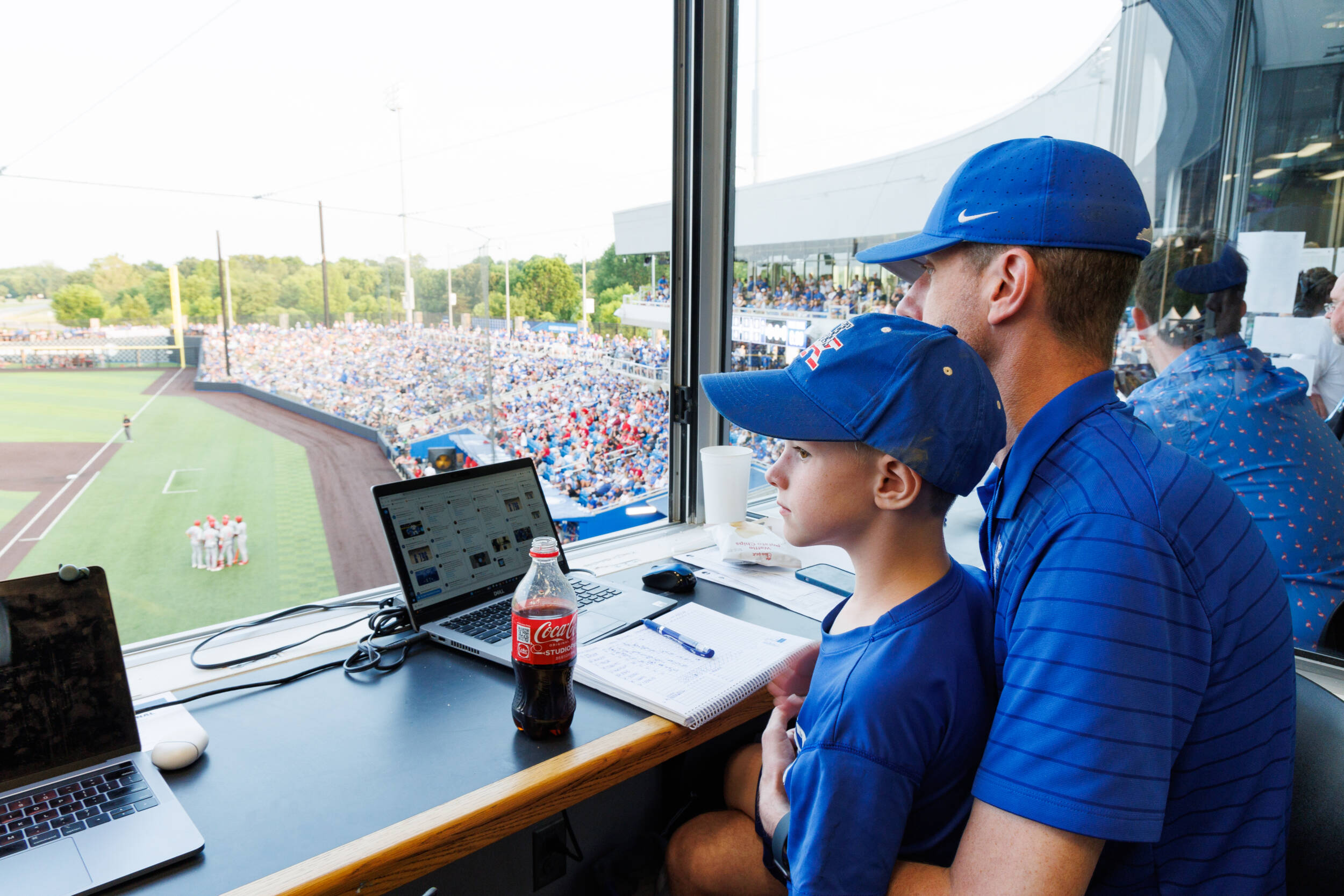 LEXINGTON, Ky. – Longtime Kentucky baseball publicist, Matt May, UK's associate director of athletics communications and public relations, has been named the president of the National Collegiate Baseball Writers Association for 2024, it was announced.
May moves into the NCBWA President role after previously serving a tenure on the NCBWA Board of Directors and as the Vice President in 2023.
A native of Lexington, Ky., May has been the primary baseball publicist since the 2017 season and has worked for UK Athletics Communications and Public Relations since Sept. of 2016. He has promoted two of the best seasons in Kentucky baseball history, the 2017 and 2022 NCAA Lexington Regional Champions. He helped promote the first national Senior CLASS Award winner in school history and helped the Wildcats to two honorees in seven years.
May also works as the secondary contact for Kentucky's nationally prominent football program, assisting UK publicist legends Tony Neely and Susan Lax in the promotion of the Wildcats.
May joined the UK staff after three years as the media relations manager for the Keeneland Association. Before joining Keeneland, May was the beat writer and columnist for The Cats' Pause and CatsPause.com from Nov. of 2001 to Aug. of 2013, serving as the lead UK reporter for football, men's and women's basketball and baseball.
May is also a board member for the Stroke Care Network Advisory Committee.
A 2000 graduate of UK with a journalism degree, Matt and his wife Carmen have sons Max and Miles, and daughter Chloe.