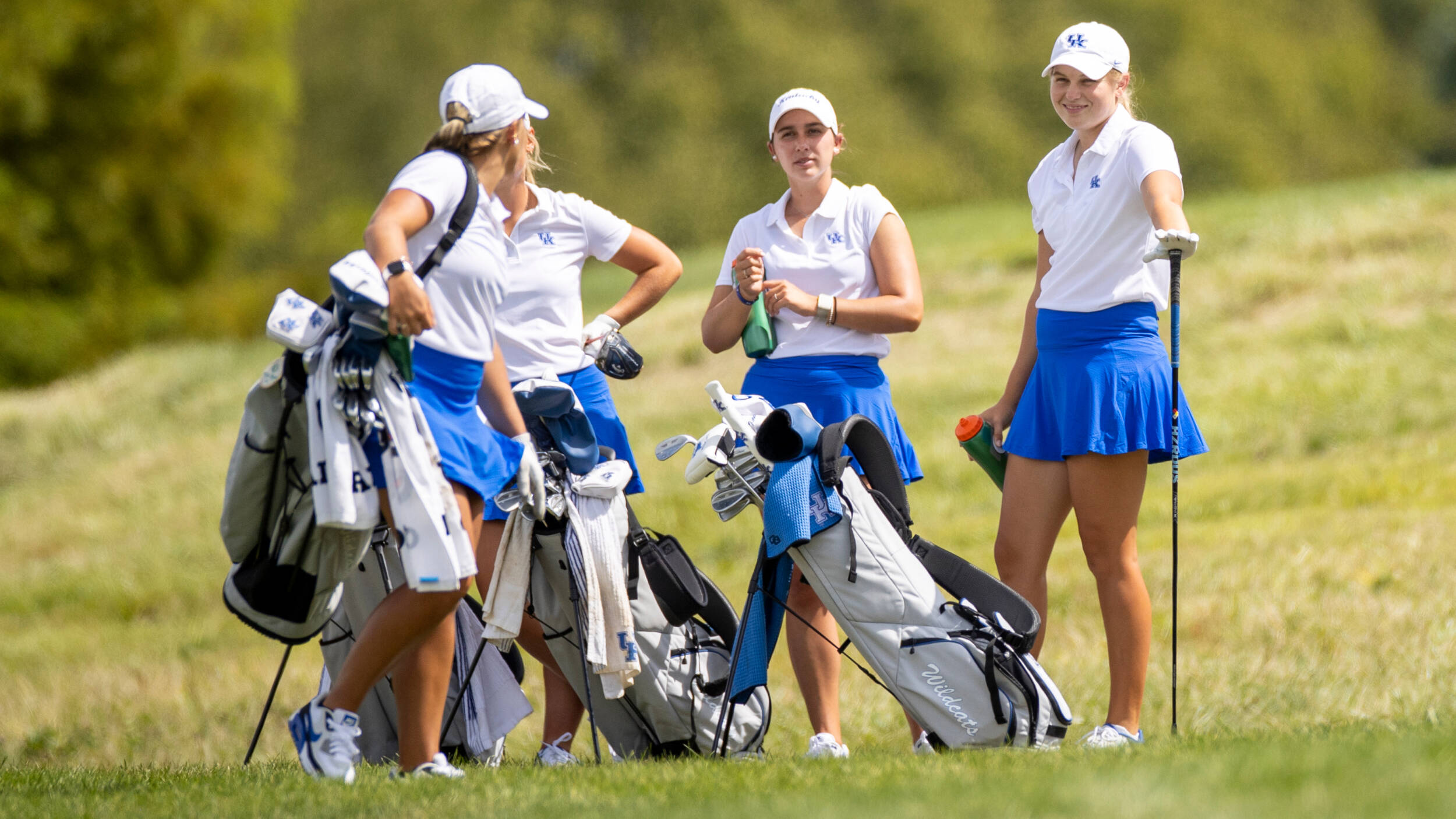 November 9, 2023 - 05:20 PM
Kentucky Women's Golf Signs Anastasia Hekkonen Thursday
LEXINGTON, Ky. – The University of Kentucky women's golf program has added Anastasia Hekkonen to its incoming class, it was announced by head coach Golda Borst on Thursday. Hekkonen of Helsinki, Finland, will join C.A. Carter of Lexington, Kentucky, Elin Pudas Remler of Gothenburg, Sweden, and Raleygh Simpson of Kerrville, Texas, who all signed Wednesday, on campus in Fall 2024.
The Wildcats are expected to announce an additional signee in the days to come.
"We have a really strong class coming in next fall, and it's a group that we are very proud of," Borst said. "It's a diverse group of players from near and far, who all bring something different to our team. I think Big Blue Nation will love what they all bring to the table. We have big shoes to fill within the Kentucky women's golf program in the years to come, and I know that these players, along with our returners next season, are ready for that task and more!"
Anastasia Hekkonen
Anastasia Hekkonen, a Helsinki, Finland, native, attends Loretto School in Edinburgh, Scotland, where she is a three-year letterwinner on its golf team. There, she helped her team to a recent win at the 2023 HMC Foursomes Regional Championship. She also snagged the 2023 Swift Tour School Championship individual title. Described as a leader on and off the golf course, Hekkonen was named the 2023 co-captain of Loretto Golf Academy.
The Wildcat also played on the Junior Solheim Cup circuit, Finnish Tour and Finnish Junior Tour. She rallied numerous top finishes on those circuits, including winning a Finnish Junior Golf Tour event, a Finnish PGA Golf Tour event and the Finnish International Junior U16 Championship, all of which came in 2022. For those accomplishments, she was named the Finnish Junior Amateur Ranking winner and the Girl Junior of the Year winner, by the Finnish Golf Managers Association, at the end of 2022. This year, she came in ninth place at the 2023 R&A Girls Amateur Championship.
Borst on Hekkonen:
"We are adding another great player to our already strong class next fall in Anastasia. She brings a great deal of international experience, along with Elin, and she knows what it's like to play for a team in having represented Finland at the highest of levels! We're excited about her and what she will bring as a teammate. I know she'll have an immediate impact on our program."