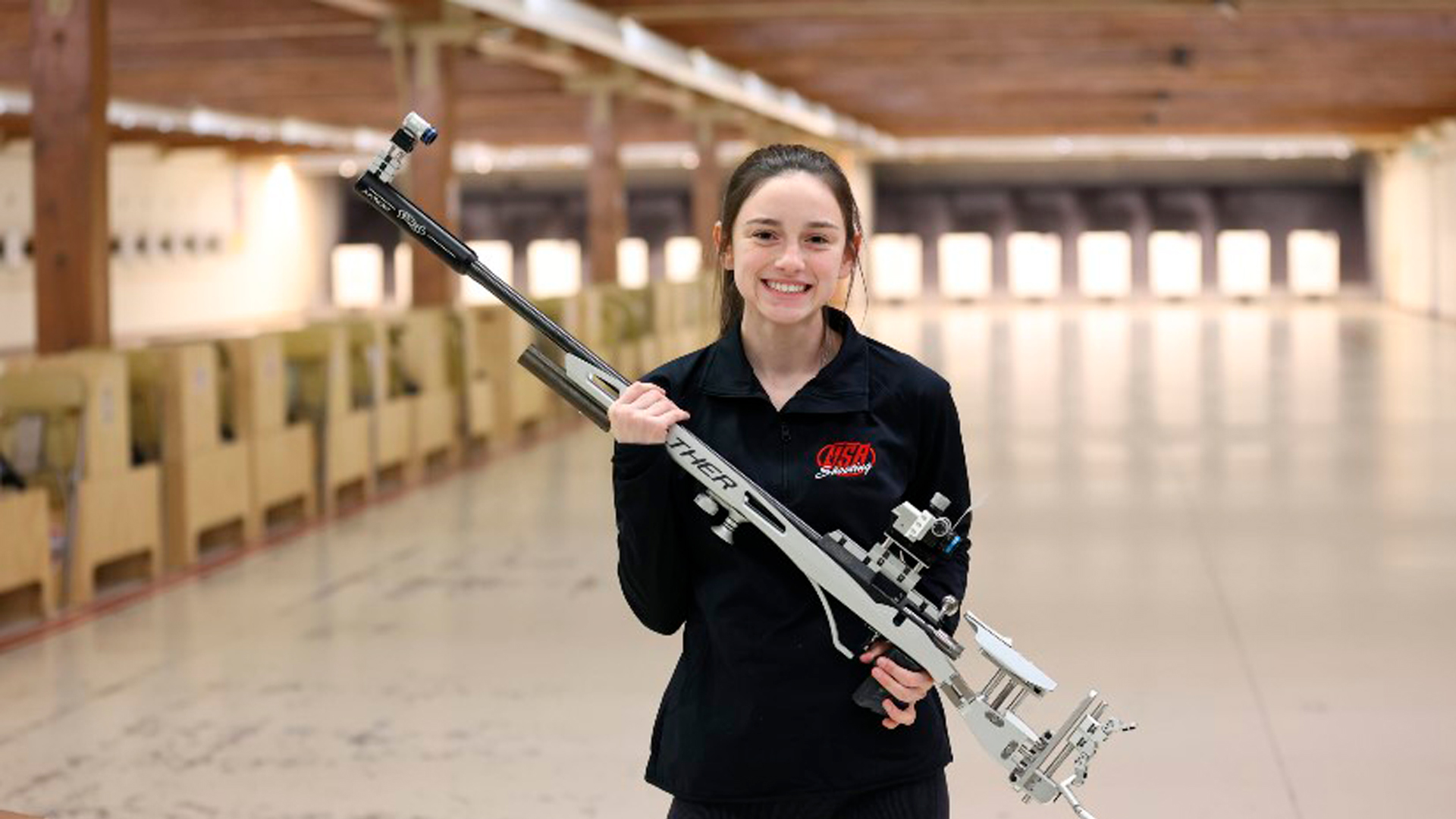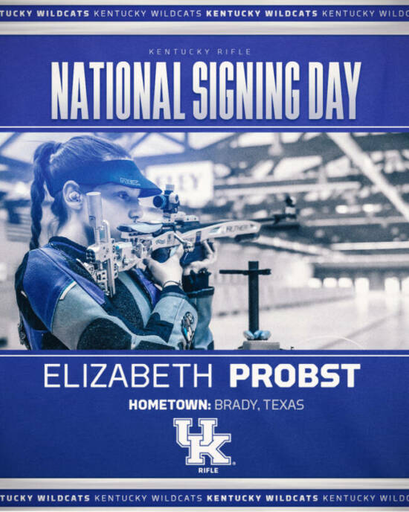 LEXINGTON, Ky. – One of the most accomplished junior shooters in the nation is going to call Lexington, Kentucky, home soon as Elizabeth Probst from Brady, Texas has signed her National Letter of Intent to compete at the University of Kentucky.
Probst will come to Lexington with a strong list of accomplishments both nationally and internationally. She will officially begin competition for the Wildcats in the fall of 2024. Probst comes to Lexington from Brady, Texas, where she attends Brady High School. Competitively, she is a member of the Texas Hill Country Shooting team.
"Coach Papasodora and I are very excited to welcome Elizabeth to Big Blue Nation," UK head coach Harry Mullins said. "Elizabeth is not only a skilled shooter, but a great person and teammate. She is going to be the perfect fit for our program. She has a strong work ethic, and we know the best is ahead of her here at Kentucky."
Probst's most recent accomplishment was a big one as she earned gold at USA Shooting's 2023 National Junior Olympic Shooting Championships in women's smallbore. She was one of 118 athletes in the competition, qualifying for the eight-person final with a strong qualifying score before an impressive final performance to earn gold.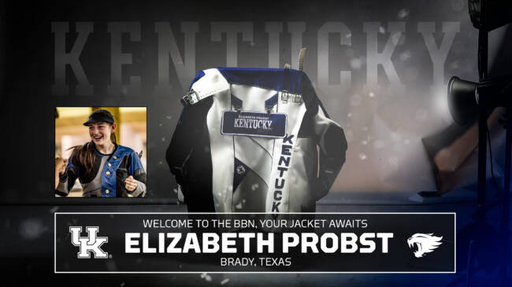 Her victory at the event led her to being named to the USA Shooting team that participated at the 2023 ISSF Junior World Championships in Changwon, Korea. She performed well at that international competition, finishing seventh in women's 50m rifle three-position and 12 in women's 50m rifle prone. Her strong performances powered the USA Shooting team to finish third overall.
Probst began shooting in fourth grade with a local 4-H club. The first competition she ever shot in was a USA Shooting Winter Air Gun Championships two years after she picked up the sport. Probst made her international debut at the 2022 International Shooting Sports Federation (ISSF) Junior World Championships in Cairo, Egypt. She finished 25th in the world at that competition in women's 50m rifle three-position and 35th in women's 50m rifle prone.
In 2021-22, Probst was named a ELEY High School All-American in both smallbore and air rifle. The ELEY High School All-American program highlights the academic and athletics achievements of the top 10 high school air rifle and smallbore shooters in the United States. In 2021, Probst along with current Wildcats Braden Peiser helped the Texas Hill Country Shooting Team win the Junior National Air Rifle Championship.
For more information on the Kentucky rifle team, visit UKathletics.com or follow UKRifle on Twitter, Instagram and Facebook.