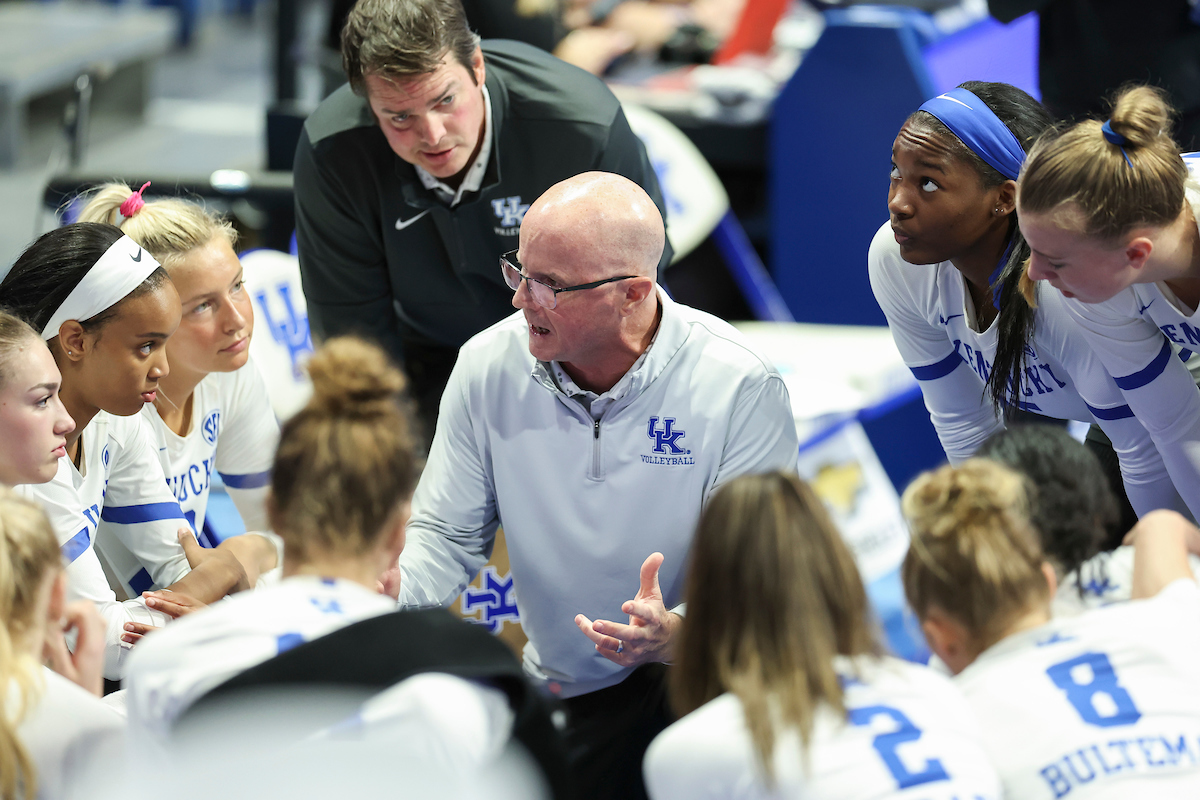 November 8, 2023 - 08:11 PM
Kentucky Volleyball Announces Two NLI Signees Wednesday
LEXINGTON, Ky. – The Kentucky Volleyball program and 19th-year head coach Craig Skinner announced the valid National Letter of Intents of two signees Wednesday afternoon.
Hannah Benjamin from Atlanta, Georgia and Asia Thigpen from Pittsboro, North Carolina are now both officially Kentucky Wildcat volleyball players having signed valid NLI's Wednesday.
"These two in our 2024 signing class are students, people and ballers! Asia and Hannah care a ton about excelling in the classroom, and at the same time are fierce competitors. Their baller abilities combined with their explosiveness will immediately elevate the play in our gym" – Craig Skinner
Asia Thigpen
Outside Hitter / Libero
5'11" – Pittsboro, North Carolina
Asia Thigpen joins the Wildcats as a 5'11" outside hitter and libero from Pittsboro, North Carolina. She has received many individual accolades in her career, including being named First Team All-State, conference MVP and was the No. 1 ranked recruit from the state of North Carolina according to PrepVolleyball. She played at both Northwood High School and Green Level High School, both in North Carolina.
Thigpen called Kentucky her dream school and has athletic genes in her family, as her father, Tommy, serves as the co-defensive coordinator and inside linebackers coach for the University of North Carolina football team.
"Asia is a fierce competitor with an enormous appetite to compete and play the game. She is always willing to come before practice, stay after, and be a great role model for younger players in her club. She has always been a leader and wants to play this game at the highest level. Asia will put her energy into being a libero at Kentucky. Adding her fire and intensity will be a great addition to Kentucky volleyball and we can't wait to coach her!" – Craig Skinner, UK head coach
Hannah Benjamin
Outside Hitter
6'1" – Atlanta, Georgia
A member of high-profile volleyball club, A5, outside hitter Hannah Benjamin joins the Kentucky Volleyball program as one of the most decorated arms in this 2024 class. Benjamin has vast experience at the highest level, including playing for USA Volleyball at the youth level where she consistently showed her offensive prowess. Benjamin hit .497 in her junior and senior years of high school combined in just over 100 sets played with a 61 percent termination rate.
Benjamin is ranked No. 9 nationally with a .504 hitting percentage in high school action this season, with that hitting percentage also holding as the pole position for the state of Georgia as she plays for Fideles Christian School.
"Hannah is an elite attacker with amazing athleticism and power. She has impressed us for years with her desire to compete and improve at all times. She is all about the team and willing to do whatever it takes to have the best chance to be successful. Her ability to ball control is a huge compliment to her ability to score at the net with her lethal arm and block! Hannah embodies what we look for as a human being and will be an amazing addition to the program." – Craig Skinner, UK head coach
Kentucky's 2023 season continues Wednesday at 7:30 p.m. ET with a top-25 showdown against No. 24 Auburn at Neville Arena. The match will be shown live on SEC Network+ and the ESPN app from The Plains.
Kentucky Volleyball in Rupp Arena

UK Athletics announced earlier this spring that Rupp Arena at Central Bank Center will serve as the primary home venue for the Kentucky gymnastics, volleyball and women's basketball teams for the 2023-24 season while Memorial Coliseum undergoes an $82 million renovation.

For the latest on UK Volleyball, follow the Wildcats on Twitter and Instagram at @KentuckyVB.