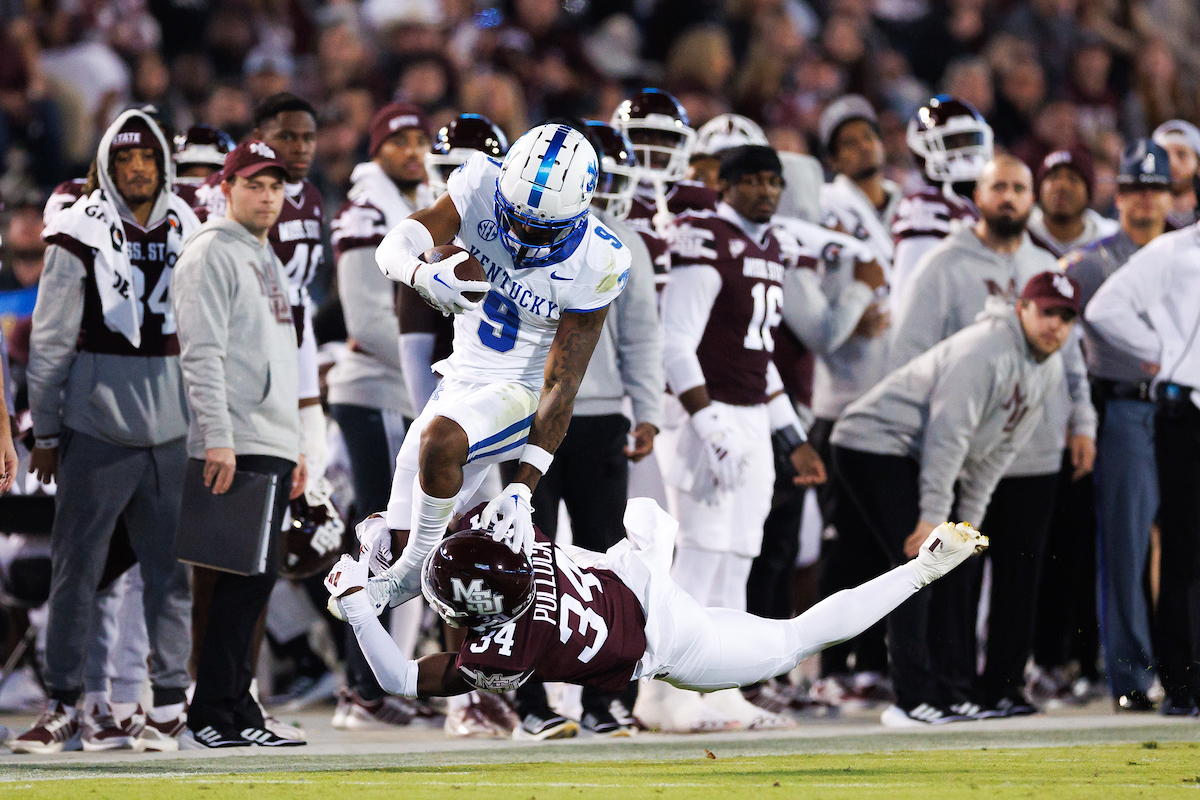 Many times in athletics, a team only gets one chance to make a big impression. A few weeks back, Kentucky found itself nationally ranked and with a big opportunity, facing top-ranked Georgia in Athens. But the Cats struggled in that contest and came up short.
Now, the Cats find themselves in position, once again, to take on one of the nation's best teams as No. 8 Alabama comes to Kroger Field on Saturday. Offensive coordinator Liam Coen noticed a different tone in Kentucky's practice on Tuesday.
"I do. I think that the way the guys came out today was (with) a great mindset and mentality in practice," Coen said. "There was no lollygagging, the energy was high. It was pretty crisp in a lot of ways. I think the guys do feel that way. I think there's a sense that we want to prove and show that we can execute better than we did against an elite defense like Georgia."
UK Quarterback Devin Leary agreed with Coen.
"I think it's another opportunity for us to get better, for us to go against a really good, executing, sound defense," Leary said. "For us, it's about doing what we're supposed to do."
Wide receiver Tayvion Robinson knows how important this week of practice will be leading up to Saturday's game.
"It's another opportunity to get out there and play against a really good team, a really good defense," Robinson said. "This week of preparation is really important."
What the Cats learned against Georgia will be important for UK to remember this week, according to Leary.
"We learned against Georgia that beating yourselves and having to play catch up in games like this just makes it that much more difficult," Leary said. "So, for us, being able to take that off the film and carry it over into this week is going to prepare us even more."
Coen knows that playing a Nick Saban-coached defense will be a challenge for him as a play caller.
"It's definitely a challenge because you don't know how many times you can go to the well on something throughout the game," Coen said. "You have to run the same type of plays that you want to run each week but maybe out of different formations to give them a different look. They have very smart football players and obviously very well coached."
As for coaching against a Saban-type team, Coen looks at an SEC East rival that is very comparable.
"You look at, coaching against Georgia and Kirby Smart," Coen said. "Very similar structure but it's the way that they play. They strain, they shed blocks, they play the game in a way that you respect. There's a tremendous respect level that I have for him (Saban) and their staff."
The Cats are getting their second chance to face an elite team this week. Learning from the Georgia game could be key to playing better this weekend against Alabama.