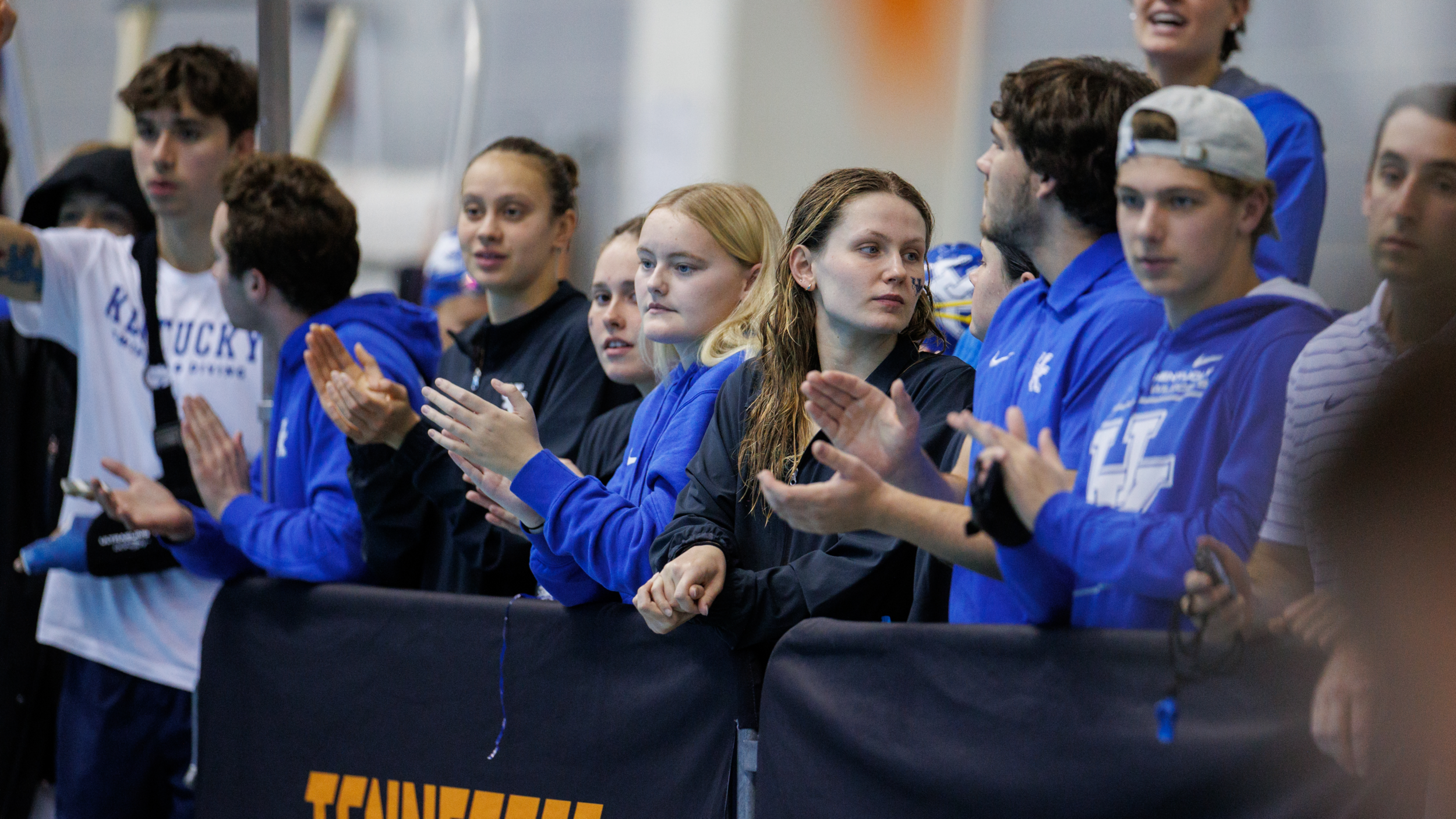 November 3, 2023 - 03:32 PM
Wildcats Wrap Up Tri-Meet vs. Tennessee, Florida
KNOXVILLE, Tenn. – Podium finishes from Ryan Merani, Caroline Benda and Kristy Pfaff highlighted Friday's tri-meet for No. 19/25 Kentucky swimming & diving, as the Wildcats competed against No. 3/7 Florida and No. 6/6 Tennessee inside the Allan Jones Aquatic Center.
On the men's side, Kentucky was defeated by Tennessee, 238-60, and Florida, 239-58. Final tallies on the women's side finished, 228-72, in favor of Tennessee, and 241-59, to Florida.
Wildcat sophomore Ryan Merani had a strong showing for UK, picking up the team's first NCAA "B Standard" time of the season with his 1:45.35 in the men's 200 butterfly. Merani finished second in the 200 fly and added a third place showing in the 200 IM with a time of 1:49.60.
Other podium finishes for Kentucky included freshman diver, Kristy Pfaff, who took third in the women's three-meter springboard with a new career best score of 292.90, and Caroline Benda, who was third in the 1000 freestyle, touching the wall in 9:58.29.
Kentucky will return to Knoxville, Nov. 15-17, for the Tennessee Invite right back inside the Allan Jones Aquatic Center.
Kentucky NCAA B Standards:
Ryan Merani: 200 Butterfly (1:45.35)
For the latest on UK Swim & Dive, follow the Wildcats on X and Instagram at @UKSwimDive, and on Facebook at Kentucky Swimming and Diving.