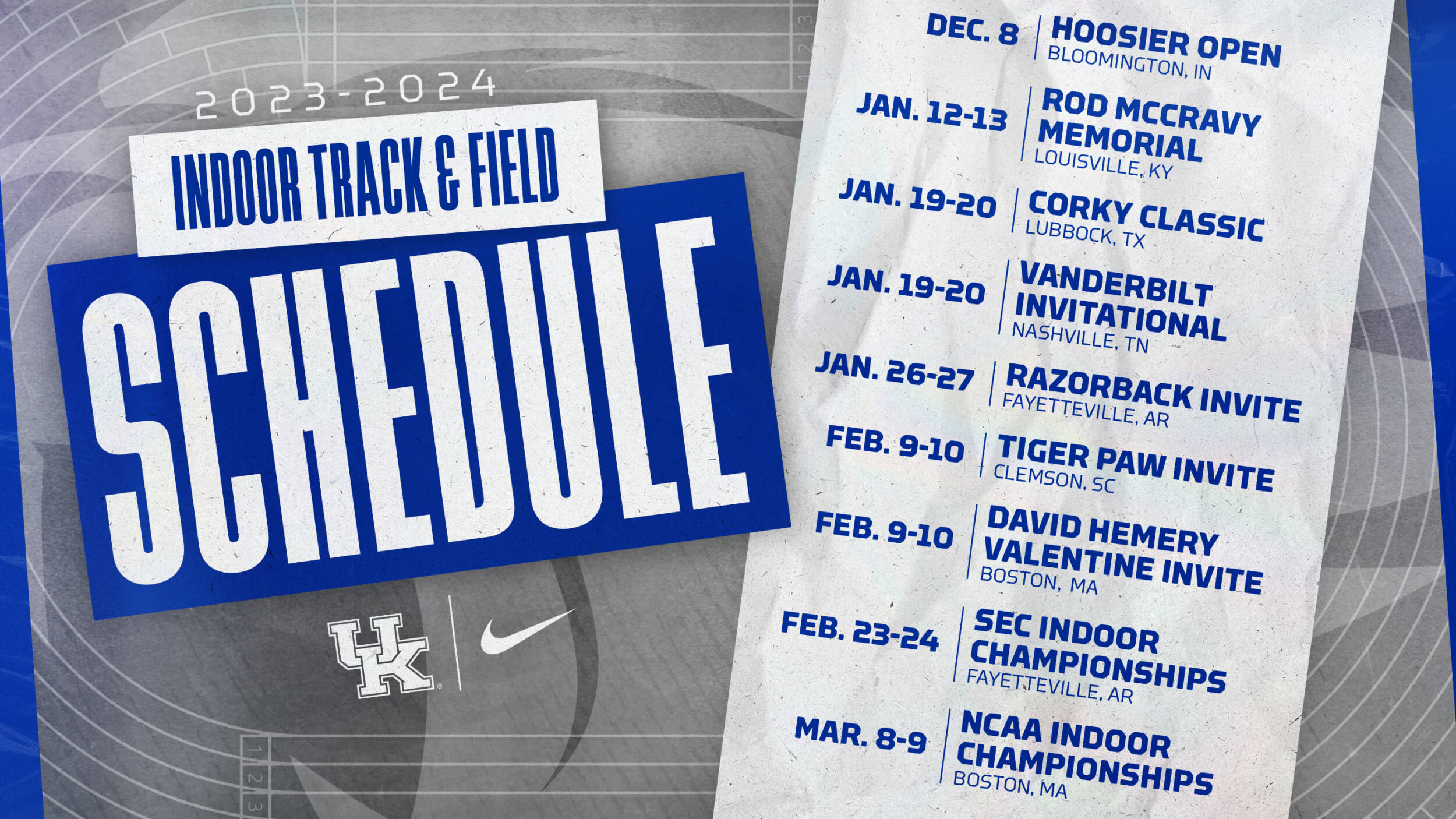 November 3, 2023 - 11:57 AM
Track & Field Releases 2023-24 Indoor Schedule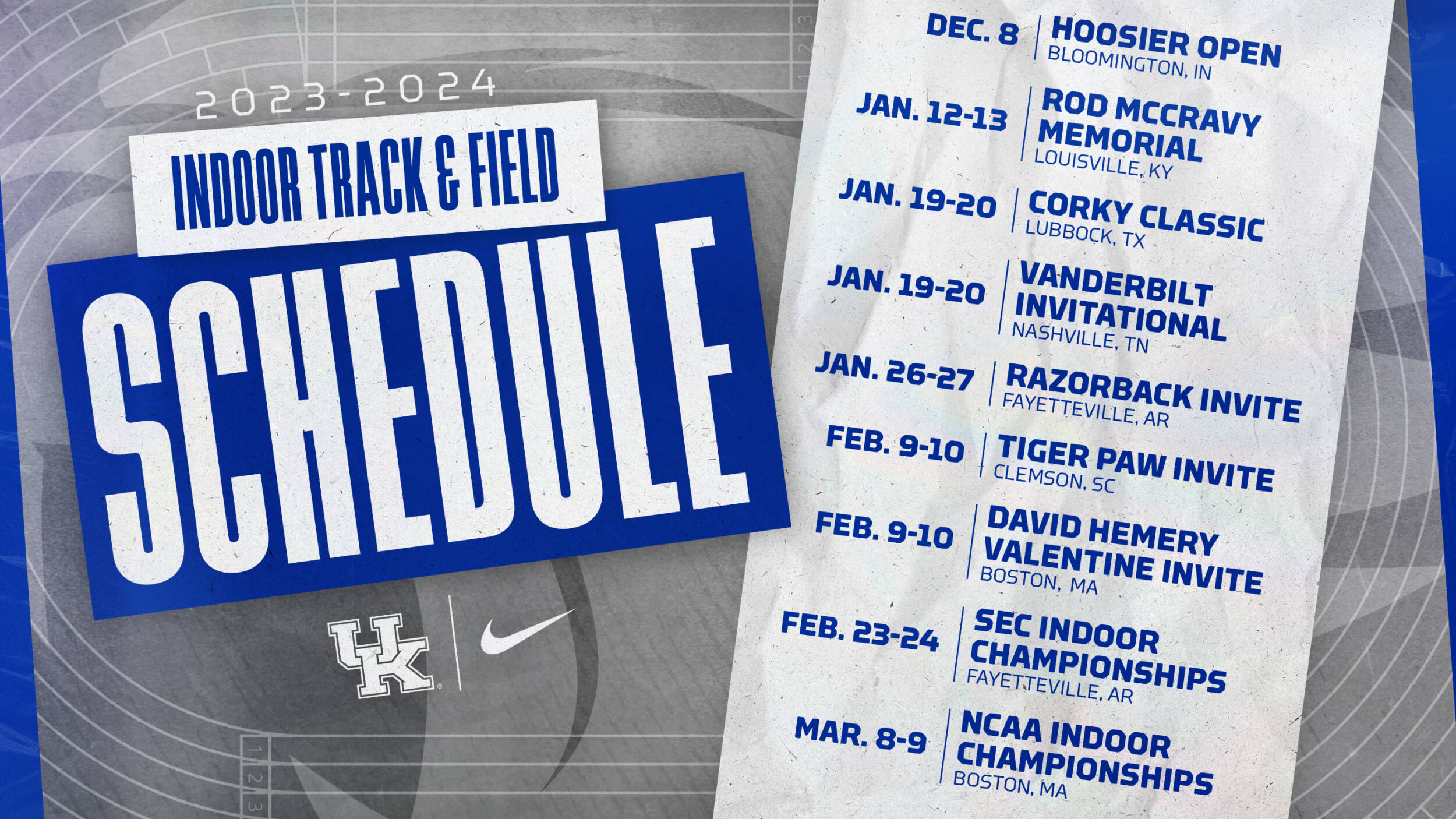 LEXINGTON, Ky. — The University of Kentucky track and field program has revealed its 2023-24 indoor season schedule, consisting of seven regular-season meets and two postseason meets.
The schedule is highlighted by UKTF hosting the Rod McCravy Memorial Invite at the Norton Center in Louisville, Kentucky this January.
Men's and women's track and field will open the season with a single-day Early Bird Meet in Bloomington, Indiana hosted by Indiana University on December 8.
UKTF's first out-of-state meet will be both the Corky Classic hosted by Texas Tech in Lubbock, Texas, and the Vanderbilt Invitational hosted by Vanderbilt University in Nashville, Tennessee on January 19-20. The team will split the squads sending the distance and throws squads to Vanderbilt and the rest of the team to Texas.
The Wildcats will continue the regular season with the first of two trips to Fayetteville, Arkansas for the Razorback Invite hosted by the University of Arkansas on January 26-27.
UKTF will once again split the squad on the weekend of February 9-10 sending the distance squad to the David Hemery Valentine Invite in Boston, Massachusetts hosted by Boston University while the rest of the team will go to the Tiger Paw Invite hosted by Clemson University.
UKTF will begin their postseason at the SEC Championships, returning to Fayetteville, Arkansas, February 23-24. The Wildcats finished seventh (men and women) at last year's indoor SECs.
The NCAA Indoor Championships will take place in Boston, Massachusetts from March 8-9, two weeks after the SEC Championships. The Wildcats concluded the NCAAs with a women's team finish of 17th and a men's team finish of 19th last year.
Follow Kentucky Cross Country on Facebook, Instagram, X, and UKathletics.com.