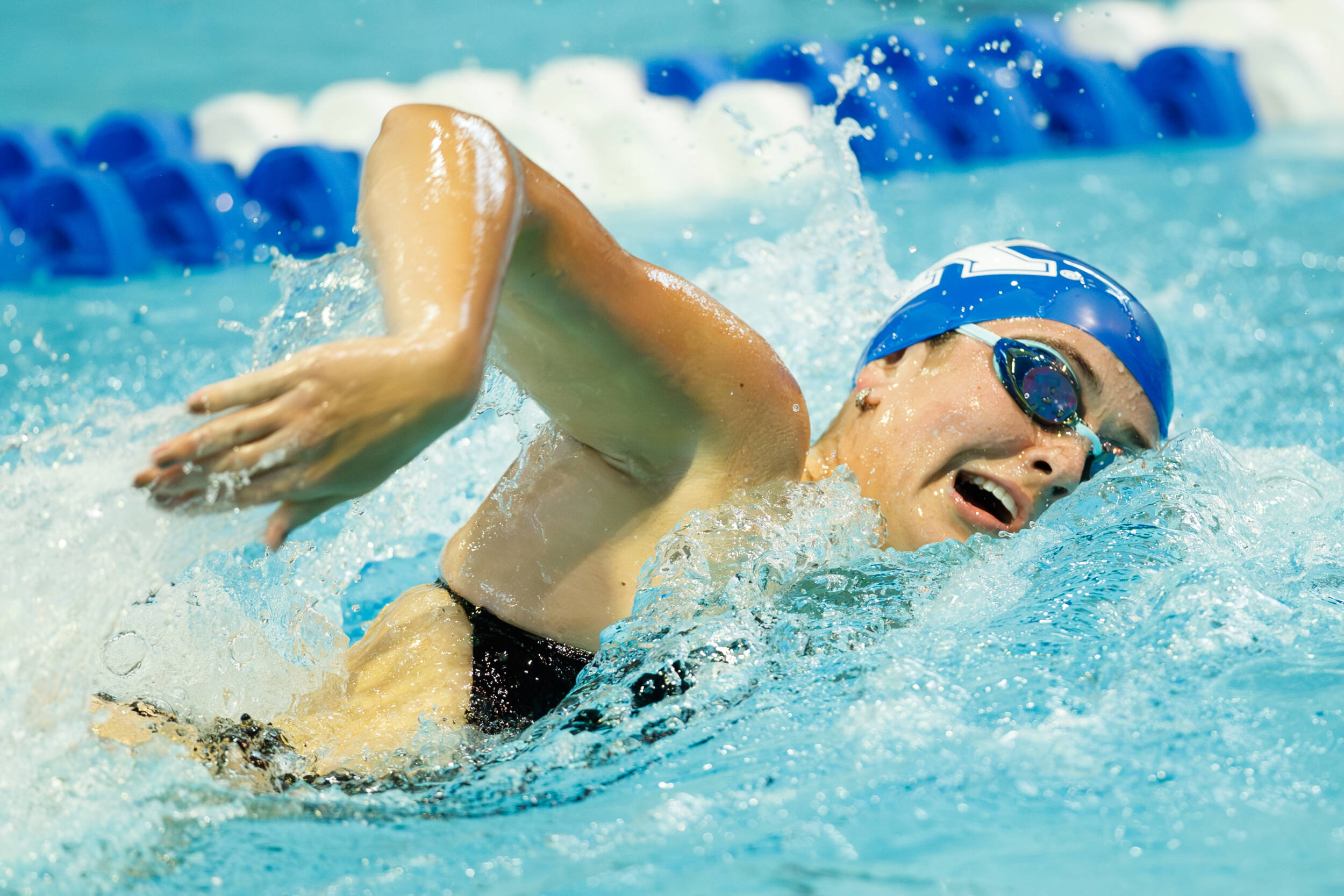 November 2, 2023 - 12:24 PM
Swimming & Diving Travels for Tri-Meet with Tennessee/Florida
KNOXVILLE, Tenn. – No. 19/25 Kentucky swimming & diving will take on some top-notch competition when the Wildcats head to the Alan Jones Aquatic Center for a tri-meet with No. 6/6 Tennessee and No. 3/7 Florida this Friday.
The action will begin at 11 a.m. with admission free for the public. UT's clear bag policy will be in effect.
Those unable to attend can stream the action live on SECN+, or follow along with live results on the Meet Mobile App.
Kentucky enters with a 1-2 dual meet record on the women's side, and an 0-1 mark for the men. UK's women come in at No. 19 in the CSCAA rankings, while the men are ranked No. 25.
Tennessee enters Friday's meet ranked No. 6 in the nation on both the men's and women's sides. The Volunteer women are 1-1 in duals with a win over Louisville and a loss to Texas A&M. The men, meanwhile, have lost both their duals this season to the Cardinals and the Aggies.
The Florida Gators are the No. 3 ranked men's team in the country and No. 7 in the CSCAA women's poll. UF has started the season with a combined 4-1 record (2-0 men, 2-1, women). The men have back-to-back wins against No. 15 Virginia and No. 9 Georgia. The women defeated Vanderbilt and No. 13 Georgia, while falling to No. 1 Virginia.
Friday's meet will feature the top three schools from the 2023 SEC Women's Swimming & Diving Championships. Florida's women took first at the conference championships last season with 1,255 points, followed by Tennessee at 950.0 and Kentucky at 946. The Gators also picked up the victory on the men's side with a point total of 1,488.5, while Tennessee took third (1,035.5) and Kentucky eighth (514).
Event Schedule:
200 Medley Relay
1000 Free
Men's 3M/Women's 1M
200 Free
100 Back
100 Breast
200 Fly
50 Free
20 Minute Break
100 Free
200 Back
Men's 1M/Women's 3M
200 Breast
500 Free
100 Fly
20 Minute Break
200 IM
400 Free Relay
For the latest on UK Swim & Dive, follow the Wildcats on X and Instagram at @UKSwimDive, and on Facebook at Kentucky Swimming and Diving.