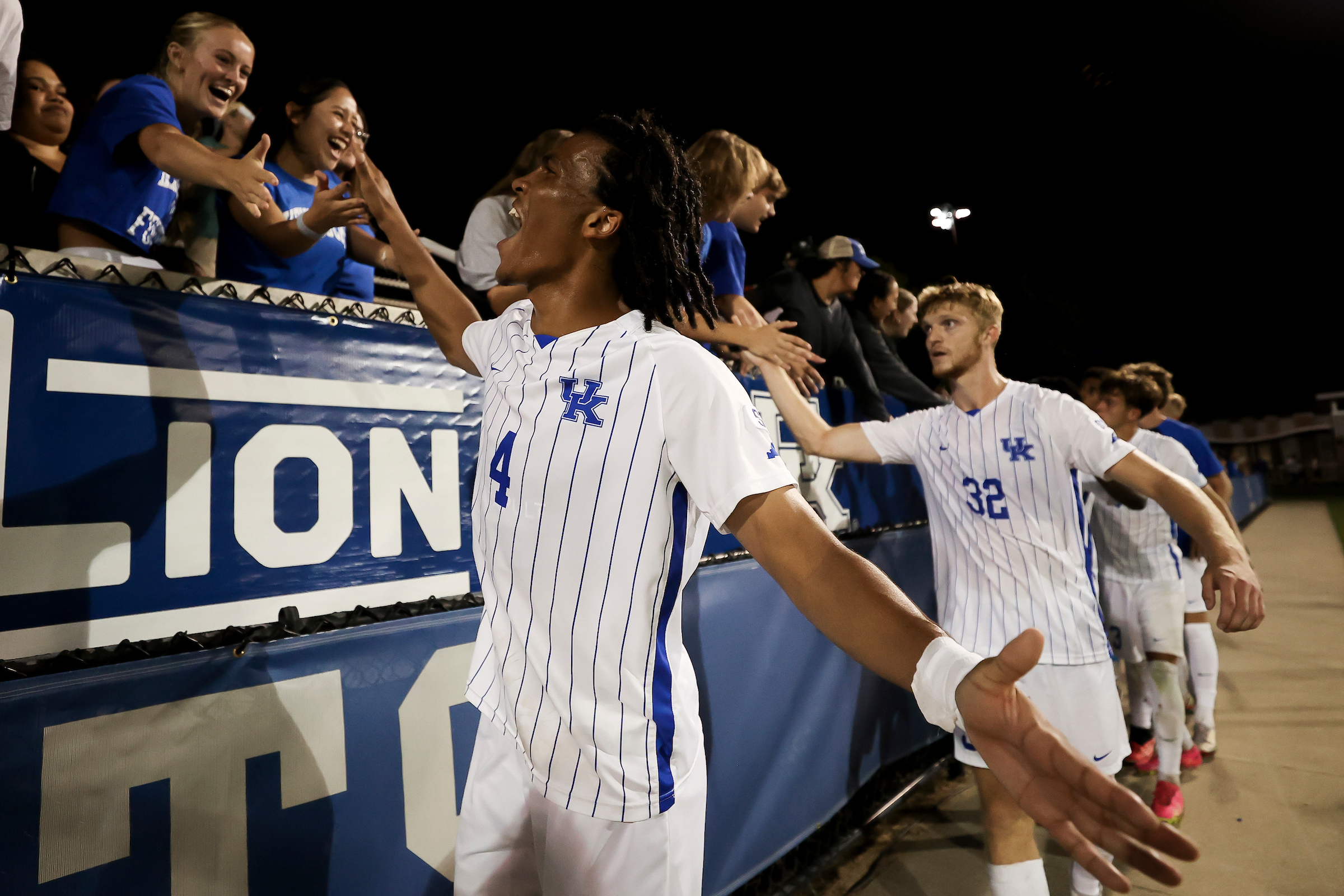 October 31, 2023 - 12:32 PM
Marqes Muir Named Sun Belt Defensive Player of the Week
LEXINGTON, Ky. – Kentucky men's soccer freshman Marqes Muir has been named Defensive Player of the Week, the Sun Belt Conference announced on Tuesday afternoon.
Last week against No. 2 previously undefeated West Virginia, Muir made it very tough for the Mountaineer attack to find success. His relentless efforts on the ball assisted in the clean sheet on Friday. West Virginia had not faced defeat since the semifinal round of the 2022 Sun Belt Conference Tournament. The Wildcats shut out WVU with a 3-0 victory at the Wendell & Vickie Bell Soccer Complex.
"Marqes is a tough competitor," head coach Johan Cedergren said. "He is a quick decision maker and is not afraid to get aggressive in his defensive efforts. Especially this week against a good West Virginia team, he made it tough for their offense to get close to Casper (Mols) in the net. I really look forward to his continued development on the Kentucky defense."
The London, England native has shown great technical skills and control which have proven to be successful on the pitch. His aggressive attack on opposing defenders has continuously stopped the press before reaching the Kentucky keeper.
For the latest on Kentucky Men's Soccer, follow @UKMensSoccer on X, Facebook and Instagram, as well as on the web at UKAthletics.com.