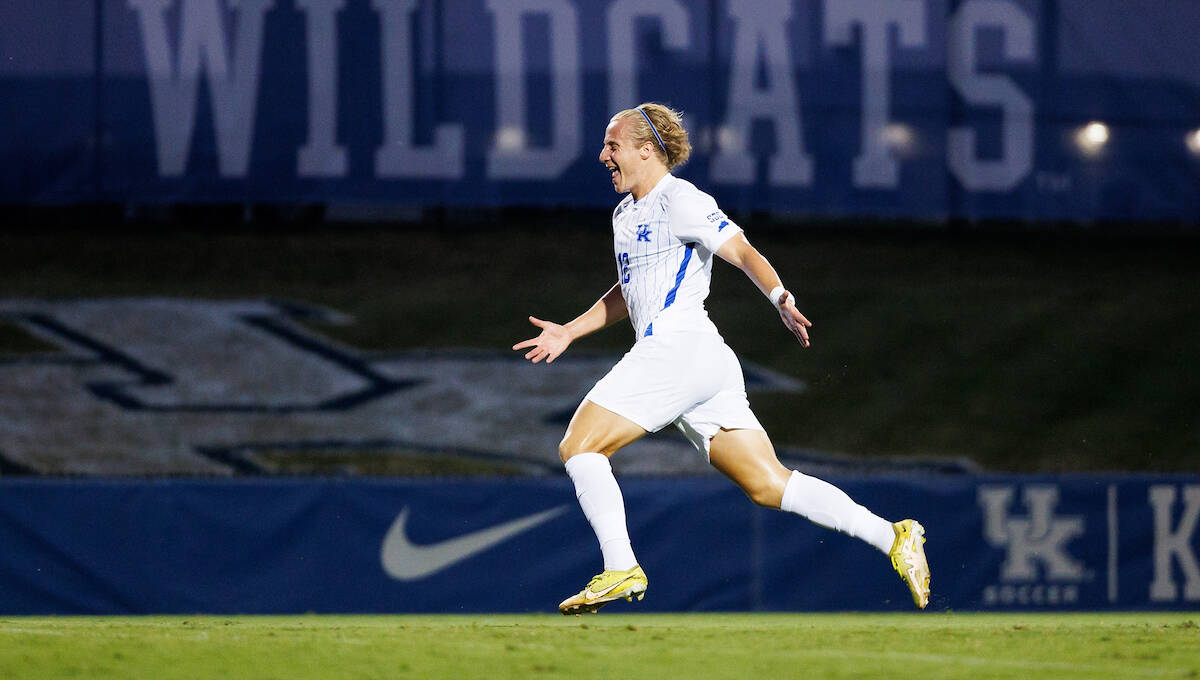 October 31, 2023 - 10:35 PM
Logan Dorsey's Goal Secures Sun Belt Tournament Slot for Kentucky
STATESBORO, Ga. – Kentucky men's soccer (6-6-4, 3-3-3 Sun Belt) ends the regular season with a victory on the road at Georgia Southern (2-9-6, 1-5-3). The Cats came out on top 1-0 at Eagle Field at Erk Park to secure a slot in the 2023 Sun Belt Conference Tournament.
Junior transfer Logan Dorsey was the lone goal scorer of the night as he put the Cats on the board in the 52nd minute. Senior Andrew Erickson's pass to freshman Isaiah Chisolm opened the cross opportunity which assisted Dorsey's right-footed shot to the bottom left of the net. Dorsey now leads the 2023 Wildcats in goals scored with four, while Chisolm's assist tally has increased to three. In addition to holding the second-most assists on this year's squad, Chisolm also leads the Cats in shots fired with 27.
In the net, Casper Mols earned his third consecutive shutout and sixth clean sheet of the regular season. His four saves in 90 minutes of regulation were enough to keep the Eagles from getting on the scoreboard.
Kentucky finishes the regular season schedule going unbeaten in its last seven matchups including two big upsets over top-ranked Marshall and West Virginia.
The Wildcats will enter the Sun Belt Conference Tournament as a five-seed where they are set to take on No. 4 James Madison in Huntington, W.Va. on Sunday at 7 p.m. EST. For more information and the full Sun Belt bracket, click here.
For the latest on Kentucky Men's Soccer, follow @UKMensSoccer on X, Facebook and Instagram, as well as on the web at UKAthletics.com.