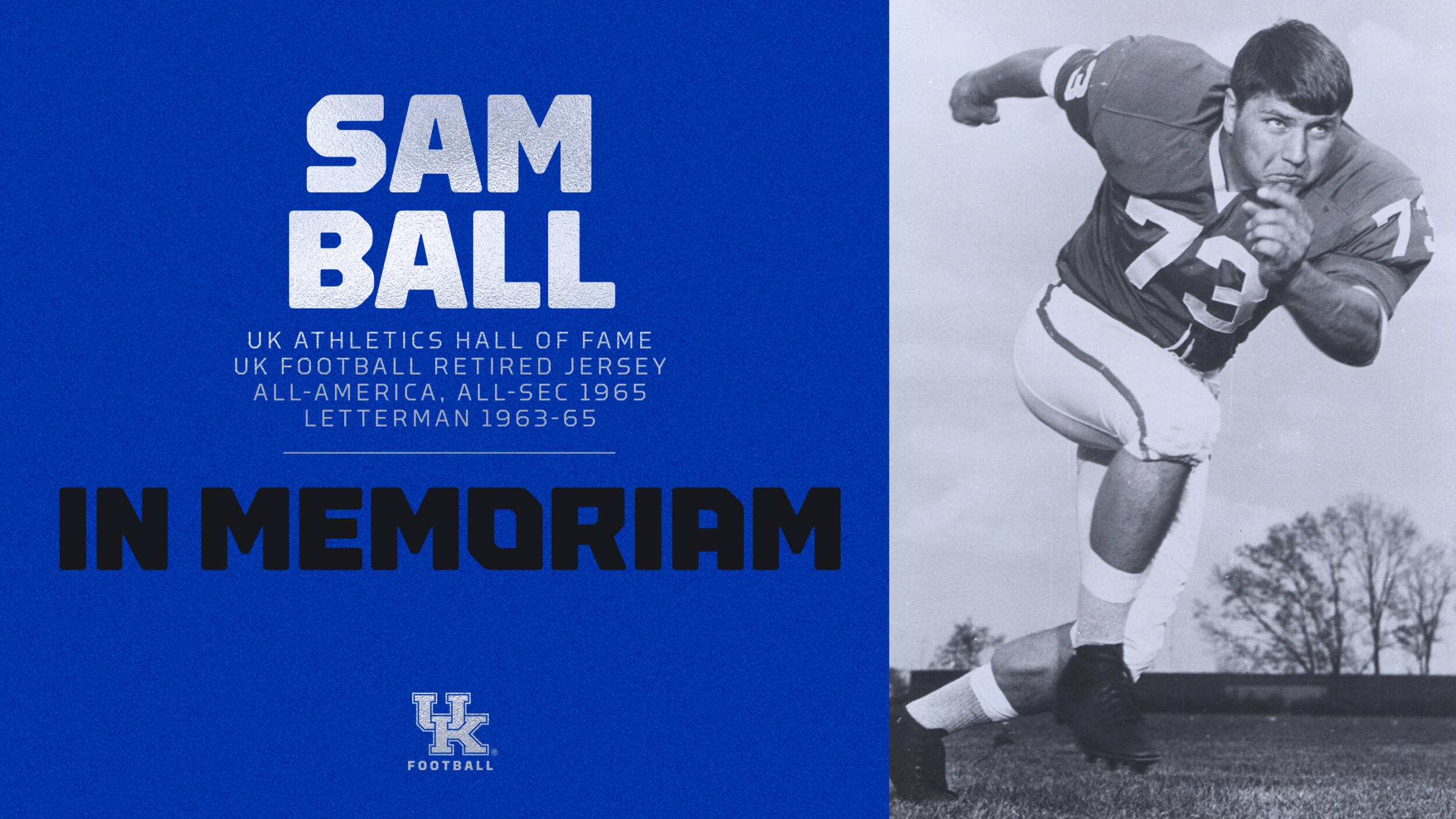 LEXINGTON, Ky. – Sam Ball, University of Kentucky football All-American, retired jersey honoree and five-year veteran of the National Football League, died Monday at the age of 79 in his hometown of Henderson, Ky.
"Sam Ball was unique, on and off the football field, with a larger-than-life personality who enriched the lives of everyone he knew," said Mitch Barnhart, UK Director of Athletics.  "Sam's football accomplishments speak for themselves. After his playing days, he continued to be an active Wildcat, supporting the UK Alumni Association and attending games for as many years as he was physically able.  In addition, Sam never met a stranger and had a big heart for people, evidenced by his numerous community service activities throughout his life.  He will be missed deeply in the Henderson and UK Athletics communities and our deepest condolences are with his family and friends."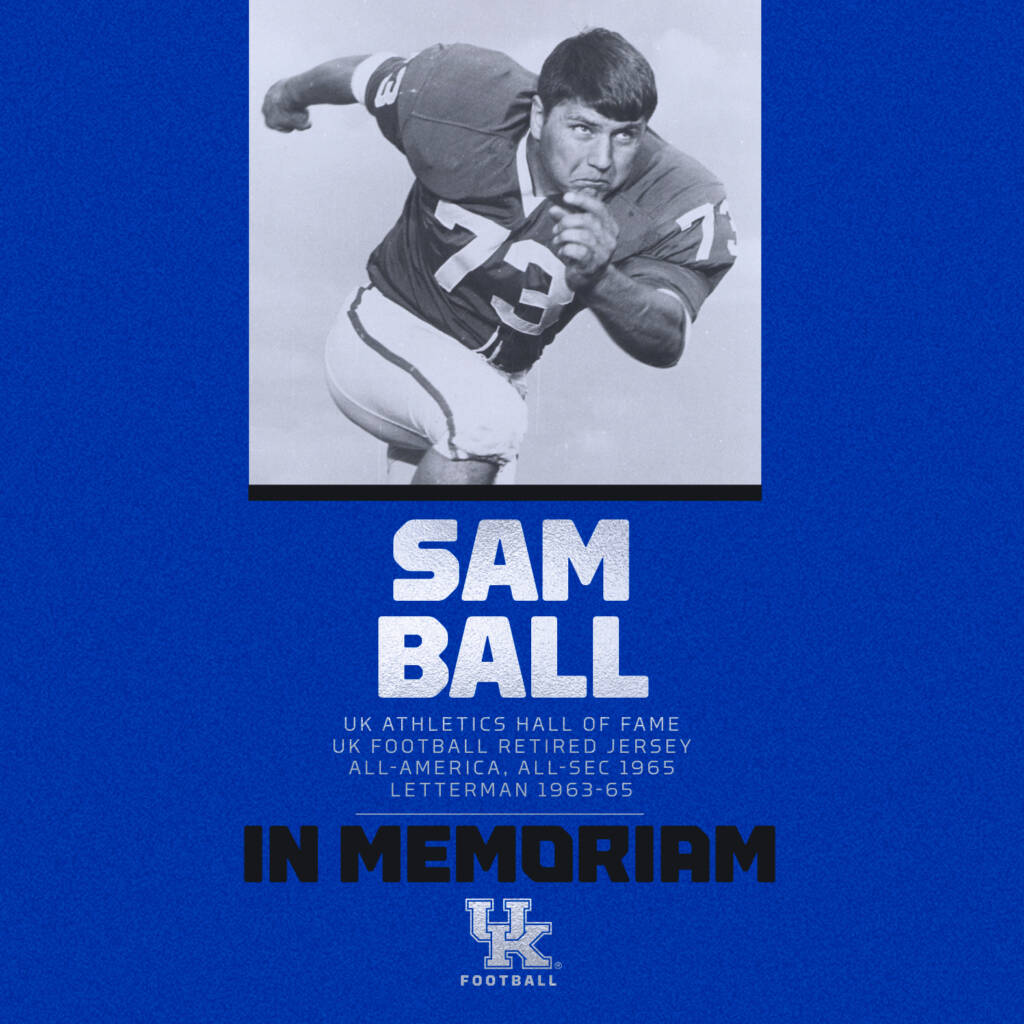 A native Kentuckian, Ball played seven seasons at Henderson County High School, eventually earning All-America and All-State honors.  He enrolled at UK in 1962, and after a season on the freshman team, was a three-year varsity letterman from 1963-65 under Coach Charlie Bradshaw.  He earned consensus first-team All-America and first-team All-Southeastern Conference honors as a senior.  During his time as a Wildcat, he blocked for players who set the school career records for rushing yardage, passing yardage and total offense. Following his senior season, he played in the College All-Star Game, the North-South Shrine Game and the Senior Bowl.
Ball was a first-round choice (15th overall selection) of the Baltimore Colts in 1966.  He played in 61 games during five seasons with the Colts until his career was ended by injuries. In those five seasons the Colts had the best record in pro football.  He was a member of Baltimore's 1968 NFL Championship team and the 1970 Colts squad that won the '71 Super Bowl, which proved to be his final game.
Ball returned home and became an award-winning salesman in the agricultural industry while also managing his own farm. Because of his outgoing personality, he was in high demand as a public speaker, inspiring countless people with his combination of wit and wisdom.
Ball's service activities included:
His own All-America Football Camp, a free youth football camp that served more than 2,000 boys.
Serving as President, Chairman and/or the Board of Directors of five civic/community organizations.
Service and leadership roles in his church
The Sam Ball Golf Scramble, benefiting the homeless community served by the Salvation Army; the most recent event was held in September, just a few weeks before his passing.
In addition to being a retired jersey honoree at UK, Ball also is a member of the UK Athletics Hall of Fame.  He also was elected to the (state of) Kentucky Sports Hall of Fame in 2018.
Ball had three children, twin daughters Shannon and Shelly, along with a son, Shane.  Shane followed in his father's footsteps as a football player at UK from 1991-94.  Sam wore uniform number 73 at UK; Shane chose number 37 because "I want to be a reflection of my father."