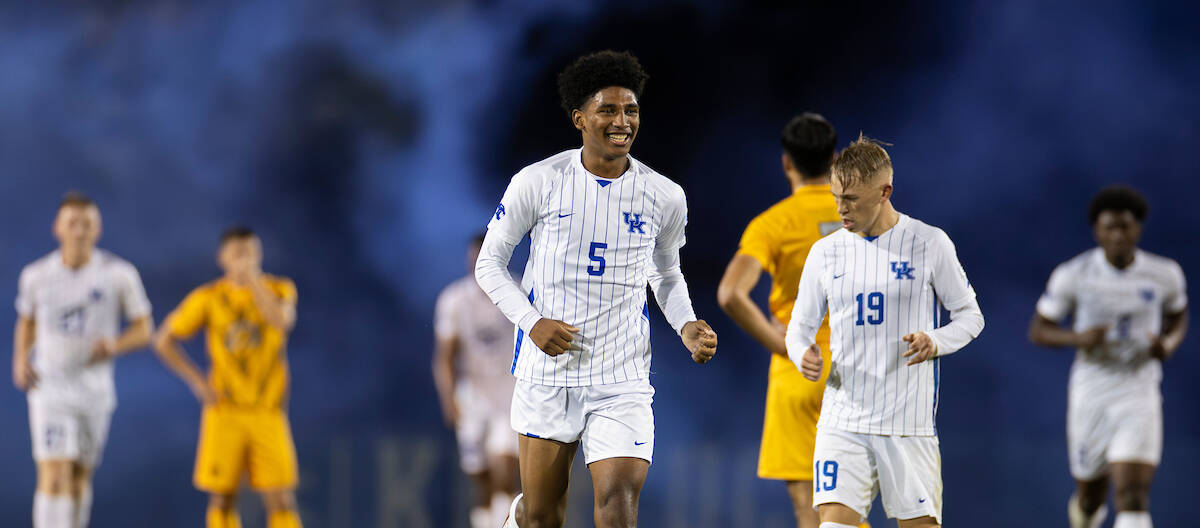 October 30, 2023 - 12:38 PM
Men's Soccer to Close 2023 Regular Season on Tuesday
LEXINGTON, Ky. – Kentucky men's soccer (5-6-4, 2-3-3 Sun Belt) is set to close out the 2023 regular season schedule on the road at Georgia Southern (2-8-6, 1-4-3 Sun Belt) Tuesday for a 7 p.m. EST matchup at Eagle Field at Erk Park.
Kentucky currently sits in the Sun Belt Conference standings at No. 6 with nine points while Georgia Southern sits at No. 9 with six.
The Cats and Eagles last faced off in the 2022 season where UK came out on top 6-0 in Lexington. The two programs hold a 1-1-1 (UK) all-time series record with the first match played in 1994.
Heading into Tuesday's contest, Kentucky's most recent result was a win over No. 2 West Virginia. WVU was undefeated prior to the test with its last shutout taking place at the Wendell & Vickie Bell Soccer Complex in the semifinal round of the 2022 conference tournament. Georgia Southern is coming off a 1-5 loss at James Madison last Friday.
Live stats will be available for the match at Georgia Southern by clicking here. Fans can also stream the contest on ESPN+.
For the latest on Kentucky Men's Soccer, follow @UKMensSoccer on X, Facebook and Instagram, as well as on the web at UKAthletics.com.