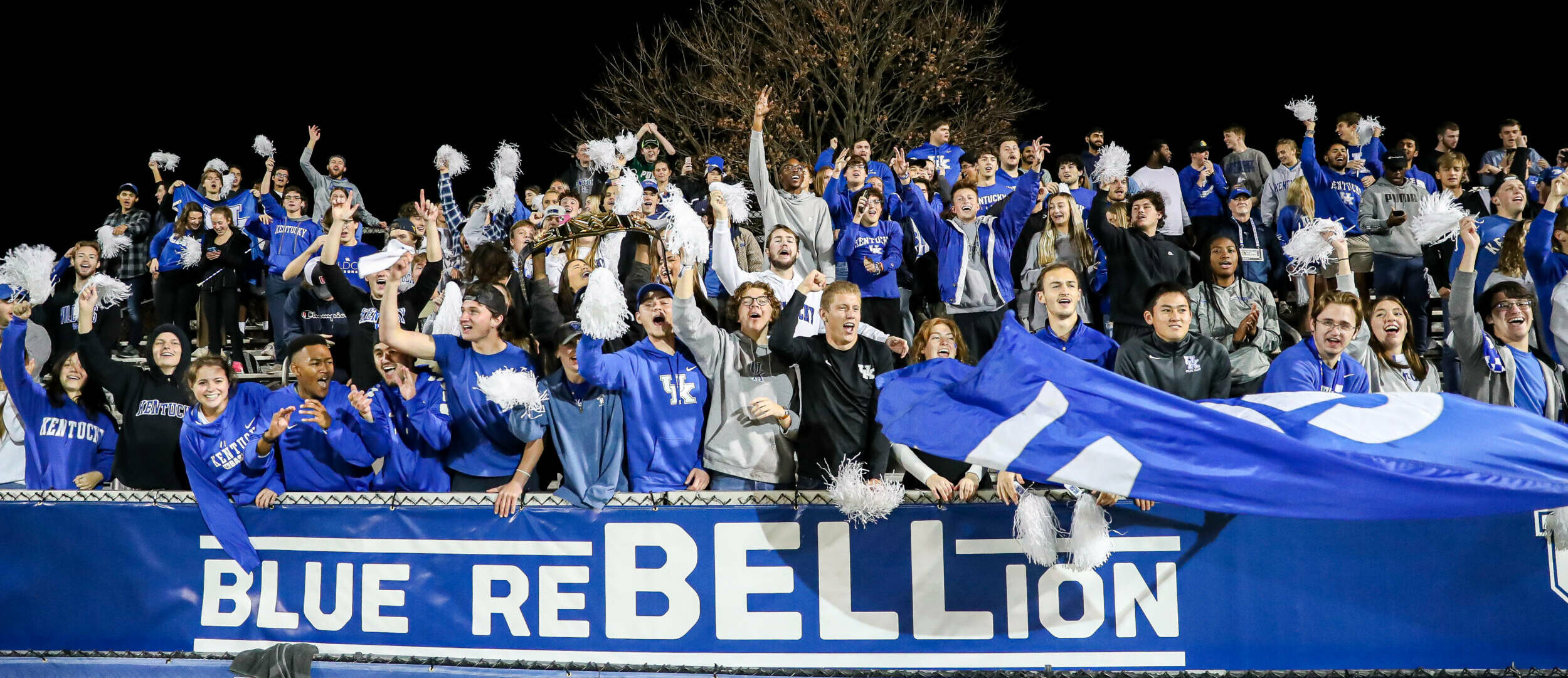 October 26, 2023 - 11:04 AM
Men's Soccer to Celebrate Senior Class on Friday
LEXINGTON, Ky. – Kentucky men's soccer (4-6-4, 1-3-3 Sun Belt) will celebrate its five seniors on Friday as the Cats host No. 2 West Virginia (11-0-4, 4-0-3 Sun Belt) to close out the 2023 homestand at the Wendell & Vickie Bell Soccer Complex at 7 p.m. EST.
This year's Senior Night will honor Finn Ballard McBride, Aboubacar Camara, Ben Damge, Andrew Erickson and Ignasi Varona.
The Wildcats and Mountaineers hold an all-time series record of 2-0-1 (UK). The two programs faced off once in the 2022 regular season in Morgantown, W.Va. which resulted in a 3-3 draw. However, the most recent matchup took place in the 2022 Sun Belt Conference Tournament which ended in a 3-0 victory for the Wildcats.
Heading into Friday's contest, Kentucky is coming off its biggest upset to date, a 2-0 victory on the road over previously No. 1-ranked Marshall. WVU comes to Lexington following a 2-0 road win over Coastal Carolina.
Big Blue Nation can purchase single match tickets for Friday by clicking here. Tickets will also be available for purchase upon arrival to The Bell.
Live stats will be available for the match against WVU by clicking here. Fans can also stream the contest on ESPN+.
For the latest on Kentucky Men's Soccer, follow @UKMensSoccer on X, Facebook and Instagram, as well as on the web at UKAthletics.com.