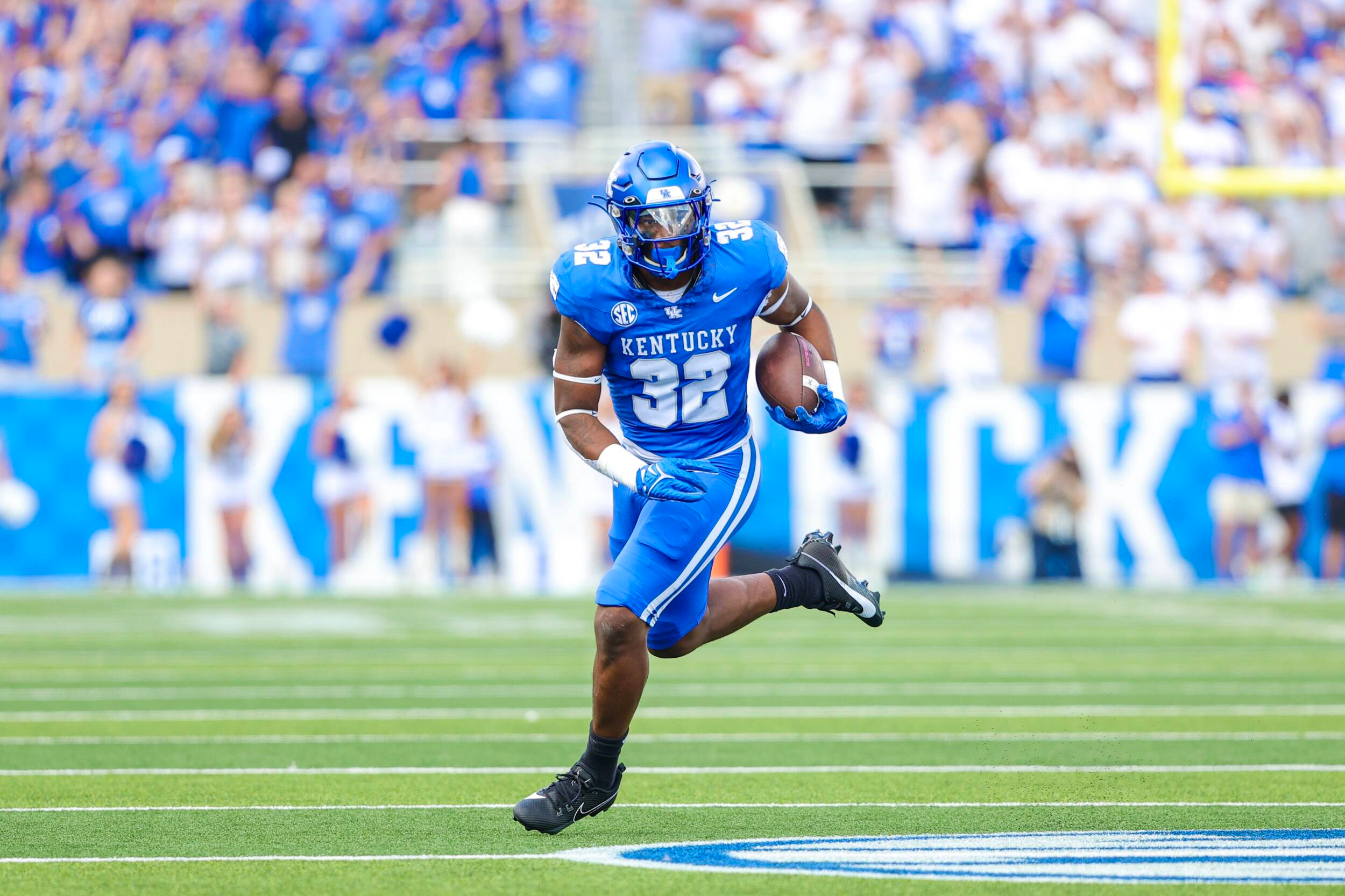 The Kentucky defense will face a high-powered Tennessee offense on Saturday. The Vols love to get to the line of scrimmage quickly and run a lot of plays in a short amount of time. Kentucky defensive coordinator Brad White knows that his unit will need to be at its best on Saturday, and that starts with the simple things.
"You've got to be a good tackling team," White said. "We have to do a good job of tackling in the pass game and we've got to do a good job of tackling in the run game."
Keeping up with Tennessee is about being prepared for what's coming next as much as it is about being in good physical condition.
"It's not just running gassers," White said. "If you look at the length of (Tennessee's) drives the last two years, probably averages about two minutes. You're going to get a lot of plays in that amount of time. You've got to strain at a sprinter's pace for that amount of time."
White knows that his best players need to be at their best to stop such a potent offensive attack.
"The thing you would like to happen is, in those big games, that's where you need your stars to shine," White said. "Our playmakers need to make plays but they can't make them out of the realm of what we're trying to do. That's when big plays happen."
Tennessee, with its balanced offensive attack, scores 31.6 points per game and has scored less than 20 only once in a game this season. White knows that it's about getting the big stop at the right time.
"You never want to be in a situation where you give up a ton of points," White said. "But it's about making the stop that you can make to help your team win."
Tennessee's offense is so explosive because of the many weapons the Vols possess. White has seen plenty from UT on tape.
"All of their running backs are extremely talented. Incredible balance," White said. "Squirrel (White) is having a good year for them. Obviously, the whole thing runs through (quarterback Joe) Milton. Everybody knows about his arm strength. They're still explosive."
White knows that this game is likely to come down to a handful of plays. The team that can make those plays will likely be the one that prevails.
"In a season and in every game, it comes down to a couple of plays and in a couple of plays, you can play really good defense or you can play really bad defense," White said. "And it changes in those couple of plays. Being able to keep a level head and just keep playing the next play, that's where we need to continue to improve. Effort is not an issue, guys are flying around, I like their mentality on the sidelines. You just don't know which play is going to make a difference so you have to be locked in for the entire game."
Against a team that likes to go really fast, those key plays become even more important.
"That gets magnified when you're tired," White said. "When you're tired, hey, maybe this is the play I don't have to go quite as hard, maybe the play won't come at me and maybe someone else will make the play. You just can't. This may be the time when you make the sack, when you make the (pass breakup), you don't know. So, when you're feet are on the grass and you're between the lines, you have to just play with everything you've got left for that play. Then you've got to do it again."
The Cats' defense knows what it's getting in Tennessee. The challenge is to be able to make key plays in big moments.