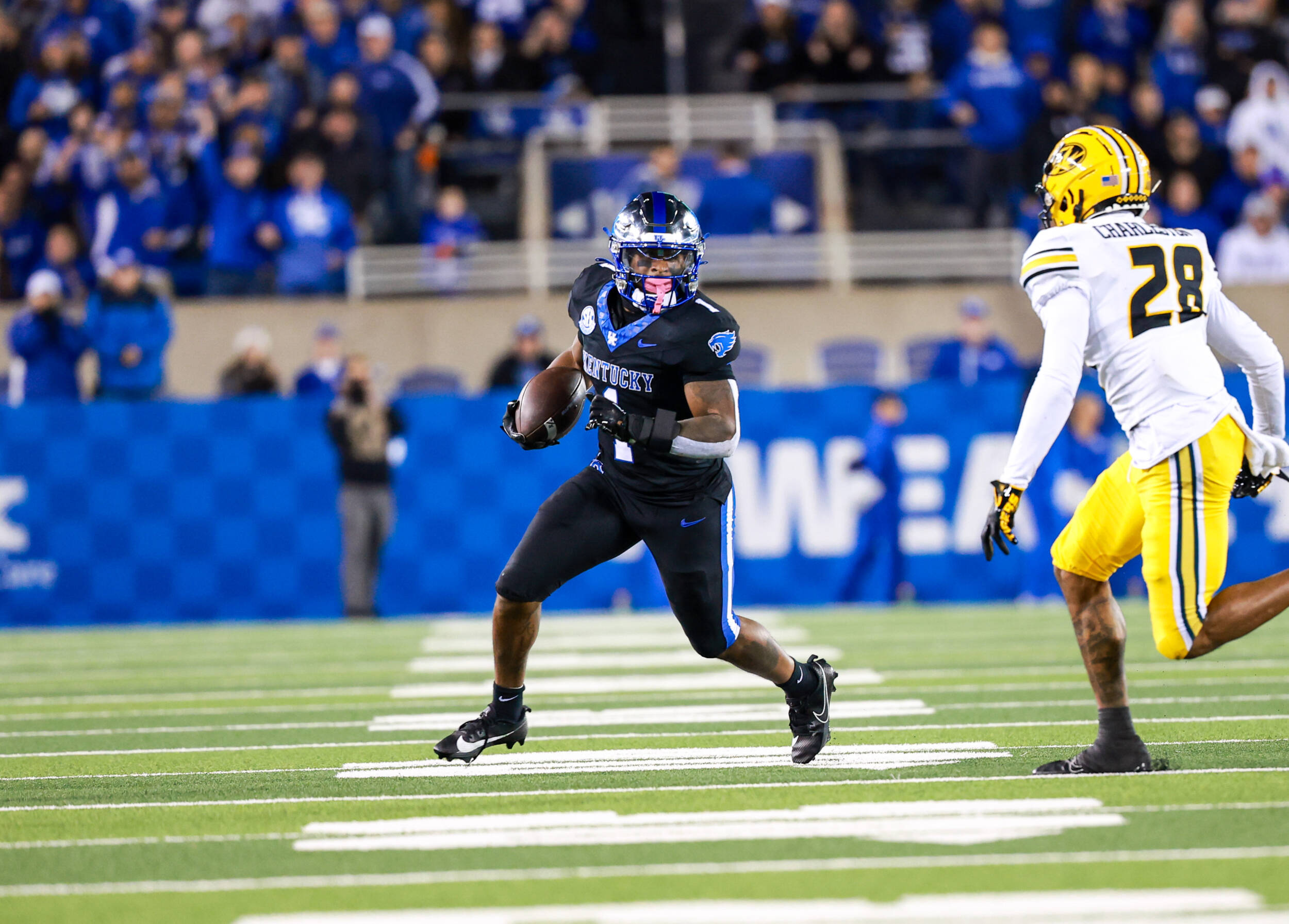 Two years ago against Tennessee, Kentucky ran 99 offensive plays to just 47 for Tennessee. The Cats had the ball for an amazing 46:08 to just 13:52 for Tennessee. UK had 617 yards of total offense compared to 461 for Tennessee. Yet the Vols, with their quick-strike offense, won the game 45-42.
One might think that Kentucky would employ similar tactics this year, trying to control the ball and keep it away from Tennessee. But UK offensive coordinator Liam Coen said that the objective is not just to control the ball.
"I think that we're ultimately trying to score as many points as possible, however that happens," Coen said. "It's not really a slow the game down mentality. They do what they do, we do what we do and we've got to go execute at a high level."
Kentucky is coming off its open date, where the Cats spent a lot of time with the ball in the air, according to Coen.
"I think that last week, we threw the football a lot," Coen said. "Pass protection, communication was something we worked on every single day. Against our defense, good on good. We had an entire period that was just 16 plays of third downs. We tried to get as many tough looks as we can get from our defense to make us communicate at a high level from a protection standpoint. We worked on that a ton. We tried to, philosophically, as a team, work on third downs."
Coen has been impressed with what he has seen from the Tennessee defense.
"Fast. Can rush the passer, they're one of the top pass rush teams in the country," Coen said. "They have a couple of elite pass rushers. Really veteran group. The two safeties have played a ton of snaps, they're physical. The linebacker, number six, I remember him from two years ago. It's just a really good defense. They play fast, they play well together."
Coen and the Cats know that Tennessee has had the best of the rivalry. UK is hungry to not only beat the Vols but also to continue improving as the season moves forward.
"I think these guys know that we've got to win some of these to make this a true rivalry," Coen said. "It is a rivalry, we believe that in terms of our guys, and Tennessee being so close. It's on us to go out there and take something. They've had the upper hand the last couple of games. We've got to come out and prove that we can beat these guys, that we can beat Tennessee and that we can play to our standard. It's really about us. Competitiveness, rivalry, that's great but our kids are focused on getting better. How do we take the next step and go beat a really quality opponent."
The Cats' offense hopes that practice during the open weekend and extra time to prepare for a tough Tennessee defense will pay dividends on Saturday.