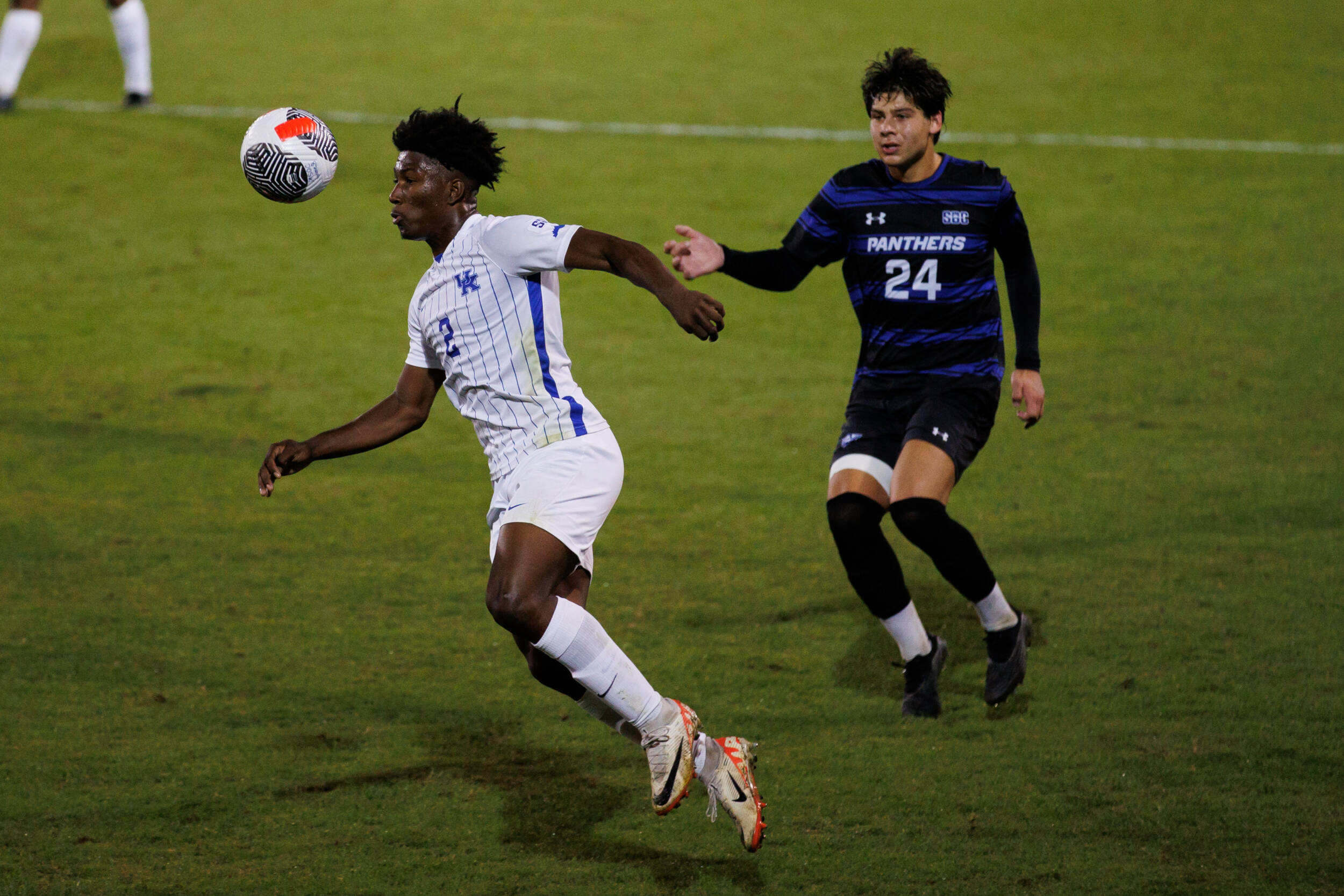 October 24, 2023 - 12:36 PM
Josh Gordon Named Sun Belt Defensive Player of the Week
LEXINGTON, Ky. – Kentucky men's soccer freshman Josh Gordon has been named Defensive Player of the Week, the Sun Belt Conference announced on Tuesday afternoon.
The young defender played a pivotal role on the back line for the Wildcats last Wednesday against Georgia State but was especially instrumental in Sunday's shutout of No. 1 Marshall. The shutout was the Thundering Herd's first in 14 matches and first at home since the first round of the 2022 Sun Belt Conference Tournament.
"Really impressed with Josh's performance this season," head coach Johan Cedergren said. "Specifically in the last week against two quality Sun Belt teams, he has been tough for the opposing offense to go up against. I look forward to his continued development as a Wildcat defender."
The Scarborough, Ontario native has shown great teamwork and communication which have proven to be successful on the pitch. His aggressive attack on opposing defenders has continuously stopped the press before reaching the Kentucky keeper.
For the latest on Kentucky Men's Soccer, follow @UKMensSoccer on X, Facebook and Instagram, as well as on the web at UKAthletics.com.