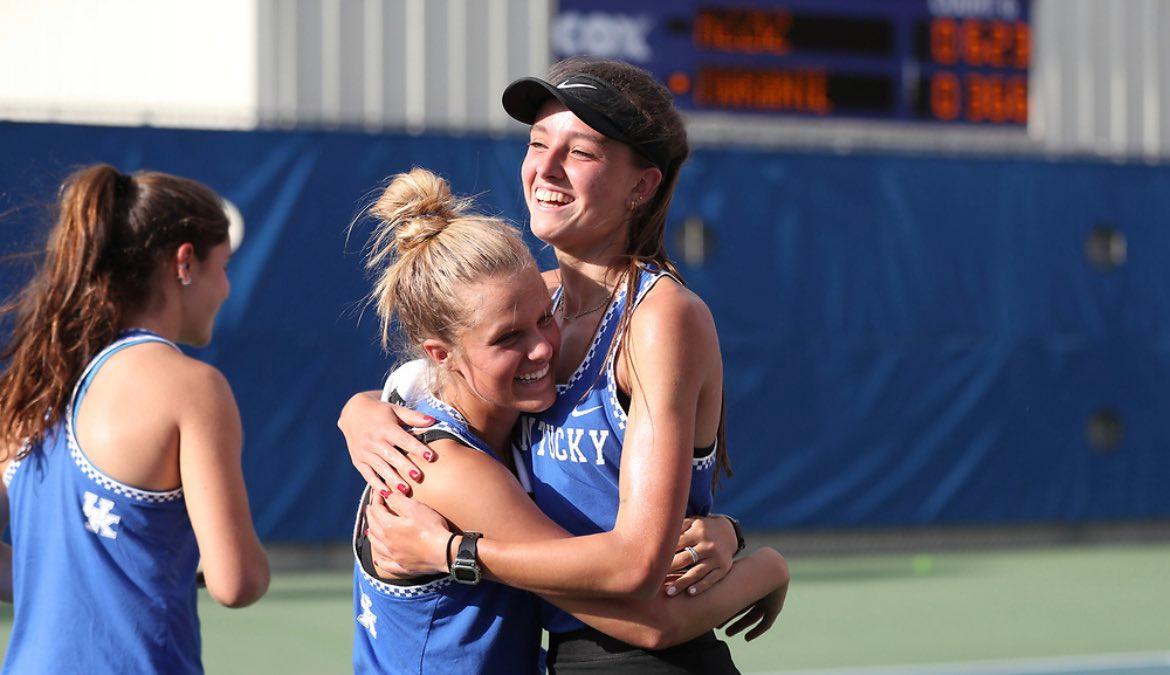 October 24, 2023 - 04:47 PM
Ellie Eades and Lidia Gonzalez Earn Doubles Bid to ITA Fall Championships
LEXINGTON, Ky. – Doubles team Ellie Eades and Lidia Gonzalez have secured a trip to ITA Fall National Championships in San Diego which will begin on Nov. 1.
"Overall, this was a great week of tennis for all the girls," head coach Shelley Jaudon said. "We are working hard on what we want to be known for as competitors and every time we play, we see that identity growing."
Kentucky women's tennis saw much success on the weekend as Eades and Gonzalez made it to the final round of doubles play in addition to seven Wildcats who advanced to the quarterfinals round of singles play.
The dynamic duo made its run throughout the ITA DI Women's Ohio Valley Regional before falling in the finals to Vanderbilt's Célia-Belle Mohr and Anessa Lee, 2-6, 4-6. The Commadores swept both singles and doubles play.
"Ellie and Lidia really stepped up in doubles and had an impressive run to the championship match," stated Jaudon. "Their energetic spirit and teamwork is helping them compete at a high level throughout their matches. We are all proud of them and excited for their opportunity to compete at the ITA Fall National Championships next week in San Diego."
For the latest on UK Women's Tennis, follow the Wildcats on X. Instagram and Facebook at @UKWomensTennis.