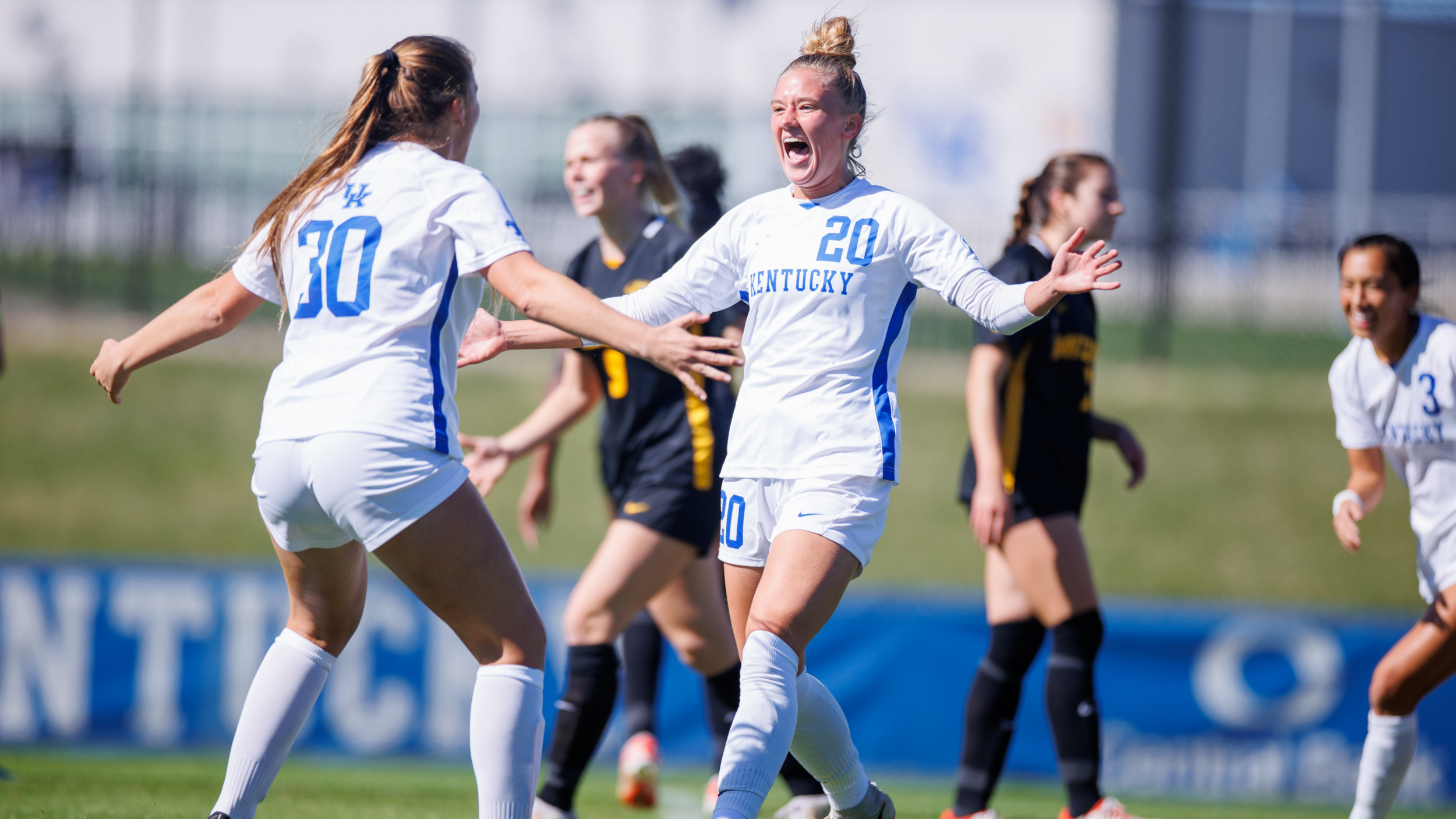 October 22, 2023 - 04:57 PM
Úlfa Úlfarsdóttir Strikes Early As No. 23 Wildcats Beat Mizzou
LEXINGTON, Ky. – An early goal from Úlfa Úlfarsdóttir lifted No. 23 Kentucky (9-2-5, 3-2-4 SEC) to a critical 1-0 win over Missouri (5-8-3, 1-7-1 SEC) on a pleasant Sunday afternoon at the Wendell & Vickie Bell Soccer Complex.
Úlfarsdóttir tallied a 6th minute score, and Kentucky went on to record its eighth shutout this season, as the Wildcats inched closer to clinching their spot at the upcoming SEC Tournament.
With the win, UK moves to 13 points in SEC play, the most for the program since 2014. It also marks the first time the Cats have reached nine total wins in a season since 2015.
Kentucky wasted no time ending its two-match goal drought, moving out in front early on Úlfarsdóttir's fifth goal this season. With the ball in the offensive third, fifth-year Jordyn Rhodes found a cutting Grace Hoytink on the right flank. The freshman dribbled past her marker toward the endline before rolling a cross in front, which was ultimately popped home by Úlfarsdóttir into an open net.
The Wildcat attack would have just two more shots on goal for the afternoon, both by freshman Tanner Strickland. Kentucky had what appeared to be its second goal of the day called back in the 74th minute when Rhodes headed a Grace Phillpotts corner into the back of the net, only to be called for a foul on the play.
Goalkeeper Marz Josephson posted her eighth shutout this season, stopping all three of the Tigers' shots on goal. The North Carolina native's biggest save of the afternoon came in the match's waning moments as the graduate-transfer leaped to get her right hand on a header from Missouri's Milena Fischer in the 85th minute, directing the effort over the crossbar and out of play.
Kentucky went on to keep the Tigers at bay for the final five minutes of action, securing the all-important victory.
Next up, the Wildcats will play their final regular season match of the season this Thursday when UK visits Ole Miss. Game time is set for 8 p.m. from the Ole Miss Soccer Stadium with the action airing live on SECN+.
For the latest on UK Women's Soccer, follow the Wildcats on X and Instagram at @UKWomensSoccer, on Facebook and on the web at UKathletics.com.