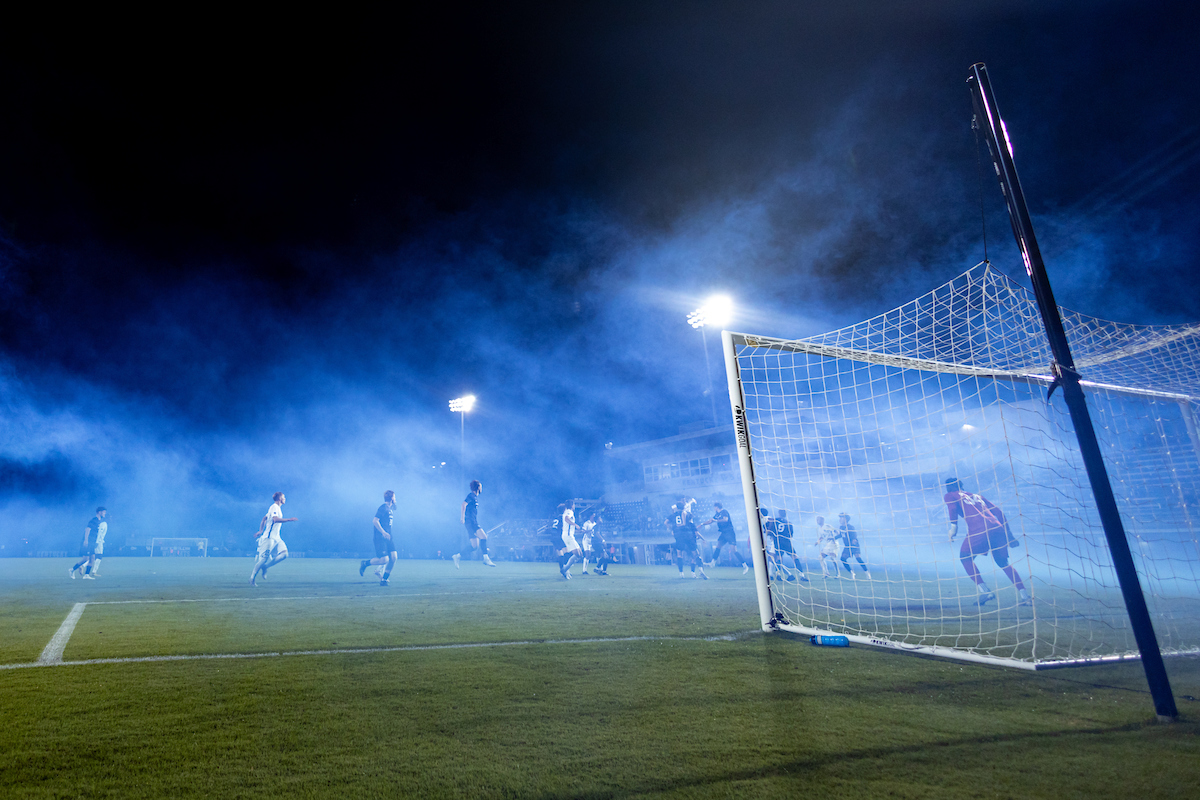 October 21, 2023 - 10:26 AM
Kentucky Set to Battle No. 1 Marshall on Sunday
LEXINGTON, Ky. – Kentucky men's soccer (3-6-4, 0-3-3 Sun Belt) will travel to Huntington, W.Va. on Sunday for a 4:30 p.m. EST battle against No. 1 Marshall (12-1-0, 5-1-0 Sun Belt) at Veterans Memorial Soccer Complex.
The Wildcats and Thundering Herd hold a longtime rivalry dating back to 1991. The two programs were previously in the Mid-American Conference (MAC) and Conference USA (C-USA) together before transitioning to the Sun Belt Conference last year.
UK and MU hold an all-time series record of 21-12-5 (UK) with the most recent match in 2022 which resulted in a 1-1 draw in Lexington, Ky.
Heading into Wednesday's contest, Kentucky is coming off a 2-2 draw against Georgia State while Marshall faced its first loss of the season at No. 5 West Virginia University, 2-5.
Big Blue Nation can purchase single match tickets for the remainder of the 2023 homestand by clicking here. Tickets will also be available for purchase upon arrival to The Bell.
Live stats will be available for the match against the Thundering Herd by clicking here. Fans can also stream the contest on ESPN+.
For the latest on Kentucky Men's Soccer, follow @UKMensSoccer on X, Facebook and Instagram, as well as on the web at UKAthletics.com.