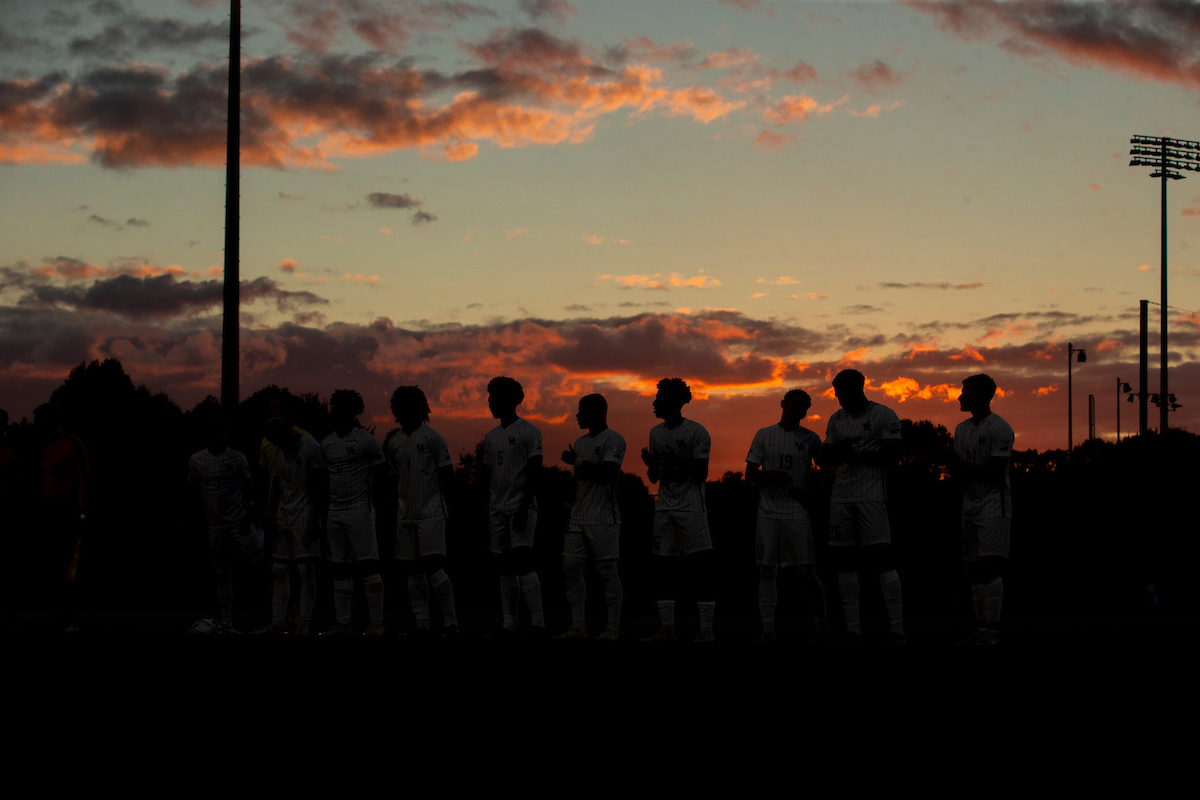 October 17, 2023 - 11:52 AM
Men's Soccer to Host Georgia State in Midweek Matchup
LEXINGTON, Ky. – Kentucky men's soccer (3-6-3, 0-3-2 Sun Belt) will host Sun Belt Conference opponent Georgia State (5-4-4, 2-2-1 Sun Belt) at the Wendell & Vickie Bell Soccer Complex for a midweek matchup on Wednesday at 7 p.m. EST.
The Wildcats and Panthers have faced off two times in program history holding an all-time series record of 2-0-0 (UK). The Cats last went head-to-head with Georgia State in 2022 on the road winning 6-1.
Heading into Wednesday's contest, Kentucky is coming off a scoreless draw against James Madison while Georgia State is fresh off a 1-0 home victory over Georgia Southern.
Wednesday's match will feature a supply drive for military service members. Fans are welcome to write thank you letters or donate items for care packages. Items needed for donation include socks, personal hygiene items and non-perishable foods. Wildcat soccer fans can also bring teddy bears which will be donated to Kentucky Children's Hospital for the Thanksgiving season.
Big Blue Nation can purchase single match or season tickets for the 2023 homestand by clicking here. Tickets will also be available for purchase upon arrival to The Bell.
Live stats will be available for the match against the Panthers by  clicking here. Fans can also stream the contest on  ESPN+.
For the latest on Kentucky Men's Soccer, follow @UKMensSoccer on X, Facebook and Instagram, as well as on the web at UKAthletics.com.