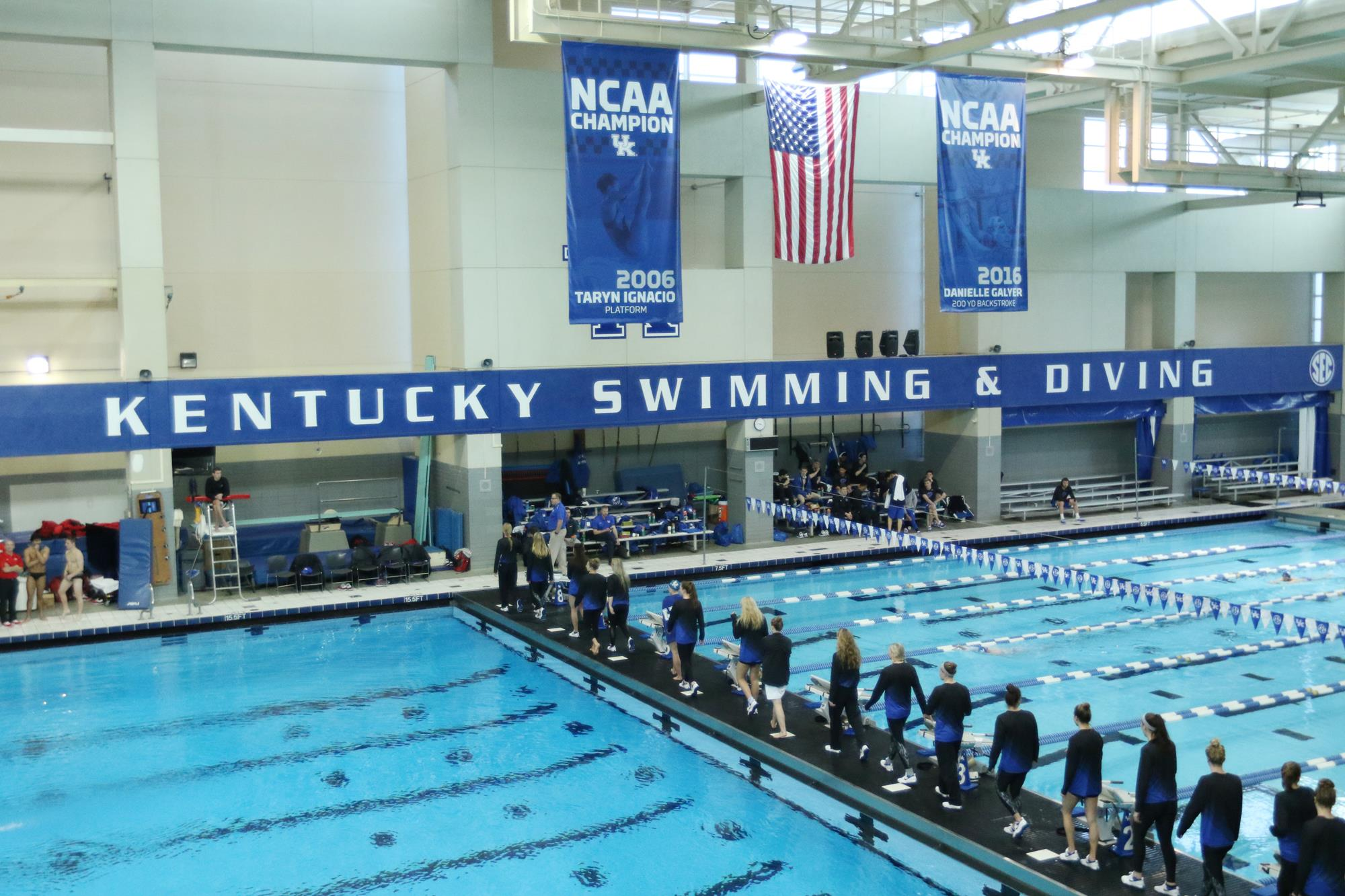 October 15, 2023 - 03:56 PM
Kentucky Diving Fall 2023 Camp
KENTUCKY DIVING FALL 2023 DIVING CAMP
Kentucky Diving Fall 2023 Camp
The Kentucky Diving Fall 2023 Camp will be a one-day camp offered to divers aged 8-18 years old.  The camp is designed to focus on specific diving skills that each camper desires to work on.  We will personalize these camps utilizing input from the parent, diver, (if available) the diver's home coach to identify primary learning goals for the camp.  Once the primary goals are identified we will build a lesson plan to maximize learning.
Campers will get personalized training with UK Head Diving Coach and 2015 and 2021 SEC Diving Coach of the Year, Ted Hautau along with NCAA All-American Divers.  Coach Hautau's divers have achieved 43 All-American honors at the NCAA Championship level.
Dive Camps will utilize the University of Kentucky's state-of the-art spotting equipment, video feedback, dry land training and aquatic facility to teach in a safe and productive atmosphere.
One-day camp will focus primarily on the three main things that each camper needs the most help with.  The teaching component will be addressed specifically with dry land training to set up the up the water training for the last 2 hours of the camp.
CAMP COST                      
$200
CAMP SCHEDULE
SUNDAY OCT 29
9:30  AM                             REGISTRATION/SIGN IN
10:00 AM                           INTRODUCTION
10:15 AM                           TRAINING
12:15 PM                            LUNCH BREAK (Campers may bring food and stay in spectator area – coaches not responsible during lunch break)
1:15  PM                             TRAINING
4:30 PM                              CLOSE OF SESSION – CAMPER PICK UP