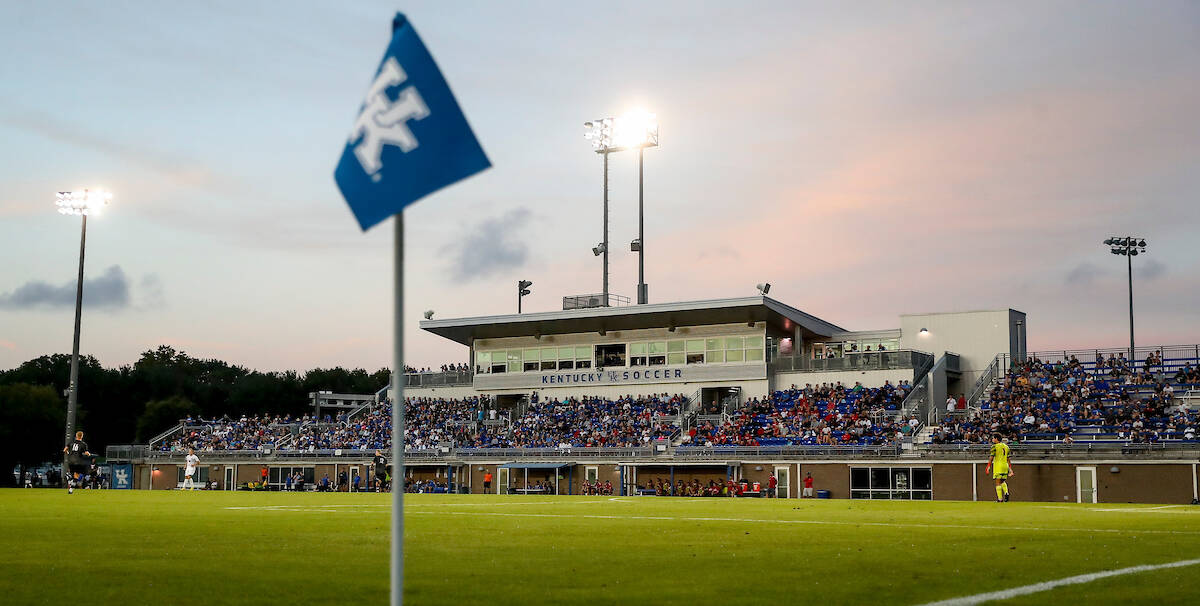 October 13, 2023 - 10:21 PM
Men's Soccer Ends Contest with JMU in Scoreless Draw
LEXINGTON, Ky. – Kentucky men's soccer (3-6-3, 0-3-2 Sun Belt) tied James Madison (4-3-5, 0-2-3 Sun Belt) in a scoreless contest at the Wendell & Vickie Bell Soccer Complex Friday evening.
The Wildcats earned their second conference point of the season, as well as the first shutout since August. Sophomore goalkeeper Casper Mols recorded two saves in the net denying the Dukes of any points on the scoreboard.
In front of nearly 1,000 members of Big Blue Nation in attendance, the Cats held the majority of possession and recorded 10 shots to JMU's five. Sophomore Mathias Yohannes led UK with three total shots while Max Miller took three out of five corner kicks.
Going head-to-head for the first time in the 2022 season, Kentucky and James Madison have improved the all-time series record to 2-0-1 (UK) after tonight's contest.
The Wildcats will be back at The Bell next Wednesday for a 7 p.m. matchup against Sun Belt opponent Georgia State.
Big Blue Nation can purchase single match or season tickets for the 2023 homestand by clicking here. Tickets will also be available for purchase upon arrival to The Bell.
For the latest on Kentucky Men's Soccer, follow @UKMensSoccer on X, Facebook and Instagram, as well as on the web at UKAthletics.com.