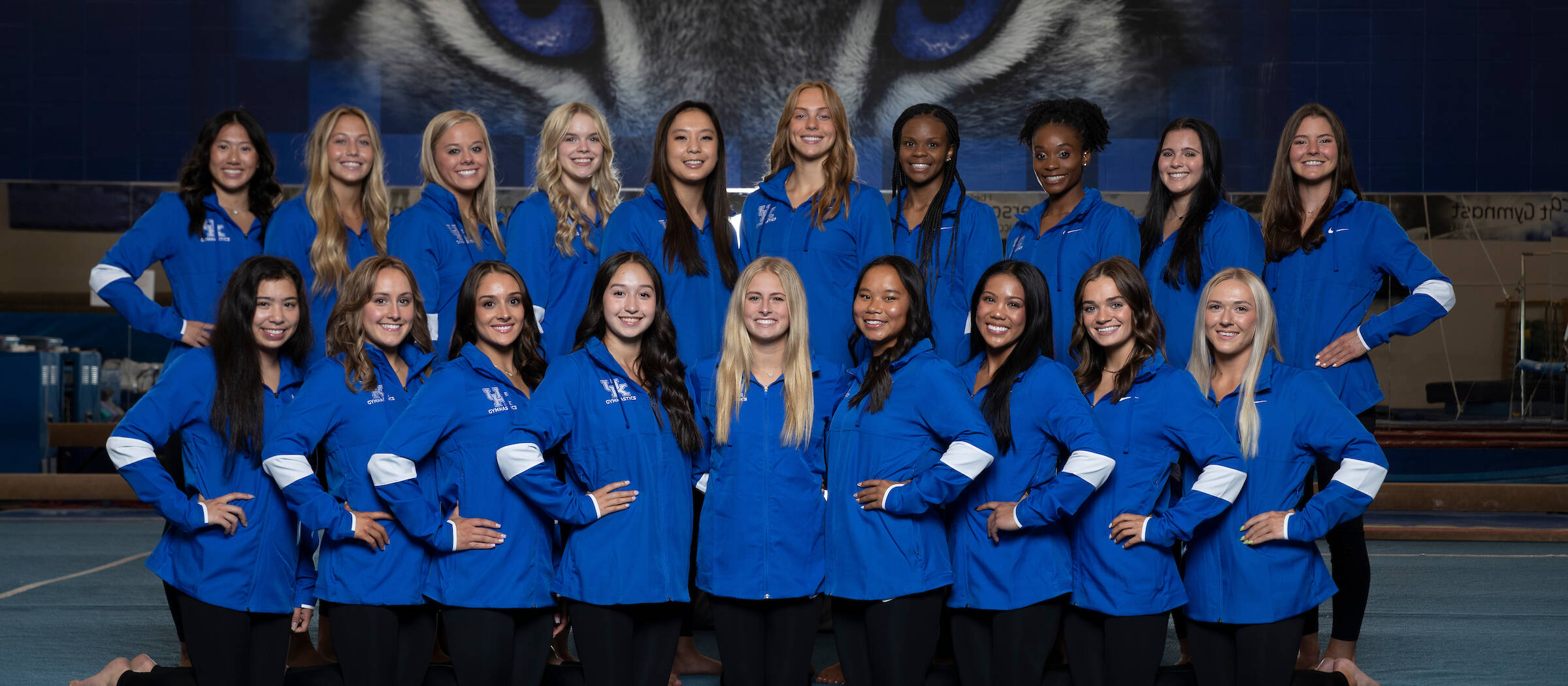 October 13, 2023 - 10:32 AM
Kentucky Gymnastics Announces 2024 Season Schedule
LEXINGTON, Ky. – Kentucky gymnastics has officially announced its 2024 meet schedule featuring four home contests, which will take place at Rupp Arena in Central Bank Center, and six road competitions.
With Tim Garrison at the helm of the program for his 13th season, the Wildcats will begin the 2024 meet slate Jan. 5-7 in Las Vegas at the Super 16. Kentucky will then begin Southeastern Conference competition with away meets at Auburn (Jan. 12) and at LSU (Jan. 19).
The homestand will kick off with Excite Night on Jan. 26 where the Wildcats will host the Georgia Bulldogs to start the 2024 gymnastics takeover of Rupp Arena.
UK will travel to Alabama (Feb. 2) before returning to Lexington for two consecutive weeks of home competitions against Missouri (Feb. 9) and BYU (Feb. 16) before traveling to Arkansas (Feb. 23).
The final match of the homestand will be on March 3 where UK will host Florida for Senior Night. The regular-season schedule will be completed with road trips to UNC (March 8) and the Nashville Quad Meet (March 15-17).
Qualifying teams will compete in postseason at the SEC Championship (March 23) which will be held in New Orleans with NCAA Regionals taking place at various locations April 4-6. The NCAA National Championship will be held in Fort Worth, Texas at Dickies Arena April 19-21.
Information regarding television coverage and meet times will be announced closer to the beginning of the approaching season.
Fans can purchase season tickets for the 2024 homestand, as well as single meet tickets, by clicking here.
For the latest on Kentucky Gymnastics, follow @UKGymnastics on X, Facebook and Instagram, as well as on the web at UKAthletics.com.