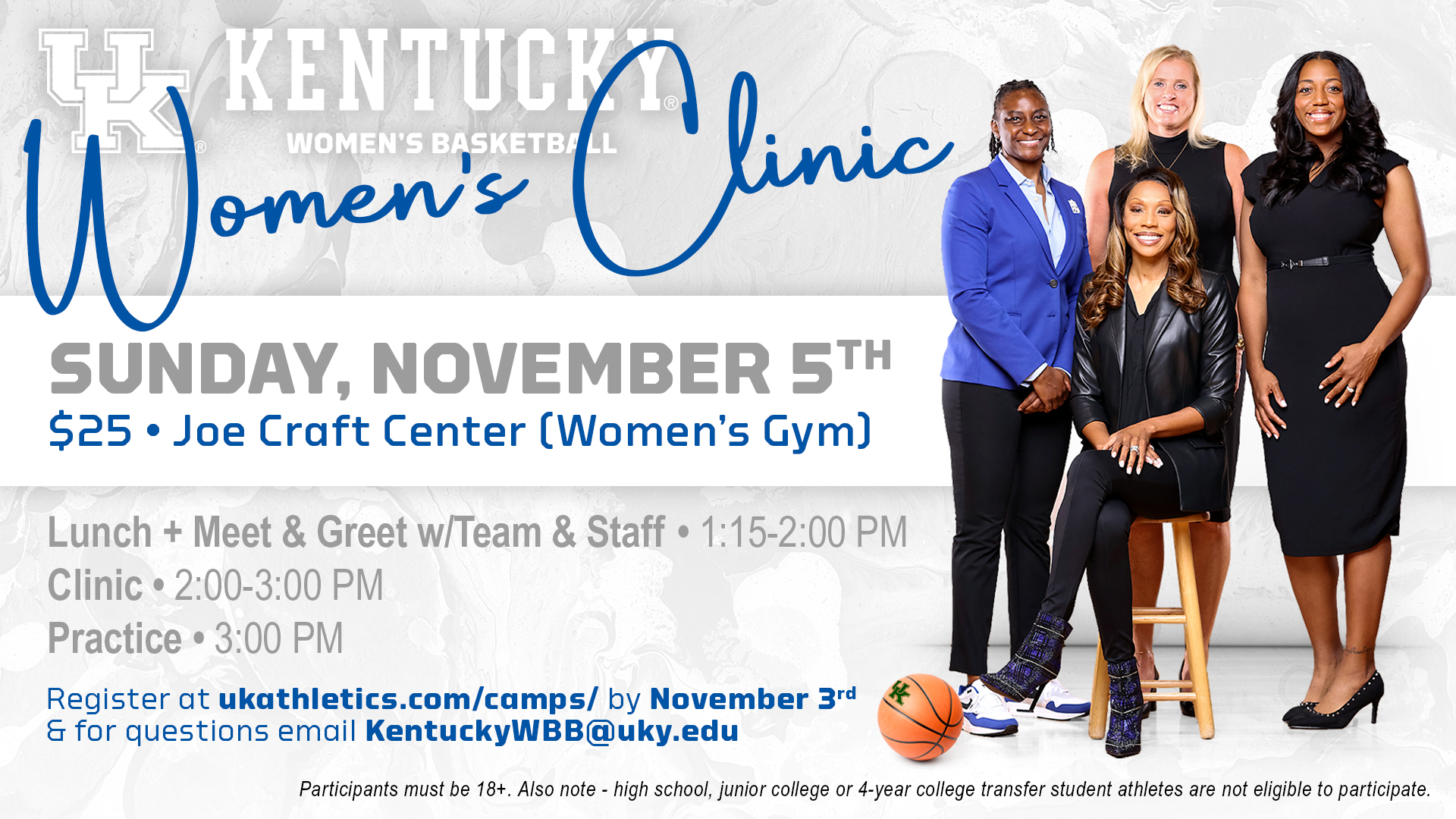 October 11, 2023 - 04:14 PM
Kyra Elzy Basketball Clinic for Women
University of Kentucky women's basketball head coach Kyra Elzy is kicking off a new season with a new camp, and it's just for women!
The women's clinic is designed for females with all levels of basketball knowledge and experience, even you beginners! Coach Elzy's goal is simple, to encourage women to be active, while in community with one another!
The women's clinic will take place at the Joe Craft Center women's basketball practice gym on Nov. 5 from 1:15-3:00 p.m. ET. Registration is now open, and the cost of the clinic is $25.
Check-in will be from 12:30-1:15 p.m. ET.
Participants should park in the large lot adjacent to the Joe Craft Center and enter through the front doors.
Programming will include a "Meet and Greet," lunch with players and staff, a basketball chalk-talk, basketball basics and an opportunity to watch the Wildcats practice at the conclusion of the clinic.