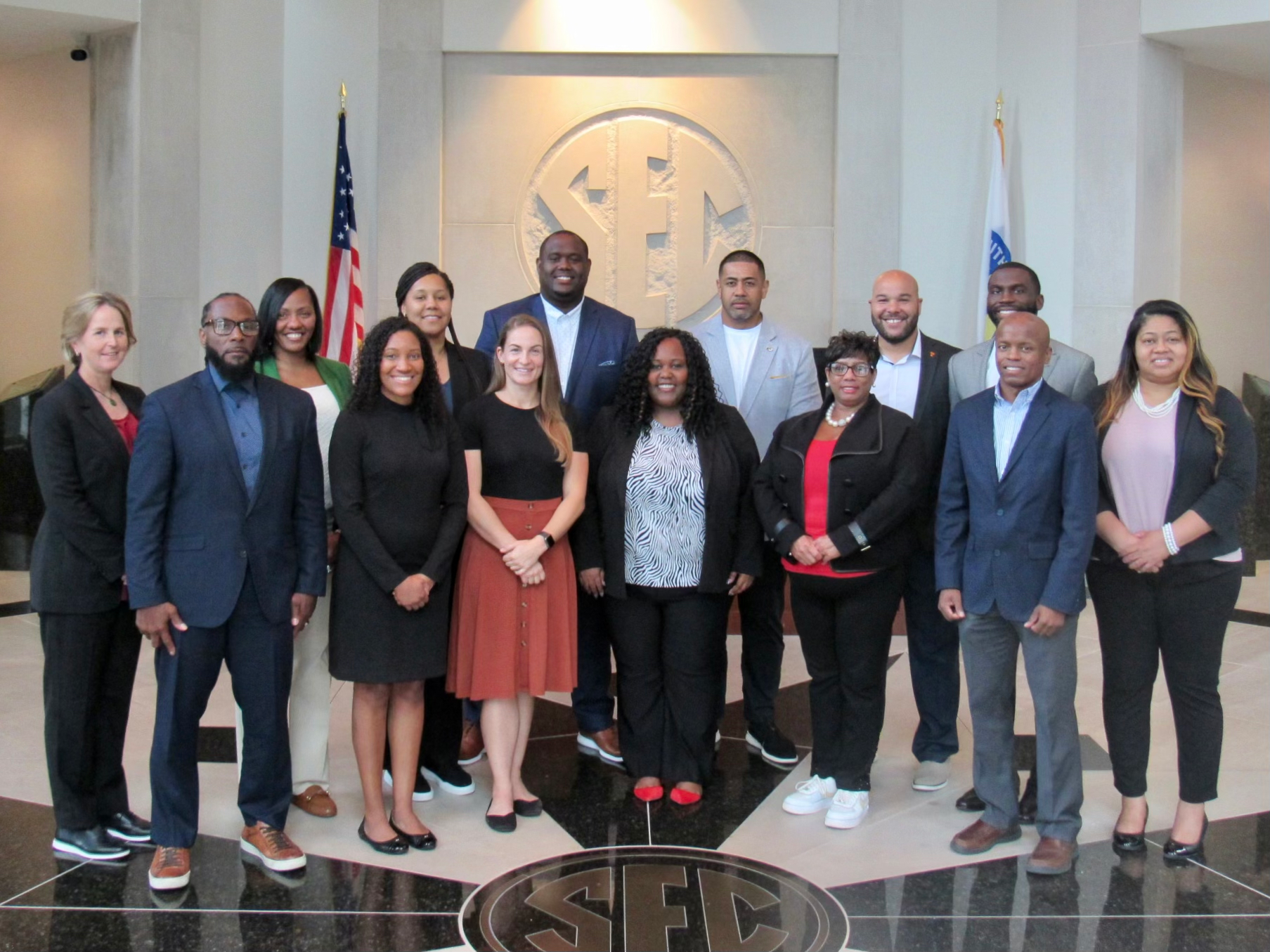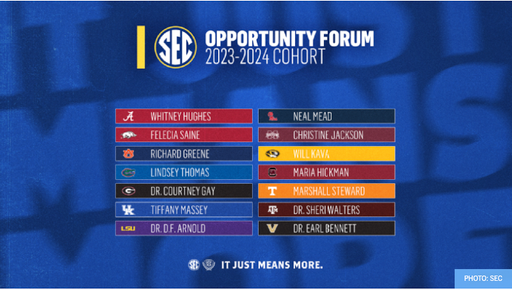 BIRMINGHAM, Alabama – University of Kentucky Associate Athletics Director for Diversity, Equity & Inclusion Tiffany Massey is part of the the Southeastern Conference's second Opportunity Forum cohort. Athletic administrators from all 14 member universities that make up the cohort engage in professional development training throughout the academic year.
The SEC Opportunity Forum is designed to connect mid to senior level administrators in the Conference from historically underrepresented groups with industry leaders and assist them with advancement in the profession.
"The Southeastern Conference remains committed to the success of our institutional partners," said SEC Commissioner Greg Sankey. "We join our member institutions in the quest to help prepare leaders in the field of athletics and this program helps prepare the next generation of leaders to assume critical roles within athletic administration."
The SEC Opportunity Forum is one result of SEC Bylaw 23, a Conference rule adopted by the SEC Presidents and Chancellors in 2021 to encourage, facilitate and assist member institutions in attracting, hiring and retaining individuals from historically underrepresented groups in the leadership of athletics departments, particularly in the roles of athletics director, head coach, and senior woman administrator and in positions that typically lead to those roles.
The four-part series of engagements for the new class will include in-person sessions at the SEC Office in Birmingham, the SEC Football Championship in Atlanta, the SEC Men's Basketball Tournament in Nashville, and the SEC Spring Meetings in Destin
The SEC collaborated with each member university to identify the individuals invited to participate in the Forum. The 2023-24 SEC Opportunity Forum class of administrators consists of:
Alabama: Whitney Hughes, Assistant Athletics Director for Tide Pride Annual Giving
Arkansas: Felecia Saine, Associate Athletics Director for Academic Success and Student-Athlete Development
Auburn: Richard Greene, Senior Associate Athletics Director for Administration
Florida: Lindsey Thomas, Associate Athletics Director for Operations and Facilities
Georgia: Dr. Courtney Gay, Assistant Athletic Director for Diversity, Equity & Inclusion
Kentucky: Tiffany Massey, Associate Athletics Director for Diversity, Equity & Inclusion
LSU: Dr. D.F. Arnold, Assistant Athletics Director/Director of Football Player Development
Ole Miss: Neal Mead, Associate Athletics Director for Event Management
Mississippi State: Christine Jackson, Senior Associate Athletics Director for Student-Athlete Support Services and Executive Director of Athletic Academics
Missouri: Will Kava, Senior Associate Athletics Director for Compliance and Governance
South Carolina: Maria Hickman, Executive Associate Athletics Director/Senior Woman Administrator/Chief Diversity Officer
Tennessee: Marshall Steward, Senior Associate Athletics Director and Associate Provost
Texas A&M: Dr. Sheri Walters, Assistant Athletics Director/Director of Physical Therapy and Olympic Sports Athletic Training
Vanderbilt: Dr. Earl Bennett, Executive Director of Player Development and Administration for Football